Your Home's Winter Recovery Guide
After an early, chilly and long winter here in the Pacific Northwest, it looks like spring as finally arrived! However, as wonderful as longer, warmer days are – filled with blooms and birdsong – it's important to prepare your home for the new season by shaking off the vestiges of winter as the weather shifts. Doing so will ensure your home is in top shape for the warmer months, and hopefully catch any unexpected maintenance issues before they have the chance to progress to true emergency status.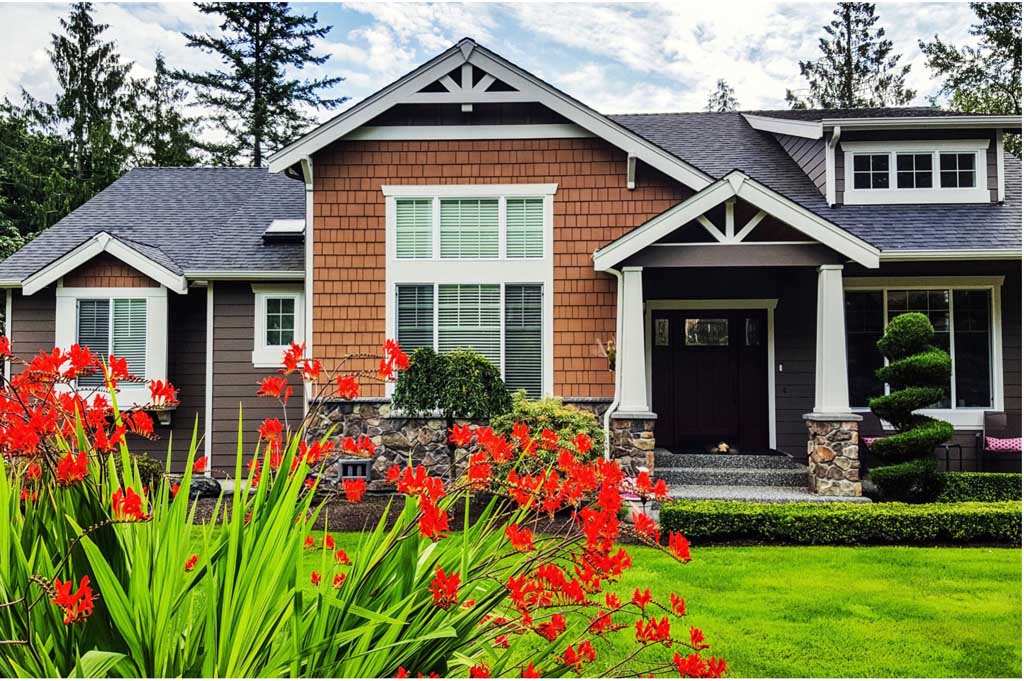 Exterior Inspection
With the ground thawing, fresh buds appearing across the landscape and the world beginning to awaken, it's time to take a walk around and complete a thorough inspection of your property. In addition to checking for any wear and tear that may have occurred during the frigid months, there are a handful of seasonal maintenance tasks that every homeowner should take care of come early spring.
Gutters: Starting off with one of the most crucial spring maintenance tasks you'll encounter on this list, cleaning and making any repairs necessary to your home's gutter system. As the classic saying goes: "spring showers bring may flowers," but if your gutters are packed with debris or hanging off the side of your house, those spring showers could bring a whole lot more than some blossoms. Stay safe by keeping both feet planted firmly on the ground and allowing the professionals to quickly and efficiently clear everything out while keeping a lookout for any damage that might need repairing (which they can take care of there, onsite).
Roof: After a hard winter, it's always a good idea to inspect your roof for loose shingles or more severe damage that may have occurred during winter storms. In addition to looking for necessary repairs, you'll want to check for moss growth. In the Pacific Northwest, roof moss can be a particularly insidious for homeowners, that if not dealt with in a timely manner, can result in some major headaches. Avoid potential water damage, structural instability, and roof replacements by having your

roof cleaned and treated

for roof moss at least once a year, during the early spring.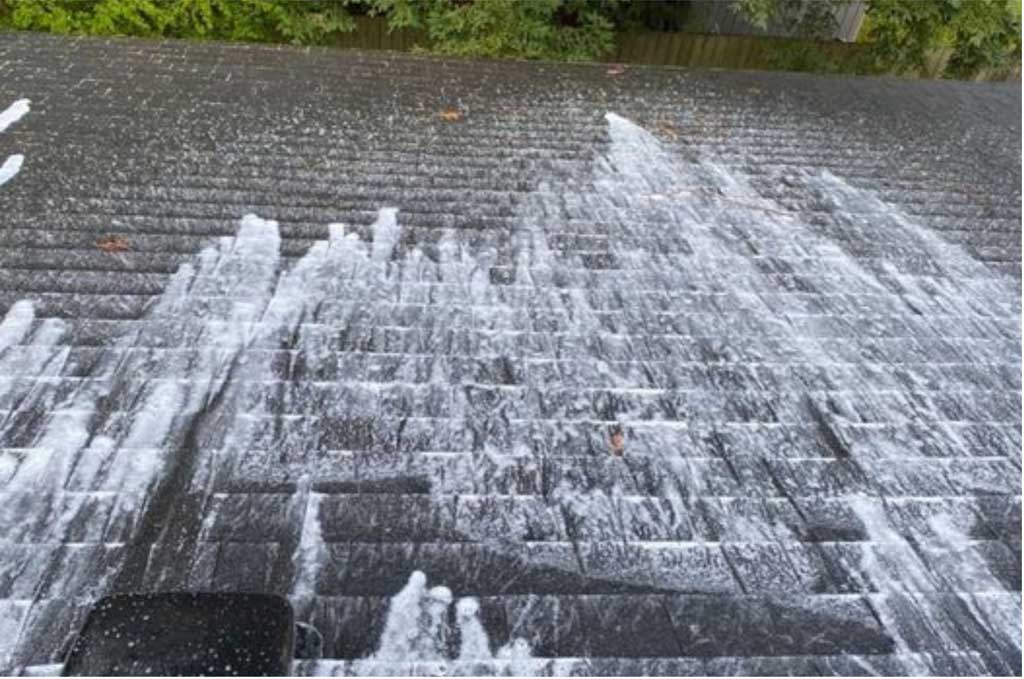 Chimney: If the main source of heat during cold days and nights in your home is a fireplace, then you'll need to hire a chimney cleaning service this spring. Keeping your chimney clean means keeping the people living in your home safe from danger such as poor air quality, carbon monoxide poisoning and fire. Allow the professionals to clear your chimney's flue of soot and creosote (a dark, oily substance that is a carcinogen byproduct of wood-burning fires and is inevitable) while also being on the look out for any structural issues that will need address before the next use.
Foundation: As you're inspecting your property, make sure to keep your eyes peeled for any cracks in your home's foundation or exterior walls. These fissures could be the indication of a much larger issue – like a shifting or weakening foundation – that could have detrimental results including weakened structural integrity and possibly even collapse. Repairing a cracked foundation, however, is a complicated and involved process better left in the hands of professional foundation experts.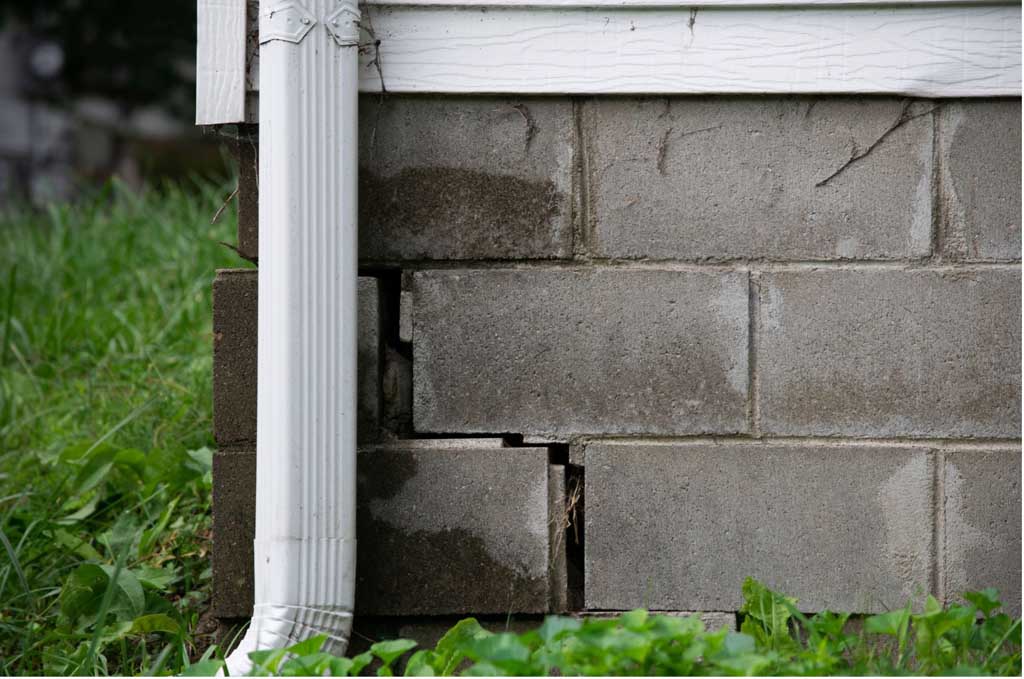 Windows: Scrub off the grim of a long, wet winter with a thorough window cleaning. Depending on how many windows you have, how many stories your home is as well as whether you have difficult-to-reach features (such as skylights), you can either decided to either spend your weekend cleaning them yourself or hire a team of professionals to quickly manage it. If scaling ladders with buckets full of water and scrubbing and wiping for hours on end, doesn't sound all that appealing, hiring a trusted window cleaning service is an excellent solution.
Pressure Wash Hardscapes: Give your home a much-needed facelift by having your home's hardscapes (such as sidewalks, driveways, masonry and so on) pressured washed. This process will remove grim and debris that has built up over time, improve curb appeal and prevent slipping and tripping hazards like patches of slick moss creeping across pathways. This is also a great option if you plan on completing some landscaping projects, such as laying new mulch or bark, in which case you'll want to power wash afterwards for the perfect finished look. Allow the professionals to make short work of cleaning your hardscapes by using industrial-grade equipment, excellent technique and methodical water collection. Pressure washing your hardscapes will also prolong their lifespan by preventing corrosion and leave them looking good as new!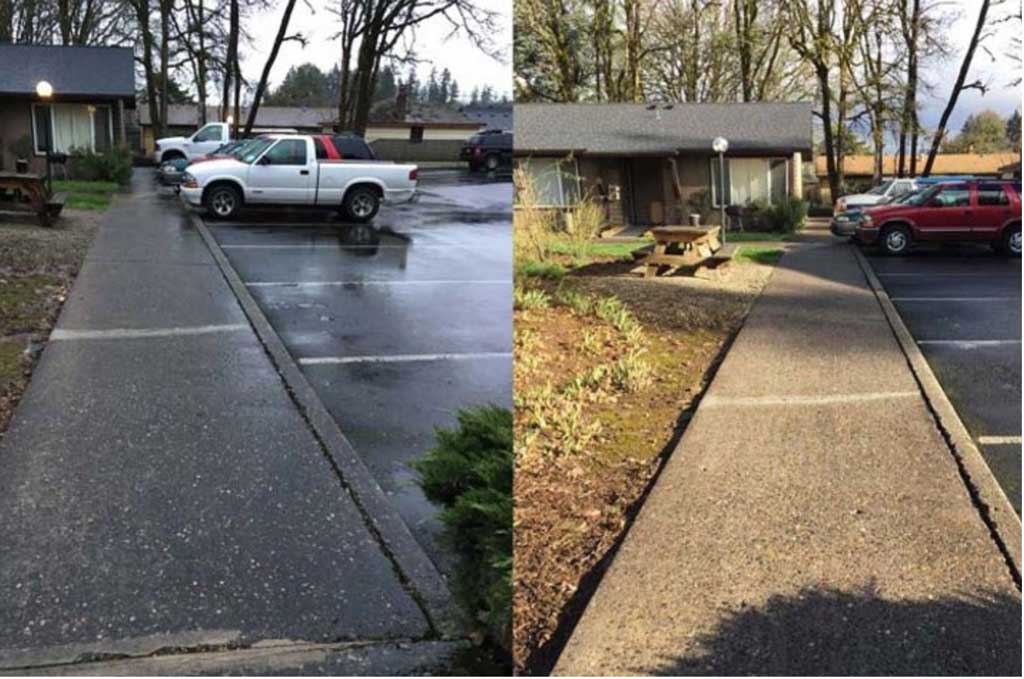 Interior Inspection
Once you've completed the exterior inspection, it's time to move that critical gaze indoors to look for any interior issues that may have arisen during the winter months.
HVAC Filter: There's nothing worse in the world then experiencing the first heat wave of the year and discovering your air condition has gone out at the exact same time. To avoid this unwelcome surprise, replace your HVAC's filter once every six months (fall and spring are the ideal times to make the change) and have your system tuned up by a certified HVAC technician annually. This will ensure the system is working as efficiently as possible and will continue to do so for the foreseeable future.
Dryer Vents: According to the National Fire Protection Association, roughly 30% of the blazes were due to failure to clean appliances from just the years 2014 to 2018 alone. When you repeatedly use your dryer, an accumulation of dust, lint and clothing fibers will occur in your dryer's vent and duct and increasing your risk of house fire. Keep this potential fire hazard in check by having your dryer vents cleaned twice a year. Depending on where your dryer vent is, this can be easier said than done. Keep it easy and the mess minimal by allowing the professionals to take care of the task, using specialty tools including a vacuum system to prevent mess.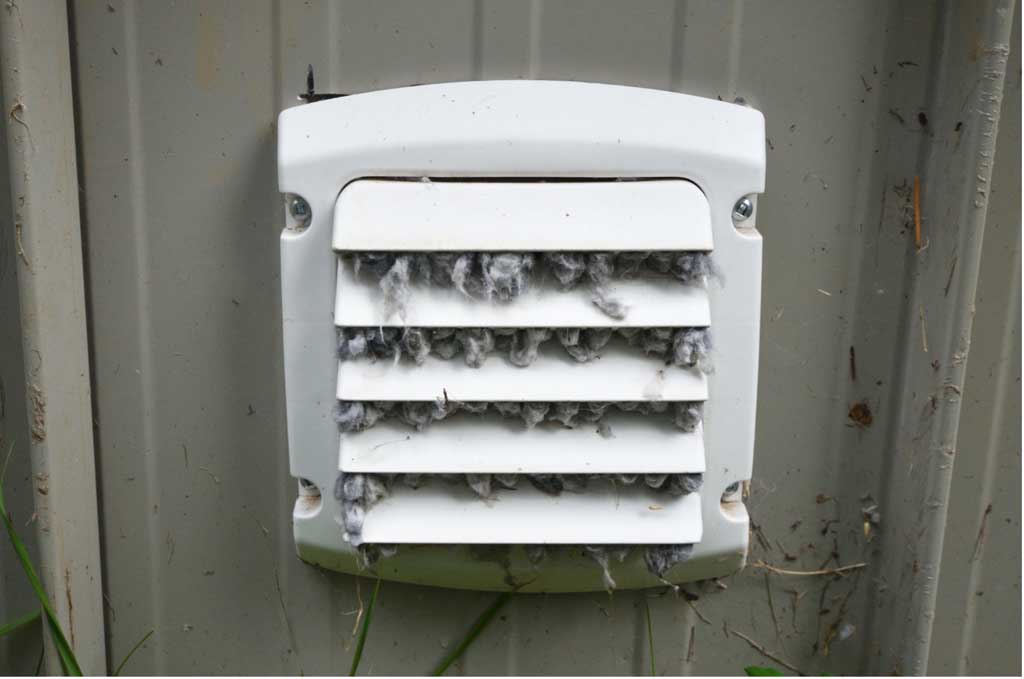 Water Heater: Now here's a suggestion you might not have thought about, especially if you are new to the world of homeowning, but draining (or blowing out depending on who you ask) your water heater is an excellent spring maintenance task. While being a simple project to complete, it is a task that is often unfamiliar to or overlooked by homeowners during their spring-cleaning routine. Draining your water heater should be done once every one to three years and helps to clear the sediments and other gunk sitting at the bottom of your tank, making it run more efficiently and last longer. All you need is some basic knowledge of your water heater (like where the off switch is), a little free time, a bucket, a hose and access to the internet. After watching a video online and allowing your water heater to cool down, you'll be off to the races!
Attic And/Or Basement: Signs of water damage is one of the most dreaded occurrences for home owners and renters. Discoloring of walls, seepage of water through the floor or patches or mold or mildew growing on interior surfaces are all signs of severe water damage in the home. Each spring you'll want to check your attic, basement and/or crawlspaces for any telltale signs for water or pest damage. If any issues are noted, such as mildewing insulation in the attic or discoloration indicating pooling water in the basement – it's time to call in the professionals. Depending on how bad things are, you may need to hire someone to remove the ruined materials and clean the area before bringing in a contractor to repair damages and complete any preventative maintenance needed.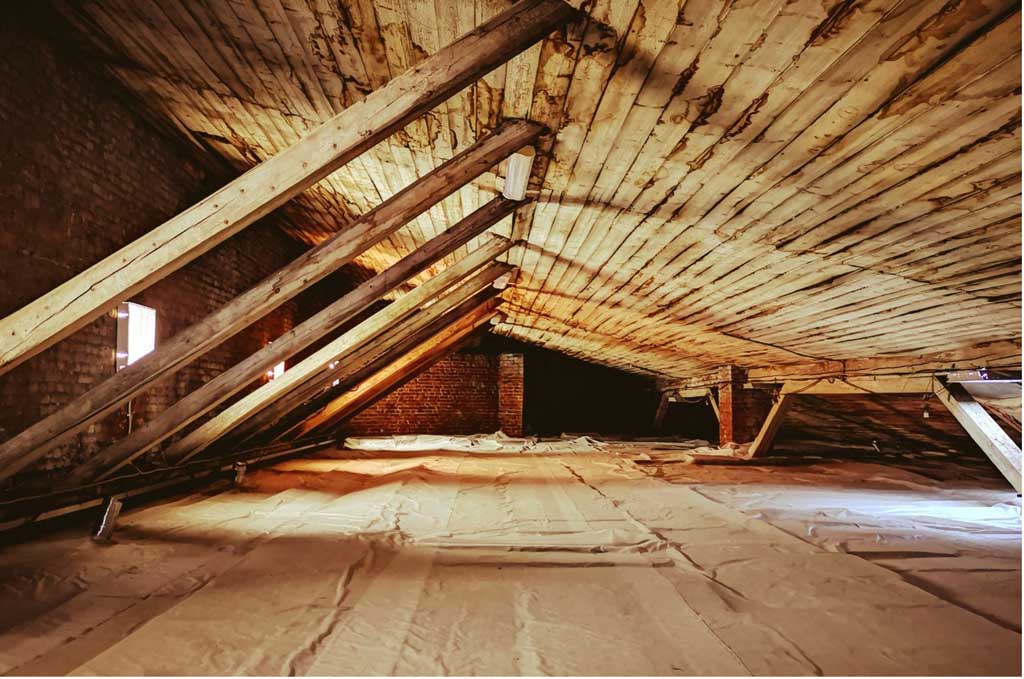 Smoke And Carbon Monoxide Detectors: The benefit of smoke and carbon monoxide detectors is the fact that they provide residents with peace of mind. It's great knowing that you have pieces of technology in your home that are active 24/7 in protecting you and your loved-ones from disasters such as fire and poisoning. However, there's a flaw with this perfect system. If you don't ensure that the detector's batteries are functioning, your life-saving devices are essentially acting as unappealing plastic décor. Just like you change the batteries in your emergency flashlight so you're not wandering blind in the middle of a blackout – check your detector batteries every spring (and fall) to be better prepared for calamity.
Spring Cleaning: Of course, the most obvious entry on the list has to be spring cleaning. As things get more pleasant outside, you are going to want to spend less and less time indoors. Take advantage of the unpredictable spring weather and use those rainy days to complete some deep cleaning tasks throughout the home. This can include but is not limited to things like dusting walls and ceilings, vacuuming heat registers and vents, washing curtains, shampooing carpets and cleaning tile grout. By practicing spring cleaning, you are removing mildew, mold, dust, mites and other allergens from the home, making for a healthier environment for those you love most.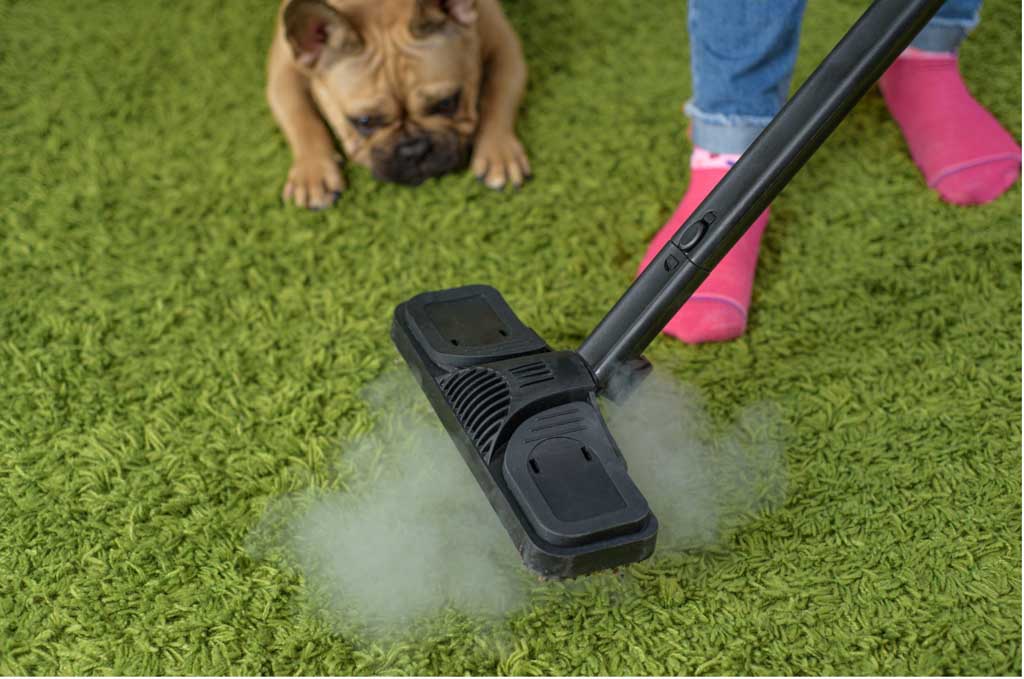 Springing Into Action
Don't have the energy, time, tools or ability to complete your homeowner's spring maintenance list? Don't fret, the professionals are here to help! At Snugs Services, we've tackled countless maintenance and cleaning projects for homeowners and commercial property owners alike in the greater Portland-Metro area, for over twenty years. Whether you're in need of excellent pressure washing services, concrete and masonry sealing, gutter installations and repairs, junk removal and so much more – Snugs Services is here to help. Reach out today to get started or request your free project quote online today!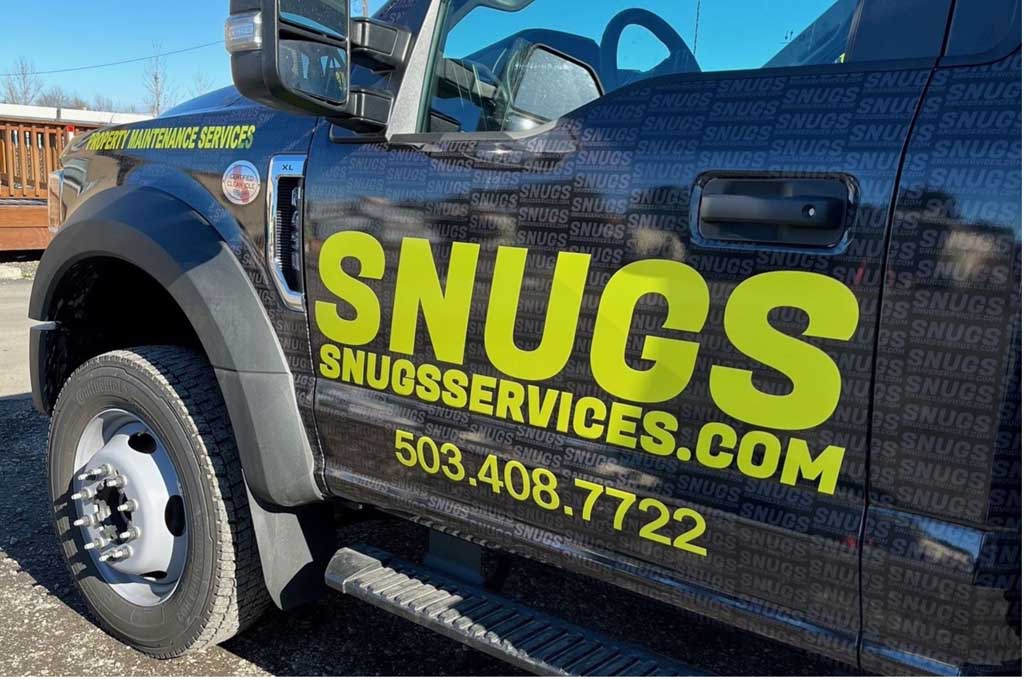 Snugs Pro Wash, Inc, dba SNUGS Services, has been providing high quality Pressure Washing Services in Portland, OR since 1995. Started as a residential pressure washing and roof cleaning service, SNUGS is now one of the leading exterior cleaning companies in the Northwest. From our humble beginnings as a man with a truck and a trailer we have grown to become a multi-million dollar company serving corporate customers, name brands, and mom and pop companies alike.
Follow SNUGS on Facebook, Twitter, and Instagram