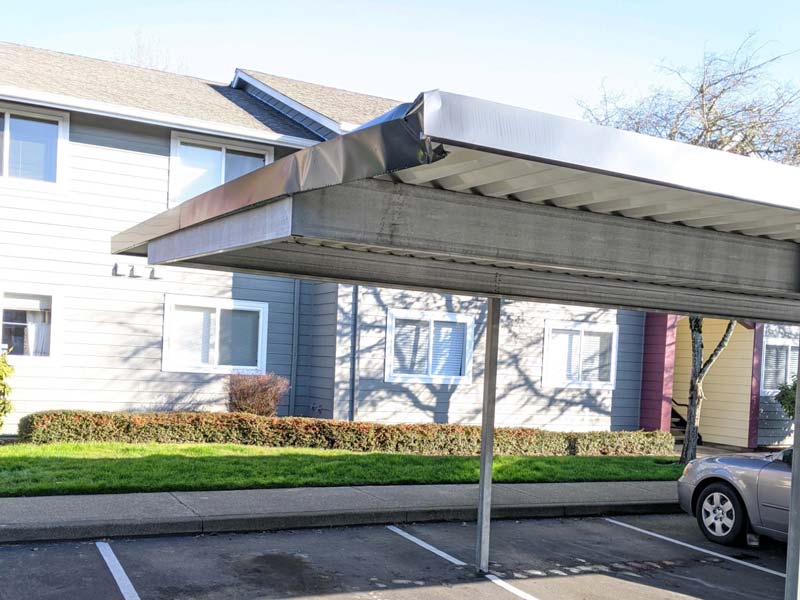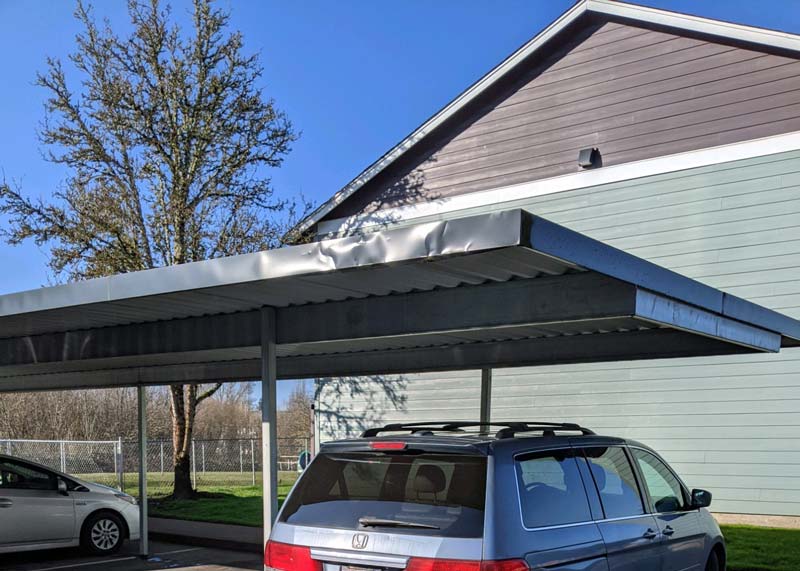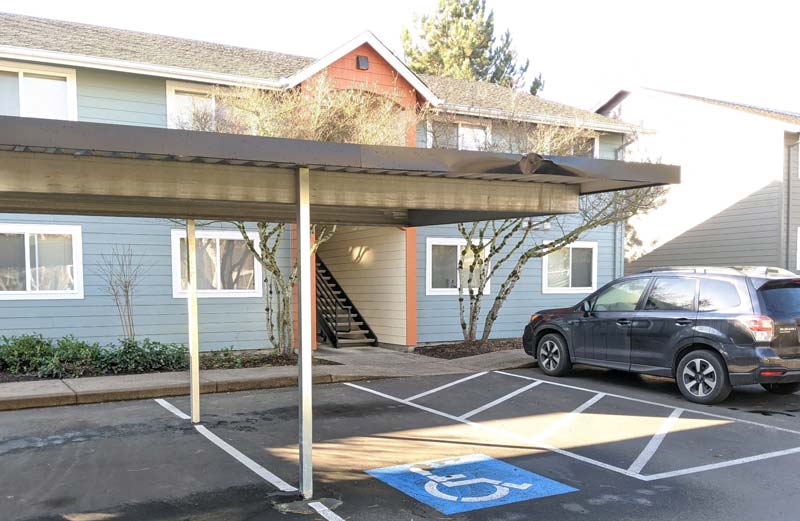 Metal Car Port Repairs
Snugs has expanded our gutter division to repair metal carport fascia and roof panels. Most commonly found at apartment complexes and Condo Associations, metal carports are commonly damaged when tenants move in and out of the complexes. Snugs will take make custom formed replacement parts to match the existing carports, no matter who installed them originally. Paired with our gutter installation division, we can make sure that the rainwater is going where it's supposed to.
Call today for your FREE Estimate.
"Serving the Greater Portland Metro for over 25 years"
Contact us today for a free estimate