Awning Cleaning Services
Whether your awning is metal, glass or fabric, SNUGS can clean it. Awnings can be very difficult to reach and hard to clean. Having dirty awnings will deteriorate the awnings and cut down the overall life. SNUGS is recommended by some of the leading awning installation companies in the Portland Metro area for cleaning Fabric awnings. This process takes a special skill and special equipment, so the awnings are not damaged.
Contact us for a detailed scope of work and estimate for your specific property and project.*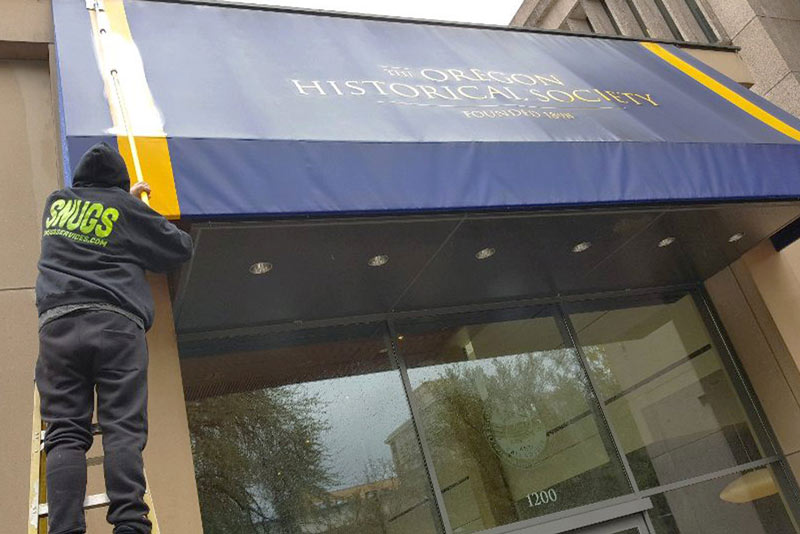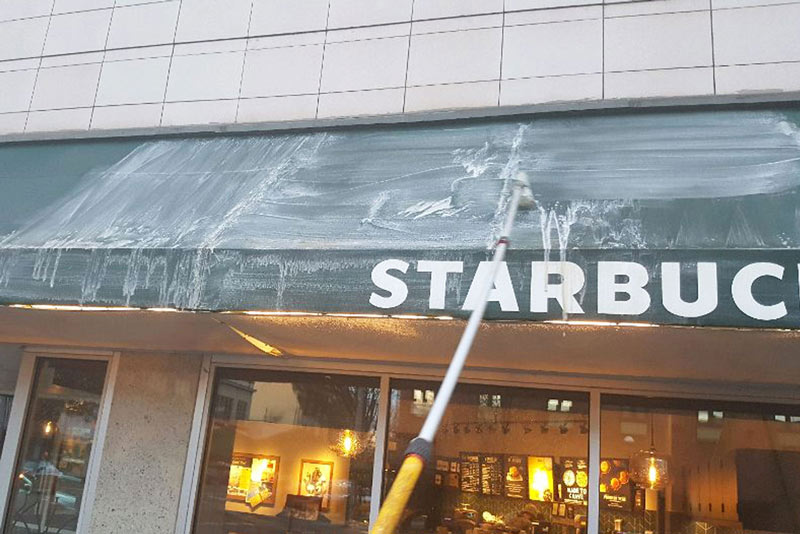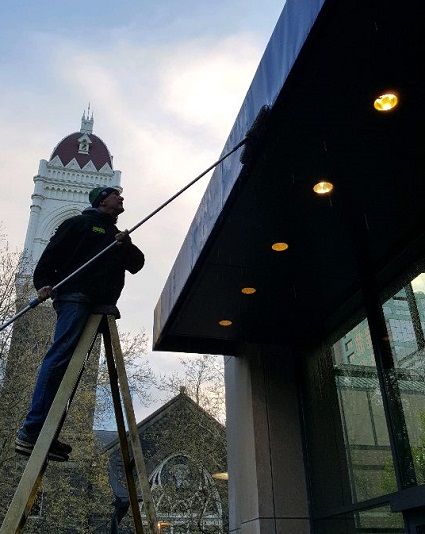 Fabric Awning Cleaning
Every awning and canopy is unique. Each requires special care and attention to ensure that the investment will retain its value as long as possible. Snugs understands the care that the different surfaces require. We have been providing quality care and cleaning fabric awnings for more than 25 years, and are recommended by the leading awning installers in the Portland Metro area. Our experience and attention to detail will protect your assets for years to come.
Metal & Glass Awning Cleaning
Awnings can be very hard to reach and may require special processes to clean them. Our crews are trained to perform these cleanings on all different types of buildings. There is no awning we cannot reach and clean, one way or another.
"Serving the Greater Portland Metro for over 25 years"
Contact us today for a free estimate