"I manage a small apartment complex in Lincoln City. A Snugs crew came to our property and cleaned our roof and gutters. They did a good job. They also trimmed the trees back from the roof to prevent the raccoons from getting on the roof."
"I have been using Snugs for my Senior and Disabled Community for some time now and they are more than accommodating!"
"Great family owned company... Highly recommended for all your cleaning needs"
"Snugs is a great company and i have used them for many years at many different properties. They are always very responsive and do an amazing job. I would highly recommend them."
"Great work they were fast and efficient, and the employees were great at communicating and updating us throughout the job!"
"Very professional, did not have a wait, can call them at the last minute and they can get it done. Using them more and more and never have I been disappointed!! Would recommend them for sure!"
"Snugs does a great job for us, pressure washing +/- 120 Portland bus shelter locations each night. Great Customer Service and very responsive to daily emergency cleaning requests. Great Company to do business with!!"
"The workers were easy to work with and did a great job at both our properties totaling 50 buildings. They would go back and check areas at the end of the day. The office staff was friendly as well."
"We have used Snug's for several years here at Royal Greens Apartments, great company, wonderful workers and quick to make sure the customer is HAPPY."
SNUGS SERVICES
We offer a wide range of services for a variety of owners and managers including: High Rise and Mid-Rise Buildings, Sport Complexes, Civic Centers and Government Buildings, Garden Apartments, Home Owners Associations, Retail Centers, Equipment Operators and Manufacturers, Truck Fleet Operators, Bus and Taxi Services. Our service area includes the Greater Portland and Vancouver Metro Area. We travel north to Longview, South to Eugene, west to the coast and east to The Dalles; including all parts between.
Providing Portland, OR with Quality Pressure Washing Services Since 1995
Swipe to See Before and Afters of Our Work!
Commercial & Residential Washing Services Portland, OR
Hover or Tap for More Info
Pressure Washing & Exteriors

Gutter Cleaning, Installation & Repair

Masonry, Concrete & Wood Siding Sealants
Pressure Washing & Exteriors
Pressure Washing
SNUGS Services started with a pick-up and trailer mounted pressure washer focused on residential services. We quickly expanded to focus on commercial and multi-family locations. In the last 25+ years we have washed literally every type of Residential, commercial and industrial structure found in the Northwest. SNUGS has pressure washed nearly every type of surface that can be pressure washed. We have custom build equipment that will outperform similar manufactured pressure washers. This allows us to clean deeper and faster that anyone.
Graffiti Removal
Graffiti removal services by Snugs
Parking Garage Cleaning
Snugs has been washing garages for over 25 years and has washed nearly every type of garage surface there is. We can wash the interior and the exterior of garages. Garages can be very difficult to clean, and where does all the
water go? We are experts at working with the water flow to make sure
that water goes where it is supposed to go. This means that it goes into
the correct drains and does not run into the rivers we all love.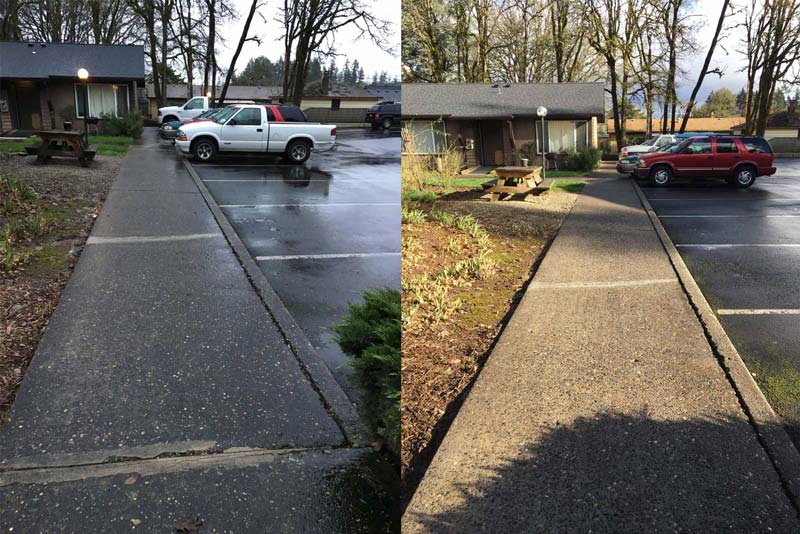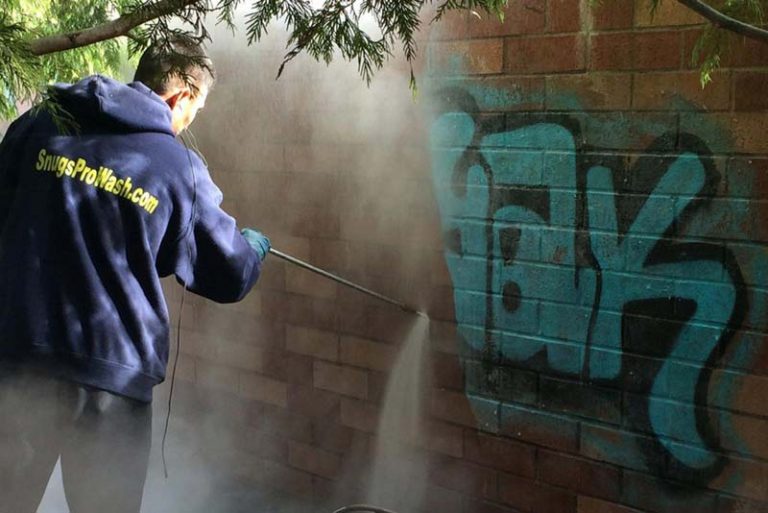 Window Washing
SNUGS has been cleaning window for more than ten years and have recruited some of the most talented window cleaning technicians in the Portland area. We clean every size of building from the tallest buildings in Portland, retail malls, and residential homes. We perform water spot removal, window restoration, window sealing, and polishing services also.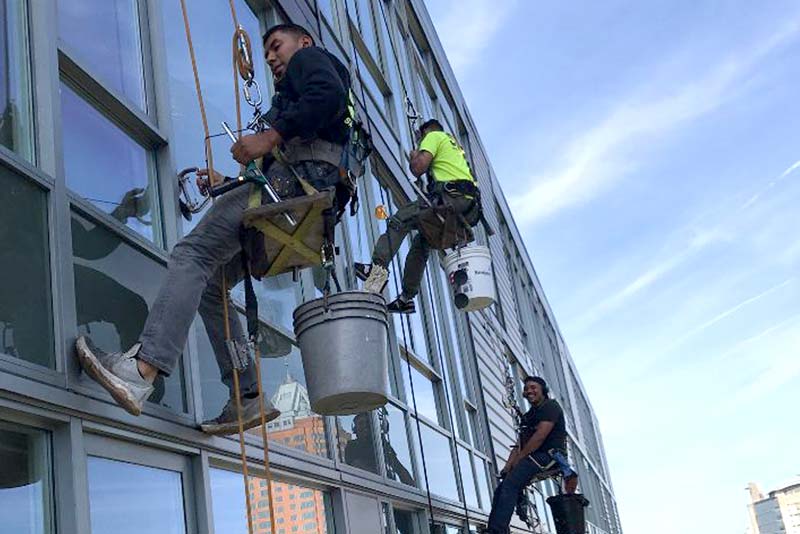 Gutter Cleaning, Installation & Repair
Gutter Cleaning, Installation & Repair
Your gutter system is important to protect your building. Keep it clean and in good working order and it will protect your investment.
Gutter Cleaning
SNUGS has been cleaning gutters for more than 25 years and we have worked on all types of properties. We know the different characteristics of all property types. SNUGS has developed different scopes of work for the different roof types, property types and building types, to make sure that your property receives the service that you need, without paying for things that you don't need. We can also provide a bid for custom scopes of work.
Gutter Repair
SNUGS trains our all of our technicians to perform full gutter system inspections and light repairs. This means the techs cleaning your gutters can also make sure they are in good working order. All technicians carry common repair components so simple repairs can be made at the time of cleaning.
Gutter Installation
SNUGS has gutter installation crews with the latest equipment and knowledge to install a gutter on a new building, or replace the full gutter system. We specialize with 5K, 6K, and Fascia gutter types. We only use aluminum gutter materials for longer life of your gutter system. Our gutters are attached with screws and hidden hangers to attach to your building better, and not come off as easily. Our gutter systems come with corrugated downspouts for optimum flow and less clogging. We have many different options to help protect your building and get the water, and debris off your building.
Car Port Repair
Snugs provides professional car port repair services in the Portland, OR area.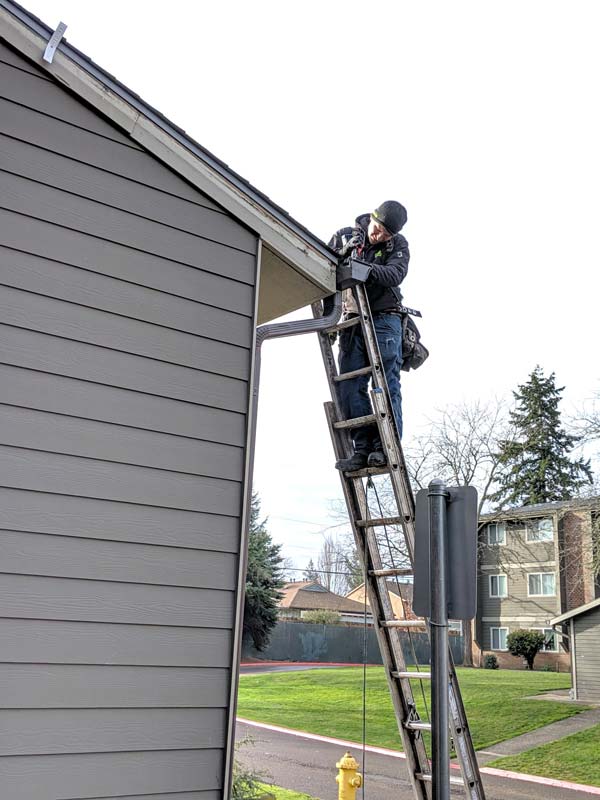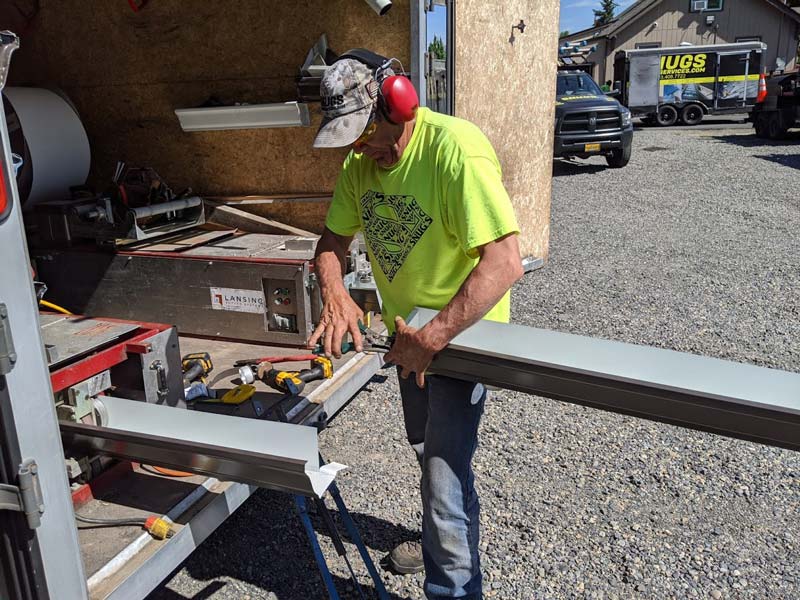 Masonry, Concrete & Wood Siding Sealants
Masonry Sealant
Applying a sealant to your brick, concrete, stone, or other masonry surfaces is like putting scotch bright on an old raincoat. Once it is on the water will bead off. SNUGS has been applying sealant to masonry for more than 25 years and knows how it can really help protect the investment and keep it clean as long as possible. Once it is sealed it can be cleaned easier. Masonry sealant should be applied every 3 to 5 years, depending on the product that is used. We have products with excellent manufacture support, and can come with, up to, a 10 year warranty against water intrusion.
Concrete Grinding
Snugs Services provides professional concrete grinding services in the Portland, OR area.
Wood Siding Treatment
Snugs has been working with wood siding on residential homes for many years, and recently branched out to handle much larger projects on mid-rise buildings. These sections of siding can be very hard to reach and require specially trained crews and equipment for the work to be performed. Having crews who are used to hanging from buildings to wash windows is a huge asset to our team and allows us to perform many projects that other companies cannot. Once the siding is sealed, it will last for several years, but needs to be cleaned, and re-inspected annually. Having a well-trained eye is very important when determining proper reapplication points.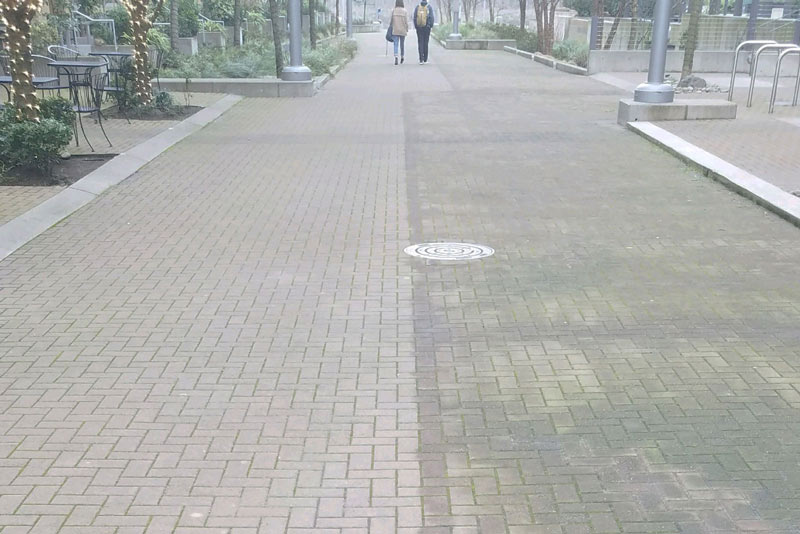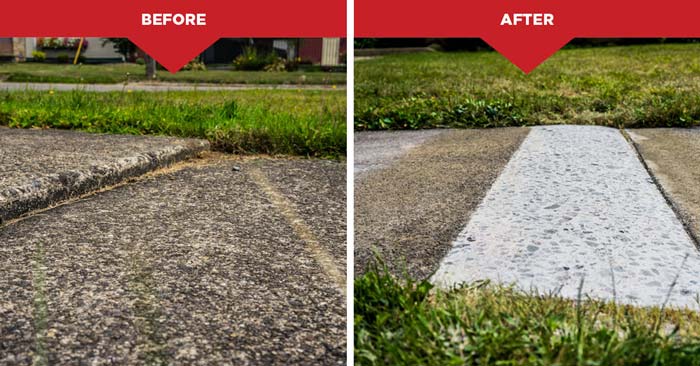 Fleet Cleaning
We have been washing trucks & equipment since 1995 and have developed a quality 2 step process that allows us to wash your trucks quickly with quality. All of our trucks have 2 full wash set-ups capable of washing with hot water, and recovering all the wash water if needed. Our equipment has been custom built by us to fit our customer needs, our trucks are outfitted with the best equipment for the job, including de-greaser sprayers, HOT water burners, High horse power engines & high quality 2 step pressure washing lines.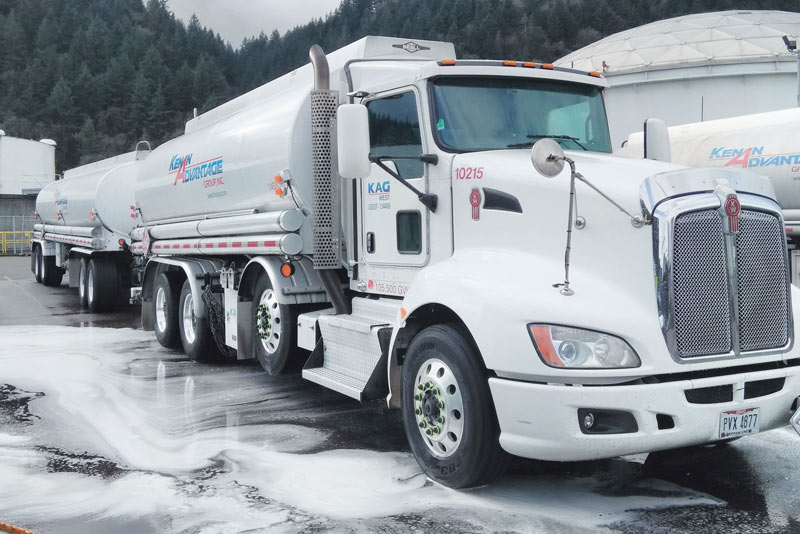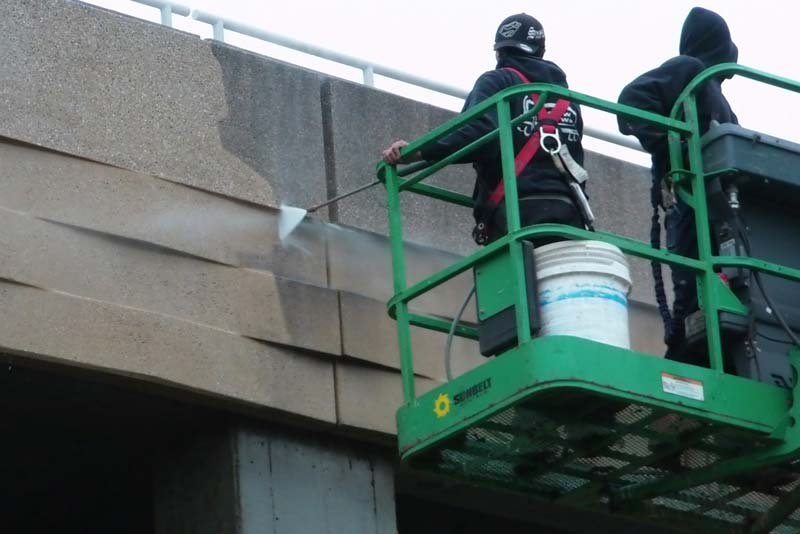 Roof Moss Treatment
Moss grows where the sun doesn't shine, and that is about 6 months of the year here in the northwest. To help prevent moss from growing on your roofs, it is best to treat them annually. SNUGS is approved by the Department of Agriculture to apply treatments and remove moss. We use compounds that are registered with the EPA, and are proven to turn the moss inert. This treatment is applied in liquid form, and is recommended to be applied during the spring months, but can be applied year around.
Roof Moss Removal
Weather your roof is Metal, Tile, Slate, Composition, or Cedar Shake – we can remove the moss. SNUGS has been removing moss from roofs 25+ years and has come across all different types of roofs. Some roofs need to be pressure washed, while other roofs will be destroyed from pressure washing. We can handle either situation and do the best to keep your roof in good condition. Once we clean the moss off the roof, we will clean the gutters and do a light rake of the landscaping to clean up. On most roofs we will apply moss treatment to help prevent any roots or spores from continuing to grow.
Fabric Awning Cleaning
Every awning and canopy is unique. Each requires special care and attention to ensure that the investment will retain its value as long as possible. Snugs understands the care that the different surfaces require. We have been providing quality care and cleaning fabric awnings for more than 25 years, and are recommended by the leading awning installers in the Portland Metro area. Our experience and attention to detail will protect your assets for years to come.
Metal & Glass Awning Cleaning
Awnings can be very hard to reach and may require special processes to clean them. Our crews are trained to perform these cleanings on all different types of buildings. There is no awning we cannot reach and clean, one way or another.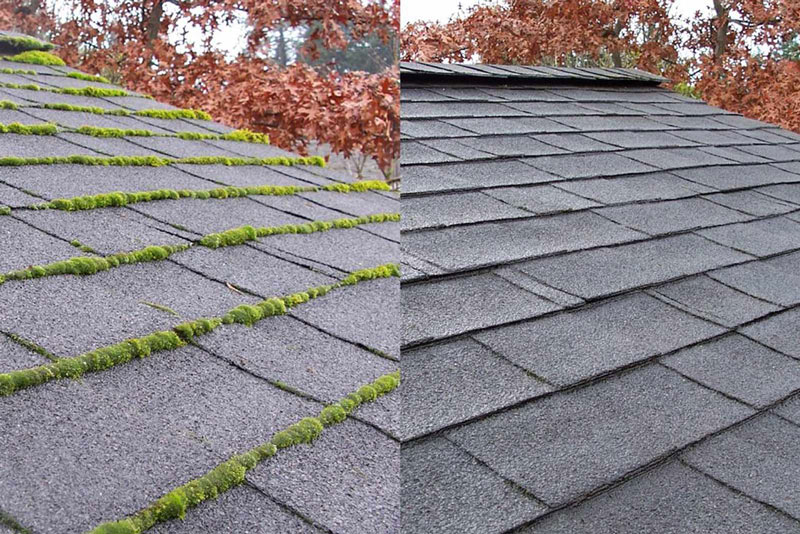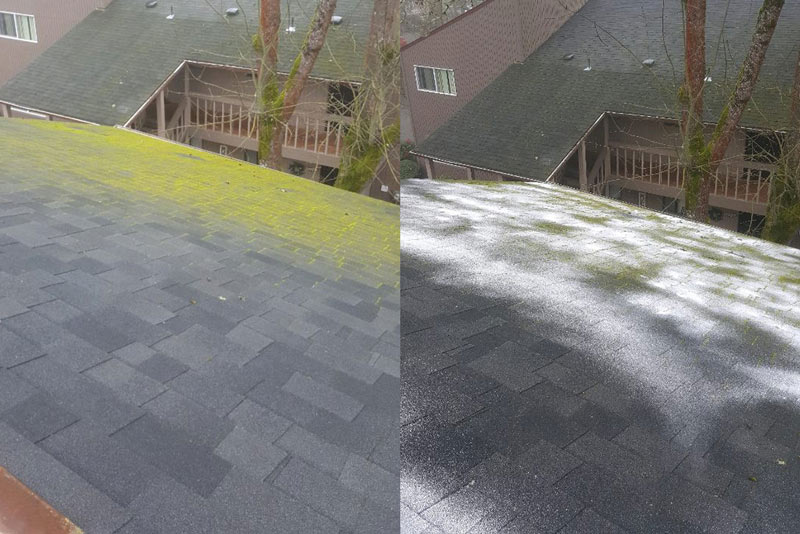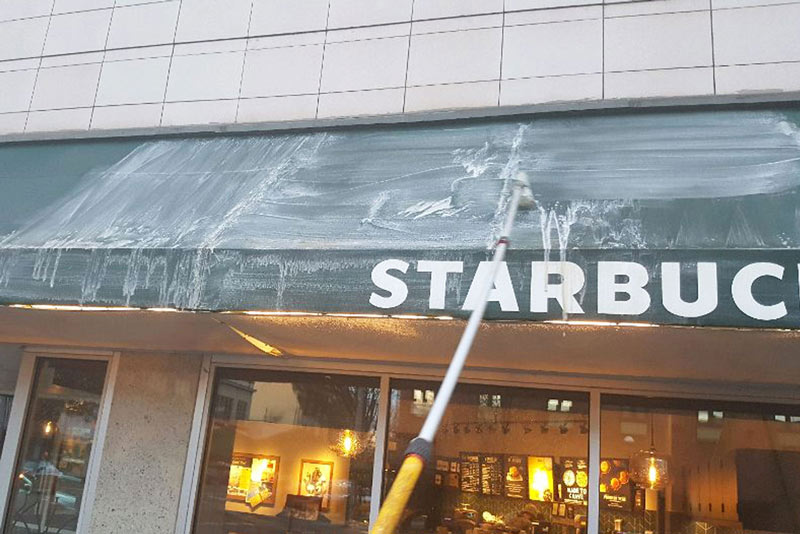 Dryer Vent cleaning
Dryer lint is one of the best tinder's for starting a fire. This makes clogged dryer vents a big fire hazard. They also reduce the efficiency of the dryer, and may cause alarms to go off showing a blockage in the dryer. Cleaning the dryer vents every year will help your dryers running at peak performance and reduce the risk of a fire.
Trash Chute Cleaning

Trash Chutes are one of the most challenging things to clean. The taller the building, the more difficult it is to access. We have the systems in place; equipment tailored, and trained technicians to make this difficult task seam simple. Hot water is very important to clean out the grime and gunk. After the trash chute is cleaned, we treat the chute with an enzyme to continue breaking down the bacteria. Many trash chutes have self cleaning systems, and that helps, but a deep clean is still needed yearly.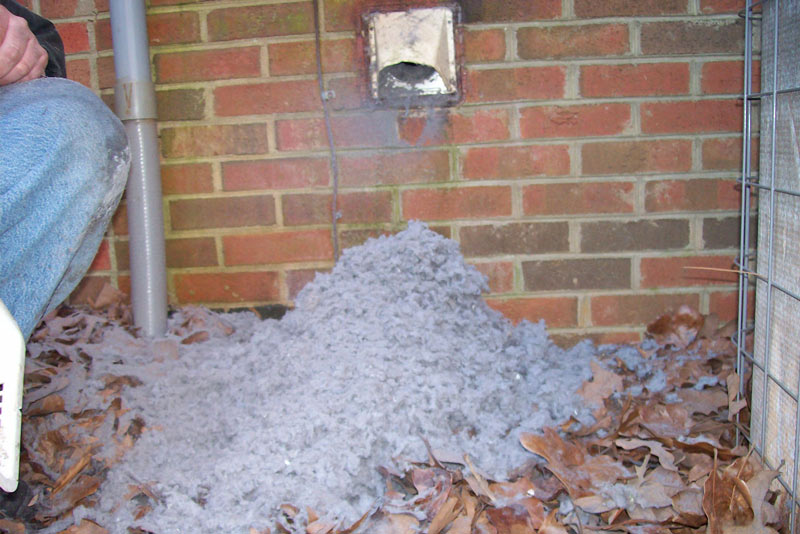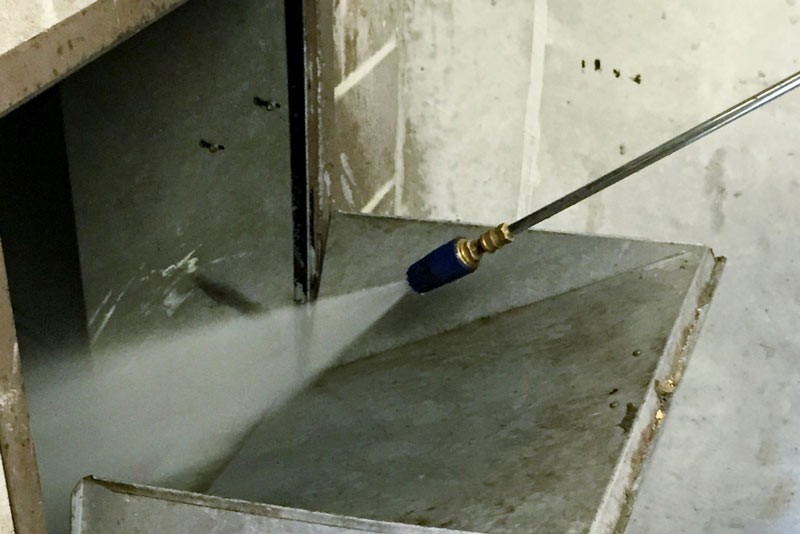 Snow Removal
Snugs has been shoveling snow at residential and commercial locations for 10+ years. We have snow plows that can plow your parking lots also! We have contracts set up with large government locations to make sure that their employees are able to keep the city running when the snow hits the valley floor. We offer three types of services for snow and ice conditions. Snow Plowing, Snow Shoveling and salt application, and we offer liquid de-icer pre-treatment application. Please let us know how we can help.
Snow Shoveling
Content goes here
Liquid De-Icer Application
Content goes here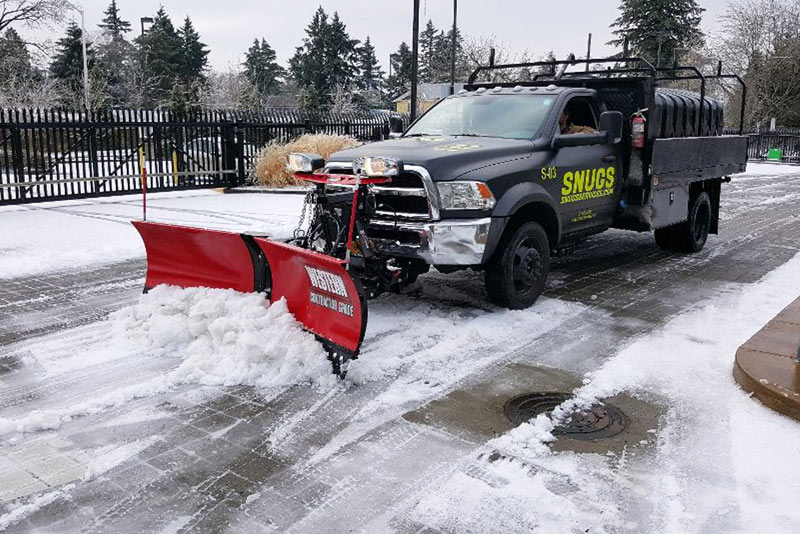 "Serving the Greater Portland Metro for over 25 years"
Contact us today for a free estimate