Roof Moss Treatment & Removal
Snugs can help prevent the moss from growing on the roofs, and we can remove it if it has taken over the roof. Having a clean roof will also help keep water and debris off your roofs during the winter months.
Contact us for a detailed scope of work and estimate for your specific property and project.*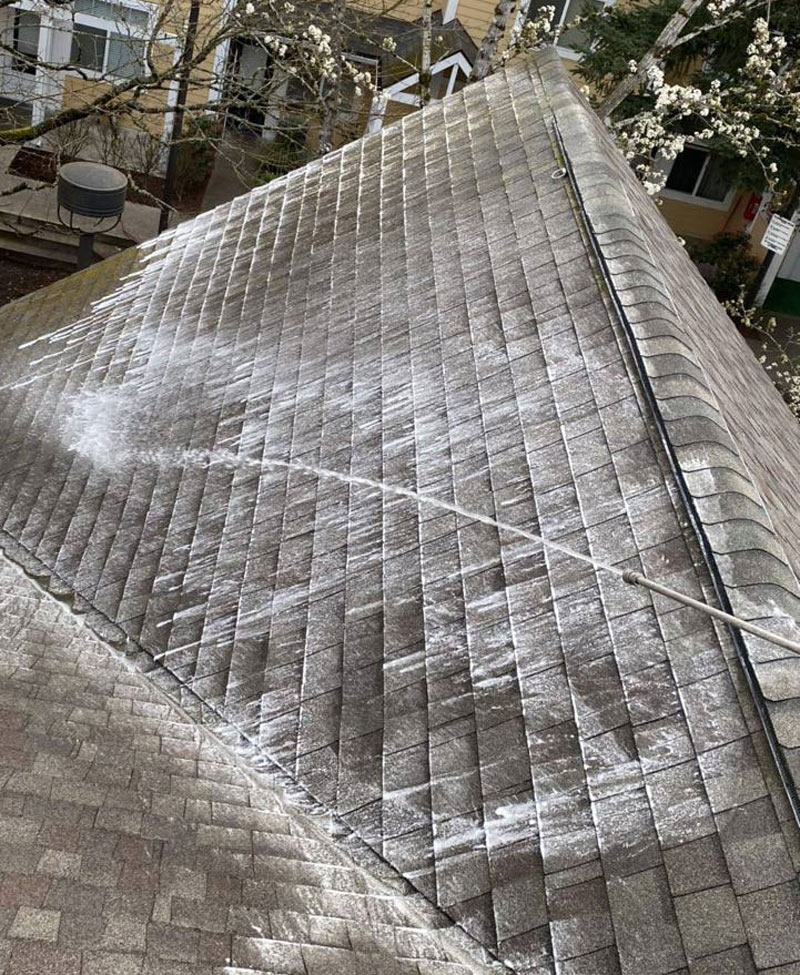 Roof Moss Treatment
Moss grows where the sun doesn't shine, and that is about 6 months of the year here in the northwest. To help prevent moss from growing on your roofs, it is best to treat them annually. SNUGS is approved by the Department of Agriculture to apply treatments and remove moss. We use compounds that are registered with the EPA, and are proven to turn the moss inert. This treatment is applied in liquid form, and is recommended to be applied during the spring months, but can be applied year around.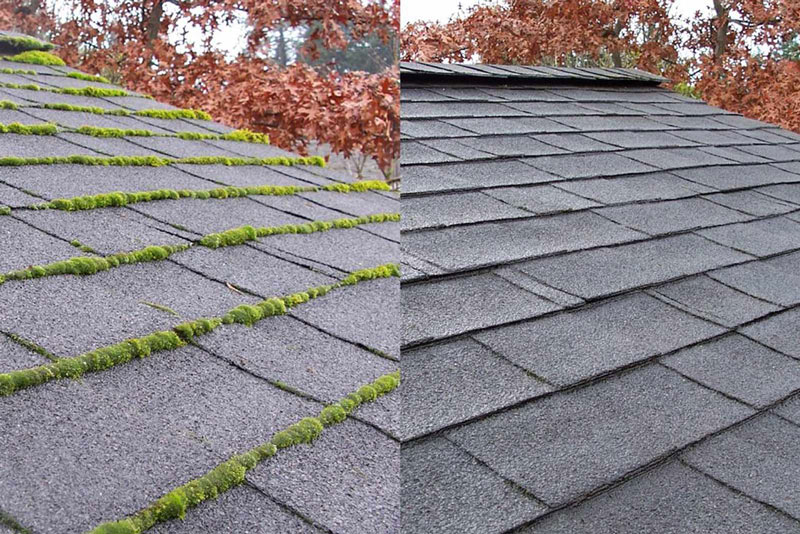 Roof Moss Removal
Weather your roof is Metal, Tile, Slate, Composition, or Cedar Shake, we can remove the moss. SNUGS has been removing moss from roofs for many years and has come across all different types of roofs. Some roofs need to be pressure washed, while other roofs will be destroyed from pressure washing. We can handle either situation and do the best to keep your roof in good condition. Once we clean the moss off the roof, we will clean the gutters and clean the moss from the ground. On composition roofs we will apply granular treatment to help prevent any roots or spores from continuing to grow.
"Serving the Greater Portland Metro for over 25 years"
Contact us today for a free estimate