Wood Siding Treatment
Wood siding makes a building look great, until the wood starts to deteriorate. Wood siding must be maintained, or it will need to be replaced sooner than you really want.
Contact us for a detailed scope of work and estimate for your specific property and project.*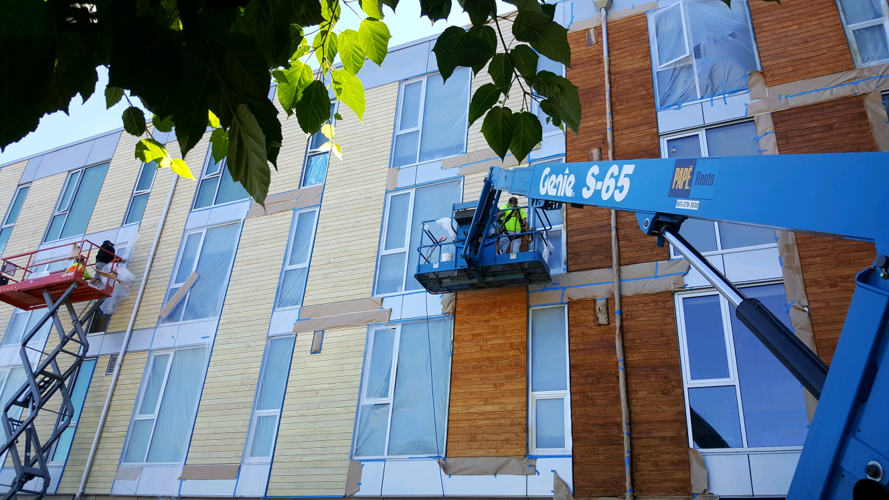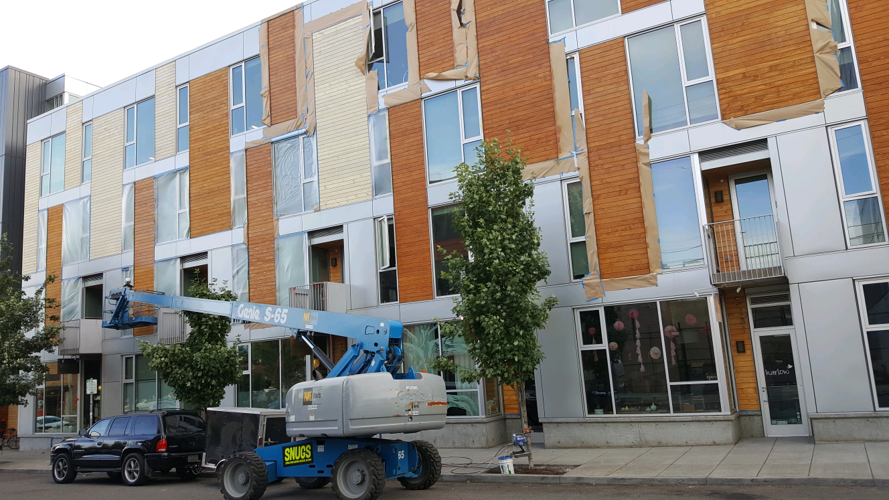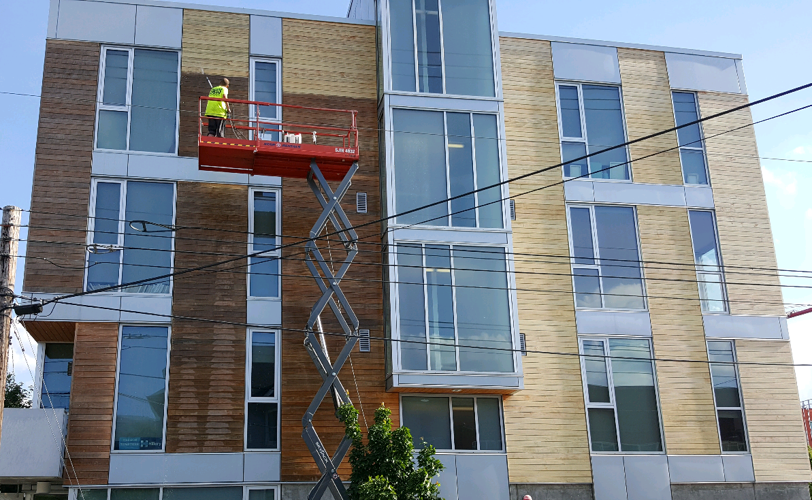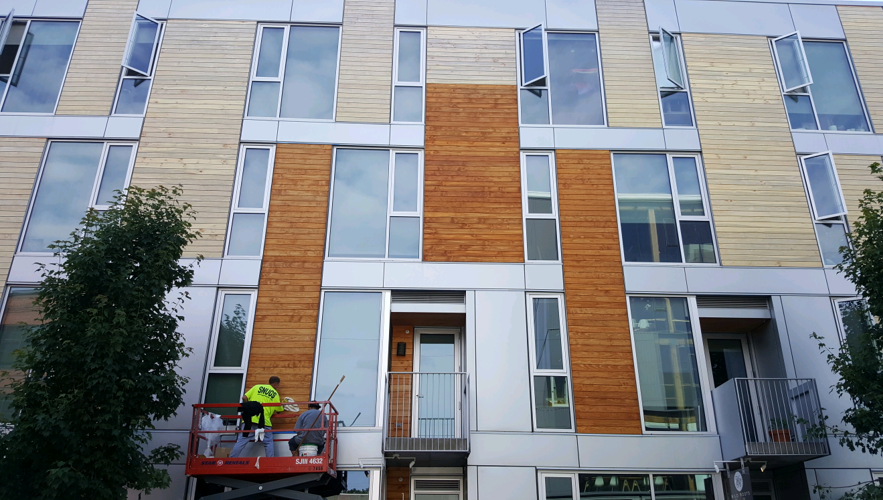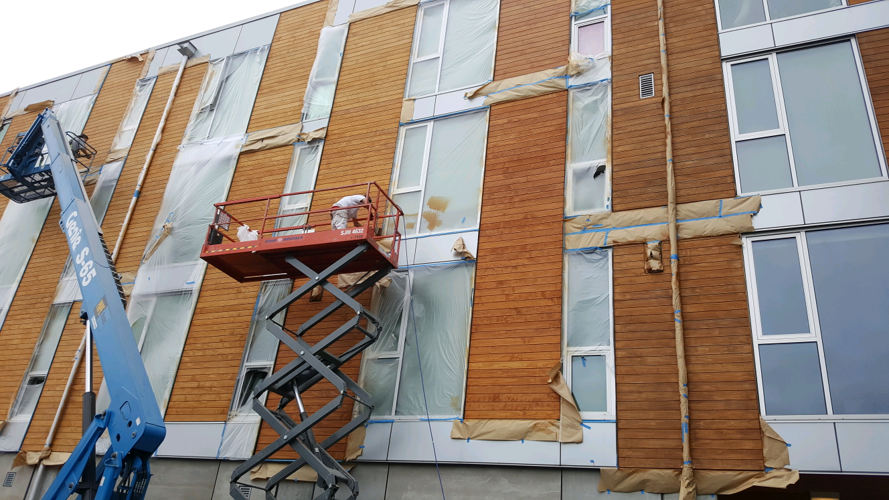 Exterior Wood Siding Treatment
Snugs has been working with wood siding on residential homes for many years, and recently branched out to handle much larger projects on mid-rise buildings. These sections of siding can be very hard to reach and require specially trained crews and equipment for the work to be performed. Having crews who are used to hanging from buildings to wash windows is a huge asset to our team and allows us to perform many projects that other companies cannot. Once the siding is sealed, it will last for several years, but needs to be cleaned, and re-inspected annually. Having a well-trained eye is very important when determining proper reapplication points.
"Serving the Greater Portland Metro for over 25 years"
Contact us today for a free estimate