Moss And Your Home's Roof
Everyone has an image in their minds of a magical hermit squirreled deep in a mystic woods. Tucked away in that densely packed foliage is a quaint cottage adorned with small foggy windows, pillowing smoke pouring out of a squat chimney and, of course, a roof blanketed in a thick layer of green lush moss. Such a scene may invoke feelings of comfort or wonder and while moss ladened cottages are wonderful in the fairytales, come reality, roof moss is a nightmare.
Why Moss Grows On Your Roof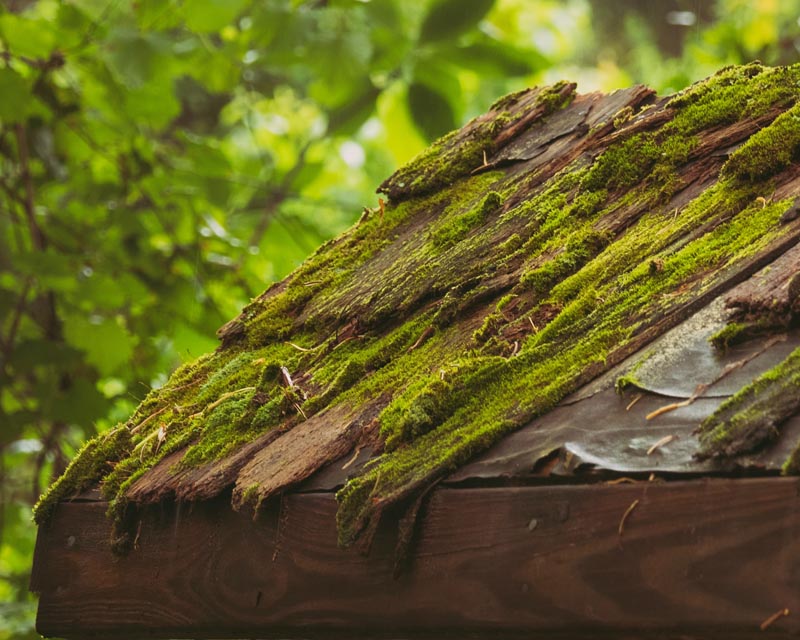 Moss is an incredibly robust plant, capable of withstanding extreme conditions and growing practically anywhere from stone, to pavement cracks to roofs. Here in the Pacific Northwest, our mild climate mixed with frequent rainy days makes for the perfect habitat for moss. Combine a temperate climate with the cracks and crevices found between your roofing shingles, and you have the ideal spot for moss to cultivate. Moss fertilization occurs via spores, meaning all it takes is a soft breeze wafting over your rooftop to get things started, and unless you've found a way to control wind patterns, there's not much you can do to avoid it. Left unattended, these spores can result in rapidly progressing growth and leaving your roof covered in a thick, resilient layer of vegetation.
Why Is Roof Moss Bad?
While moss blanketing your roof may fit nicely with your woodland-fairy aesthetic, there are many drawbacks that will ruin the illusion. Unlike most other plants, mosses lack roots and instead use hairlike structures called rhizoids to absorb moisture, holding onto the water molecules like a sponge. Once established, moss will continuously hold onto this moisture, slowly releasing it over time, and therefore constantly keeping your roof damp. Such conditions mean a quicker deterioration of your shingles -regardless of their material type – drastically shortening the lifespan of your roof as a whole.
Moss growth typically begins under and in between shingles, forcing them to lift and spread, and consequently exposing the frame of the house. Combine loose shingles with recurring damp, and you have the perfect equation for leaks, wood rot and mold growth inside your home. Not to mention, most roofing manufacturer warranties do not account for moss related damage. If such damage does occur, you will most likely find yourself with a voided warranty and a bill far larger than it would have been if you had scheduled a moss removal service and preventative maintenance.
Moss Removal And Prevention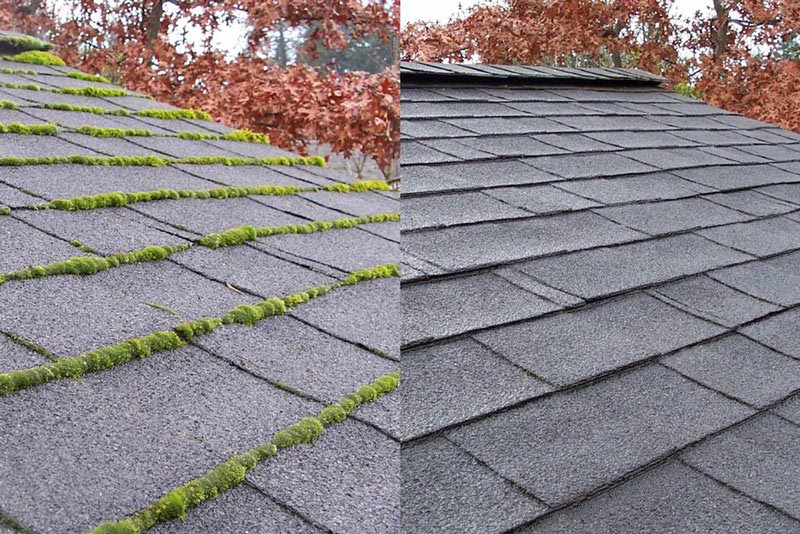 If you already have moss growing on your roof, don't leave it to flourish this summer, only to freeze during the winter resulting in all sorts of issues come the next thaw. Instead, getting the moss removed as soon as possible is the most cost effective step you can take. However, there are thousands of moss species and many roofing types out there, each requiring its own removal/cleaning process to prevent any kind of damage. That's why, for the sake of safety, time and cost, it is recommended that you rely on a moss removal professional to get the job done. At Snugs Services, we have years of experience removing moss from all types of roofs in the Pacific Northwest. Our carefully trained crews have the knowledge, skills and tools necessary to properly remove moss without causing damage to your home. Once your roof is looking brand new, we also clear out your gutters and take care of any cleanup needed. Before you know it, your home's roof will be back in working order without you ever having to touch a ladder or harmful chemicals.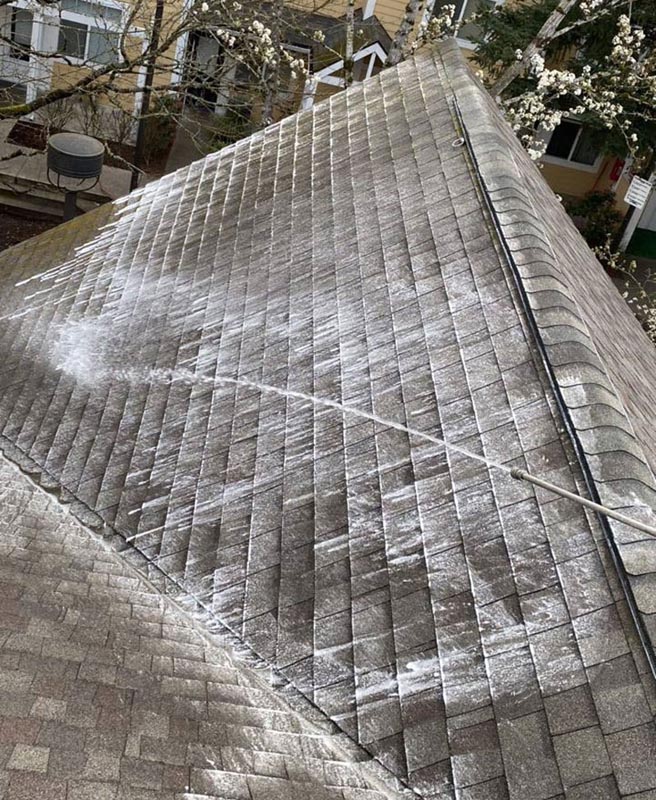 While removal is great for taking care of current issues with moss growth, prevention is the key to truly prolonging the lifespan of your roof. By scheduling Snugs Services for your annual roof moss treatment, you are ensuring that your home will be protected from the changing seasons and any weather that might get sent your way. We make sure to use special compounds that are registered with the EPA and are proven to turn moss inert, meaning you won't have to worry about spores traveling to other parts of your property. Though best applied during the spring or summer, our compounds can be used during any season excusing extreme weather. So make sure to keep Snugs on the calendar for your annual treatment for a roof that stays moss-free and water-tight, all year round!