Your Home's Fall Maintenance Checklist
 After a long hot summer, fall is finally here and with it, the autumn weather. While fall is the perfect time of year for crisp afternoon walks, harvest festivals and famous (or infamous depending on who you ask) holiday-flavor lattes, it is also a great time for some home maintenance. As hard as it is to believe, winter is just around the corner, which means it's time to take advantage of the mild temperatures to prepare your home for the change in season. To simplify a sometimes overwhelming process, we've gone ahead and created a fall home maintenance checklist to make things a little easier this autumn.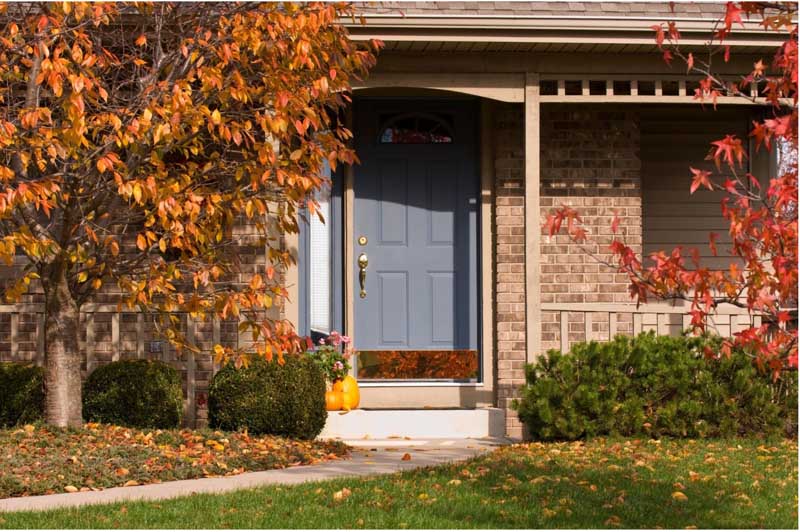 Tasks For You
Test Smoke And Carbon Monoxide Detectors: First things first, safety. It is recommended that you test your smoke and carbon monoxide detectors monthly but life gets busy and little things often get pushed to the wayside. So, at the very least, ensure you are testing your smoke and carbon monoxide detectors every season as a bare minimum safety requirement. If you fail to hear a beep in response to testing the detectors, then it's time to either change the batteries or replace the detector depending on what type you're dealing with. Note to the wise, don't do what I did, and knock the constantly chirping detector down off the ceiling with a broom – only to discover that doing such rendered the thing a glorified paperweight. Get the step-stool out and do it the right way, it'll save you a headache in the end.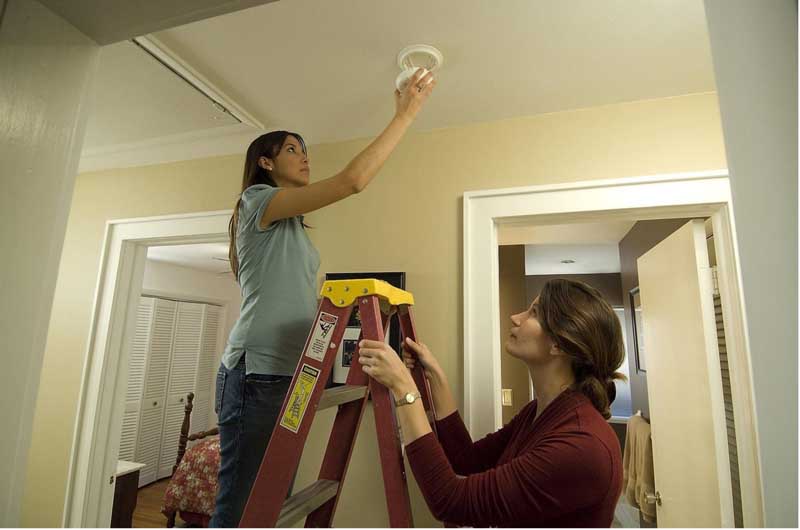 Prepare The Landscaping: You may feel as if you just got done with two seasons of proper lawn and landscaping care, but you're not quite done with it all yet. Before the first frost hits, there are several tasks that need completed to ensure your home's curb appeal returns lush and verdant, come the following spring. Starting with the shrubs and trees, it's a good idea to prune any found on your property as the vegetation slips into dormancy. Keep your eyes peeled for any signs of disease (like leaves that are changing colors too soon or thinning pine needles) and contact a local arborist for assistance if you do. This time of year is also the ideal time to aerate, fertilize and reseed (if needed) your lawn in preparation of the approaching winter. And finally, once you've finished with your final watering of the year, be sure to clear your sprinkler lines if applicable, drain and store your hoses and shut off water to exterior faucets to prevent bursting pipes.
Replace Furnace Filter: While the temperature is still pleasant, and you've yet to turn on the heat for the first time in months, go ahead and change that furnace filter. For one thing, a dirty furnace filter can result in airflow becoming blocked meaning a less efficient system as well as compromising the air quality of your home. Beyond improving your furnaces performance and removing strain from your lungs, replacing that furnace filter means you seriously reduce the risk of fire so you and your loved ones can enjoy another fall and winter in the house you call home.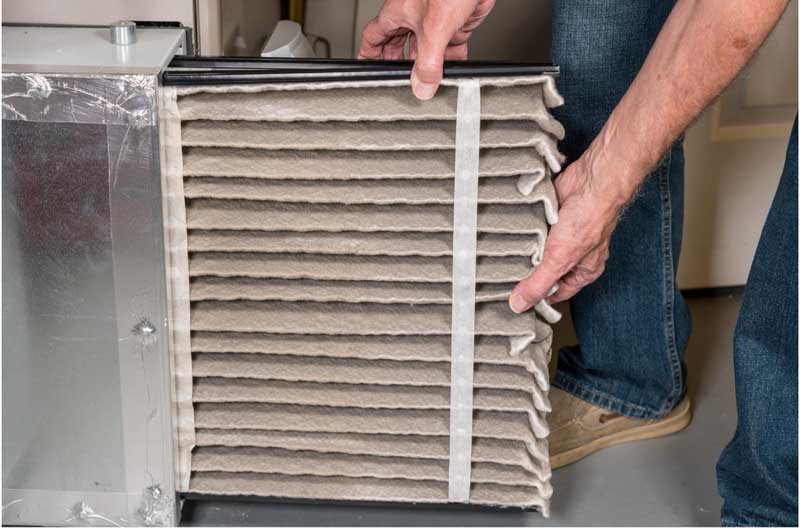 Rake Leaves: As beautiful as the auburn and gold foliage looks blanketing your front lawn each fall, it's better to keep the leaves in-check rather than letting them pile up over the months. Especially in the Pacific Northwest with all our wonderful tree coverage, you have to make sure you're staying on top of it. Doing so ensures your lawn stays healthy and prevents unpleasant things such as mold and fungus growth as well as discouraging pests from making a home in the pile of dead vegetation.
Check/Add Weather Stripping: An easy and simple way to improve your home's heating abilities this year is to inspect the interiors of your windows and doors for weather stripping and caulk. If you notice the stripping is cracked or disintegrating or missing all together, than it's time for a bit of elbow grease. Though a bit tedious, adding weather stripping or calking can go a long way towards preventing drafts and consequently saving you a significant amount on your heating bill this winter.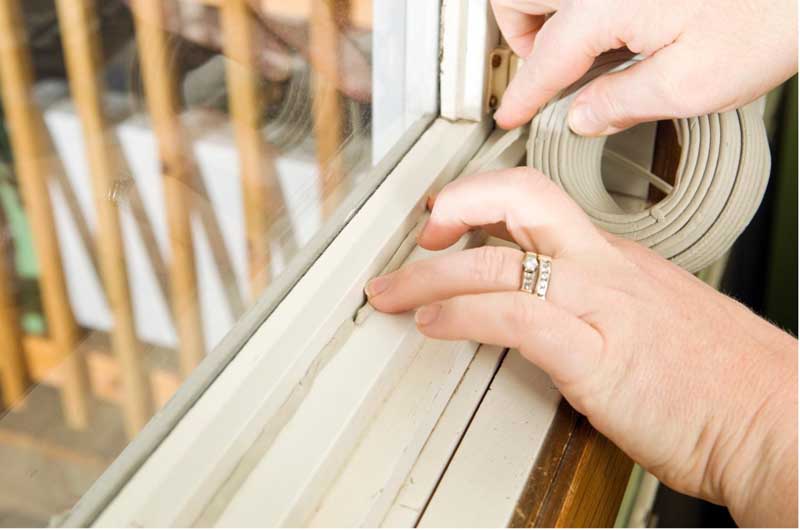 Tasks For The Professionals
Clean Dryer Vents: According to the National Fire Protection Association, of the 13,820 home fires caused by clothes dryers between the years 2014 to 2018,

roughly 30% of the blazes were due to failure to clean appliances

. Dust, lint and clothing fibers all make for excellent kindling and when your vent and dryer duct is jammed packed with the stuff, you're practically inviting calamity into your home. Avoid the threat of fire and protect those living in your home by having your dryer vents and ducts cleaned out by a professional, to ensure the job is done properly.
Clear The Chimney: In the same vein as having your dryer vents clean; if there is a chimney on your property, you'll want to ensure that it is thoroughly cleared out before you need to light it during the first chilly night of the season. One of the leading factors to home heating fires is due to a failure to clean solid-fueled heating equipment, primarily chimneys. Using your fireplace results in the natural build of a byproduct called creosote, which is highly combustible, and impossible to avoid when burning wood. Allowing creosote to coat the inside of your chimney invites the potential for a quick acting and blistering hot chimney fire to ignite when you least expect it. A clogged flue can also result in a build-up in carbon monoxide in your home, which is never a good thing. Typically, it's a good idea to have your chimney cleaned during the summer to ensure there's enough time to complete any repairs noticed during the cleaning before the weather turns for the worse. However, if you've yet to have the task complete,

scheduling a chimney cleaning now

is better than never.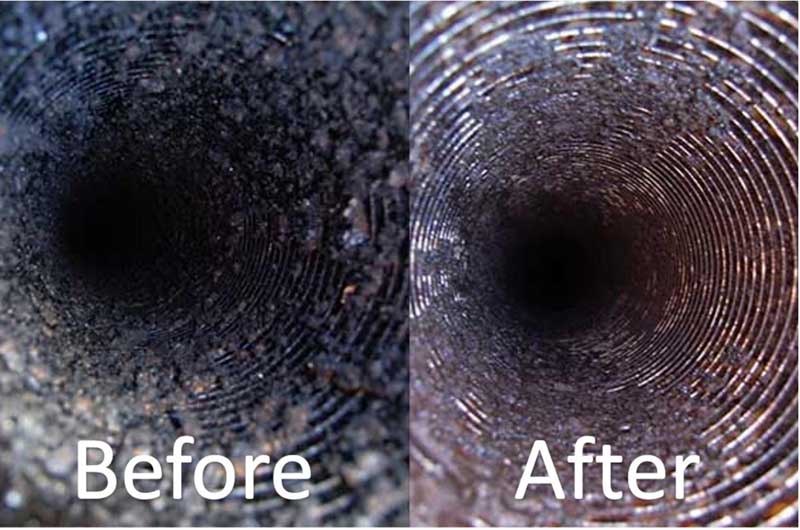 Have Your Furnace Checked On: Now, if you don't have a fireplace keeping your humble abode nice and toasty, you probably have a furnace instead. Just like the average adult needs an annual checkup to ensure everything necessary is in working order, so does your furnace. Contact a trusted and licensed heating contractor this fall to guarantee your house will be a pleasant and livable temperature this winter.
Clean Gutters And Downspouts: Cleaning out your gutters should be a bi-annual task, completed once in the spring and once in the fall for optimal gutter function. Allowing debris to clog your gutters or downspout can result in detrimental rust spots or standing water which will then freeze during the winter months. Ice damns in your gutters can significantly reduce their lifespan as well as resulting to water damage and unforeseen renovation projects. However, completing this task by yourself can be rather dangerous, clamoring up and down ladders, juggling with tools and expending energy and time. Instead, make things easier on yourself by

hiring a team of trusted professionals

to get the job down, no risk of falling or injury necessary.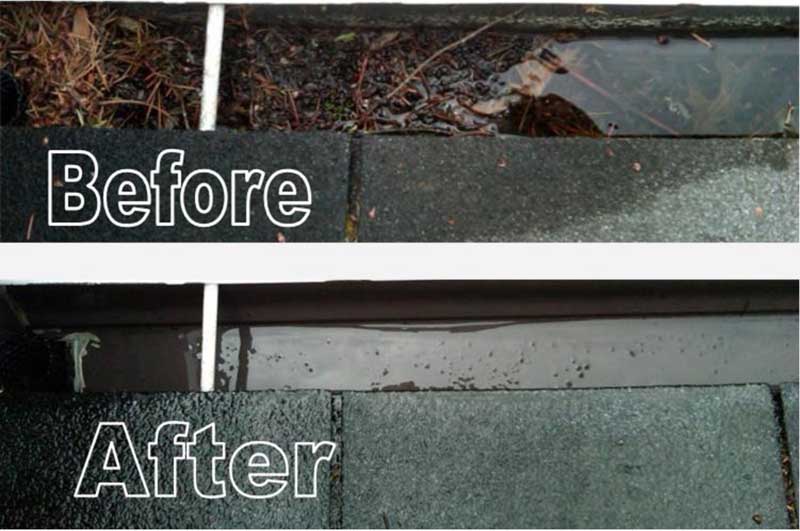 Clean The Windows: Take advantage of this last stretch of pleasant weather in the Pacific Northwest by having your windows cleaned. Your home's windows should be cleaned at least once a year, but preferably twice a year. Having your windows cleaned in the fall serves more purpose than just giving you a clear view of the front lawn (though it is lovely when you can use a window for its intended purpose) but rather, it increases the lifespan of said windows, reduces your heating costs and improves curb appeal. Like cleaning your gutters, properly cleaning the exteriors of windows often includes ladders, hard work, lots of sweat and tons of time. Avoid the hassle by hiring a

trusted window cleaning company

to get your windows in working order before the season change.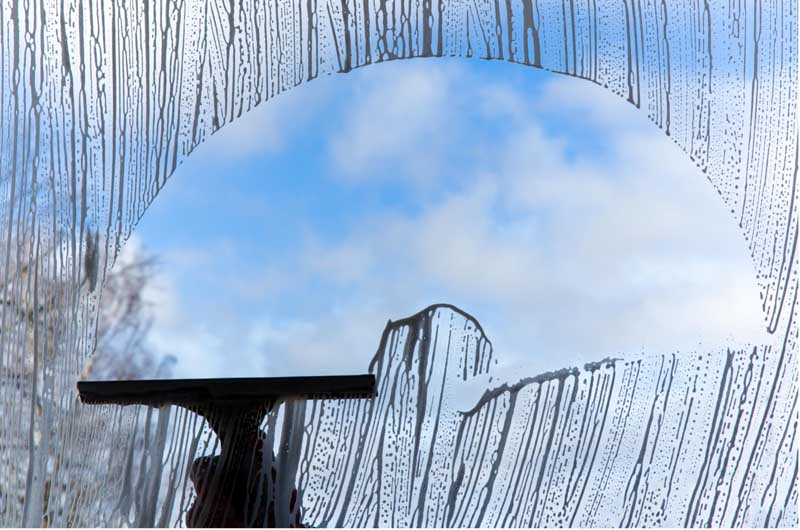 Still feeling overwhelmed by it all and running out of time this fall? There's no need to worry! Give the trusted and certified professionals at Snugs Services a call to complete your fall home maintenance checklist and get your home in tip-top shape for winter. Rather than rushing to the ER for a back injury caused by falling off your ladder while cleaning gutters, you can – instead – focus on enjoying all those traditional fall activities knowing your home is properly prepared for the change in season. Contact Snugs Services today to get started!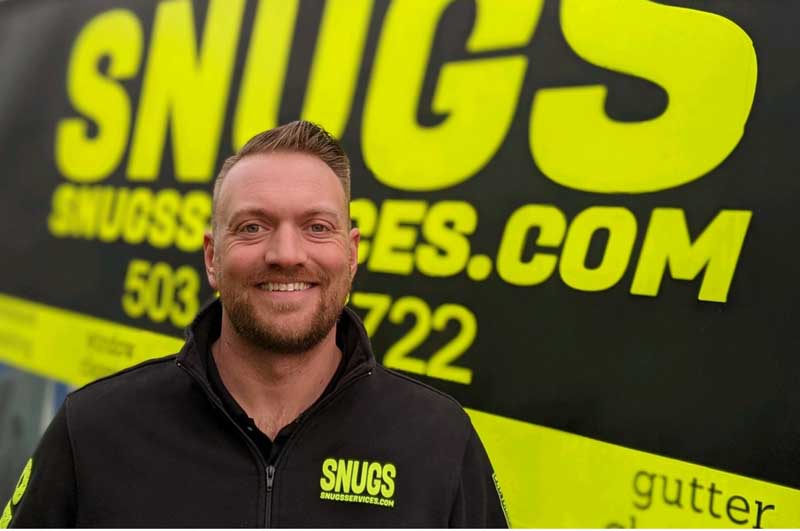 Snugs Pro Wash, Inc, dba SNUGS Services, has been providing high quality Pressure Washing Services in Portland, OR since 1995. Started as a residential pressure washing and roof cleaning service, SNUGS is now one of the leading exterior cleaning companies in the Northwest. From our humble beginnings as a man with a truck and a trailer we have grown to become a multi-million dollar company serving corporate customers, name brands, and mom and pop companies alike.