The Importance Of Early Fall Window Cleanings
If you've yet to have your property or home's windows cleaned this year, early fall is the perfect time to get that taken care of. However, it is typically recommended – especially for businesses and homes in locations that suffer from extra weather patterns – that your windows be thoroughly cleaned twice a year with early fall being the ideal season to schedule your second window cleaning. But you may be asking yourself, why? Continue reading, to find out exactly why it's important to have your windows professionally taken care of this fall.
Protect Your Windows: During the summer months, accompanied by changing weather, a build-up of dirt, debris, bird droppings and other unpleasant things can collect on and around your windows. This accumulation has a tendency to stick in the crevices of window frames that, when combined with moisture, can result in mold growth and cracks in your window seals. Cracks in your windows' seals could result in the moisture gathering in-between the panes of glass, permanently fogging your view. In addition to cracks, allowing dirt and other types of particles to remain stuck to your windowpanes may result in the glass becoming etched. Prevent allergens and mold from entering your home this winter and prolong the life of your property's windows by ensuring they are clean going into the winter months.
Save Money: Much like how cats bathe in pools of sunlight to warm themselves, sunlight can do a lot to naturally heat your home when the season changes for the worse. Clean windows result in more sunlight being able to enter the premises and will, consequently, heat up the space. This means your heater won't have to work as hard this winter and you can save a bit on the energy bill.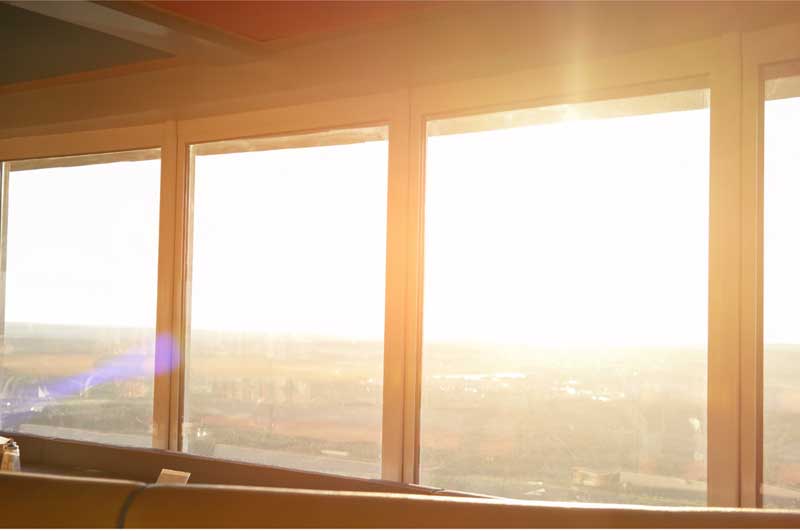 Get Ahead Of Potential Issues: It can be hard to stay on top of every little thing going on around your property or home and it's not surprising some things get missed. When you have your windows professionally cleaned, the technicians will keep their eyes peeled for any cracks or other signs of damage that may have occurred to your windows during the summer. Once you've been informed of any potential problems, you can get a head start on repairs before the seasons change and your small problem has the chance to turn into an unplanned renovation project.
Reach Those Impossible Spots: Have windows in places you can't imagine reaching? That is a sign to have your windows professionally cleaned before winter. By having those hard-to-reach places taken care of, no issues can slip under the radar and allowed to fester as time goes on. No one wants a dirty or cracked skylight during the dead of winter (well I doubt anyone really wants a busted skylight at any point during the year, but you get the point).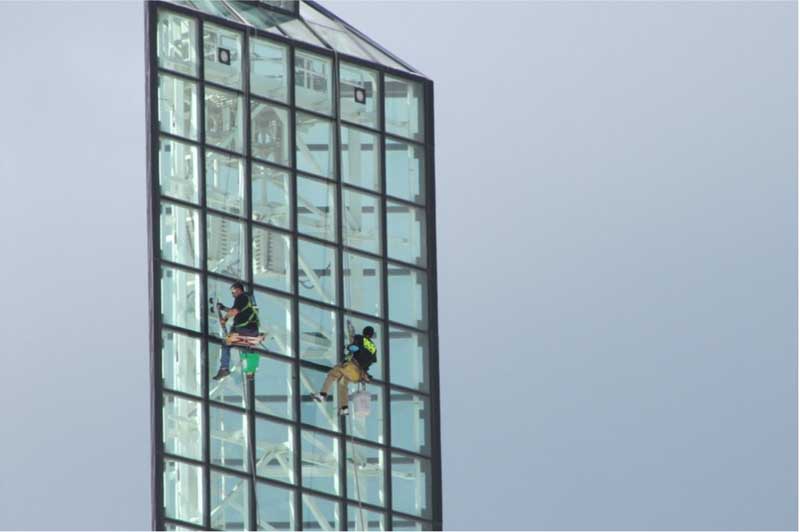 Straighten Out Your Appearance: Early fall also marks the approach of the holiday season. Starting with Halloween and continuing through the new year, the next several months will be filled with festive cheer and lots of visits from loved ones. Ensure that your friends and family's impression, when walking up to your front door to share in the seasonal merriment, is that of a clean and welcoming space as opposed to a dingy, inhospitable place with a grim covered exterior. This same rule holds true for business and company buildings. Clean windows allow potential customers to see inside your storefront, reassuring them that your shop is, in fact, the shop they want to go into. Clean windows can also indicate to current clients that the company they're working with is that of a professional and composed nature.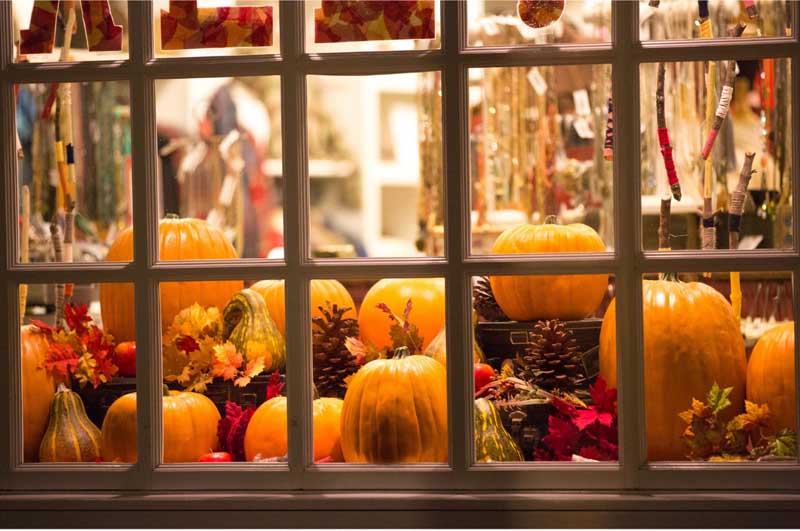 Be Prepared For Winter: It may seem simple, but having your windows cleaned during the fall means you can avoid worry over dirty windows during those frigid months. You can relax knowing your home or property is sealed up, nice and tight, from the cold and. Not to mention, what's better than curling up with a cup of coffee or coco and watching the gently falling snow from your living room? What a bummer it would be if your winter wonderland looked more like a blurry photo than a charmingly peaceful vignette, thanks to your filthy windows.
See Things Crystal Clear
September marks the beginning of fall and with the cooler weather, comes all sorts of fun activities to partake in with friends and family. Rather than spending your well-deserved weekends cleaning every window on your property, and scaling ladders to hard-to-reach panes, call in the professionals to get the job done properly and in record time! Here at Snugs Services, no window is too large, unique, high up, or hard to reach for our talented team. Our crew of dedicated and skilled cleaning technicians have the ability to leave your home or property's windows looking like they did on day one, while also making note of any future potential issues. Need to fix a leaky seal or remove some hard water spots caused by running the sprinklers all summer? Well no worries, we also offer water spot removal, window restoration and window sealing services in addition to professional-grade cleanings. So, what are you waiting for? Contact Snugs Services today to experience a crystal-clear kind of clean!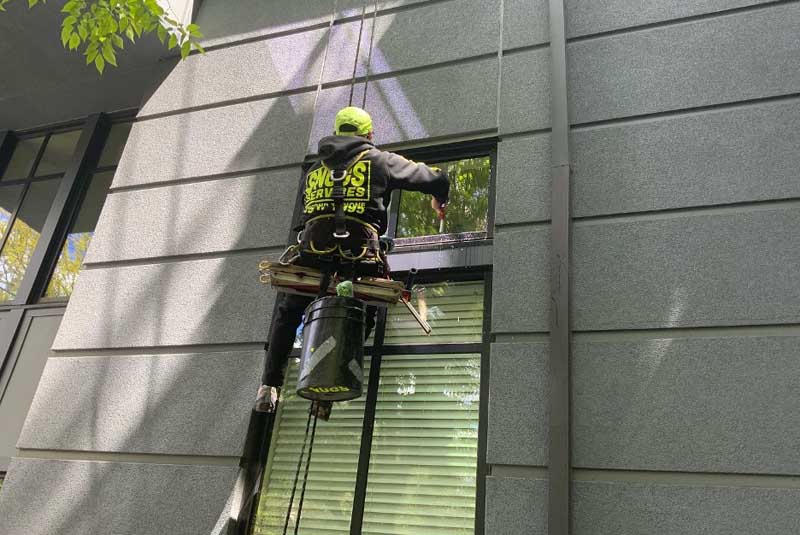 Snugs Pro Wash, Inc, dba SNUGS Services, has been providing high quality Pressure Washing Services in Portland, OR since 1995. Started as a residential pressure washing and roof cleaning service, SNUGS is now one of the leading exterior cleaning companies in the Northwest. From our humble beginnings as a man with a truck and a trailer we have grown to become a multi-million dollar company serving corporate customers, name brands, and mom and pop companies alike.
Follow SNUGS on Facebook, Twitter, and Instagram