The Dangers Of Employees Removing Snow
Winter brings with it all sorts of excitement as well as challenges unique to the season. For business owners and property managers however, the challenges only grow, especially in regards to weather. If you have ever experienced a rough winter before, you'll know that while beautiful to observe, snowstorms can lead to some serious threats to safety as well as daily business practices. While it may be tempting to push a snow shovel into the hands of your newest employee and tell them to get busy, you may want to reconsider such an action. Continue reading to find out why exactly you should avoid using your employees to manage snow and ice on your property and rather, why a professional removal company should be contracted instead.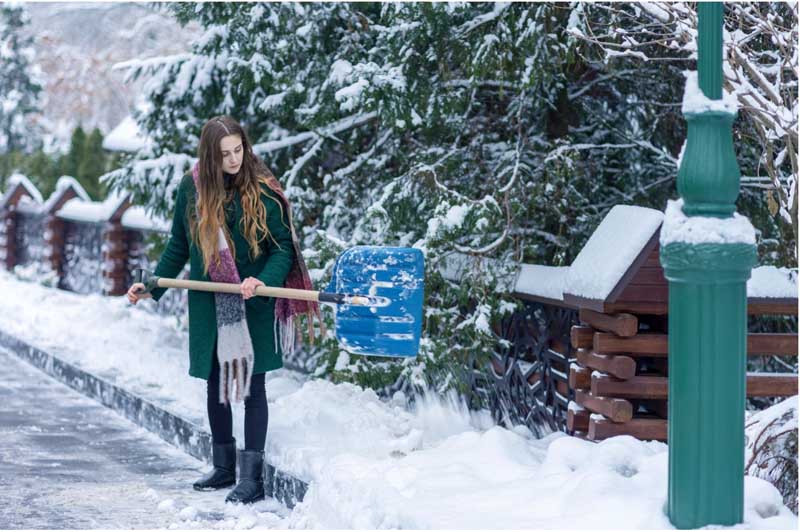 Employee Safety And Morale
Slips, trips and falls: Some of the most significant causes for employee injury during working hours, according to

OSHA

, occur

during snow and ice removal

– especially when doing so from rooftops and decks. Without the proper training, materials and equipment, you're signing your employees up for a risking venture, all in the hopes of saving a few dollars in the long run.
Cold stress – The cold is considered a major physical hazard (even if what constitutes as cold varies from region to region) that needs to be treated as such. If your employees expect to be working in a heated office, they probably don't have the correct cold weather gear to protect themselves from the elements (or at least didn't think to bring it with them to their 9 to 5 gig). Without proper outerwear and training, your employees could be at risk for all sorts of winter weather ailments, otherwise known as

cold stress

. Cold stress is no joke and can result in all sorts of awful conditions such as frostbite, trench foot and even hypothermia.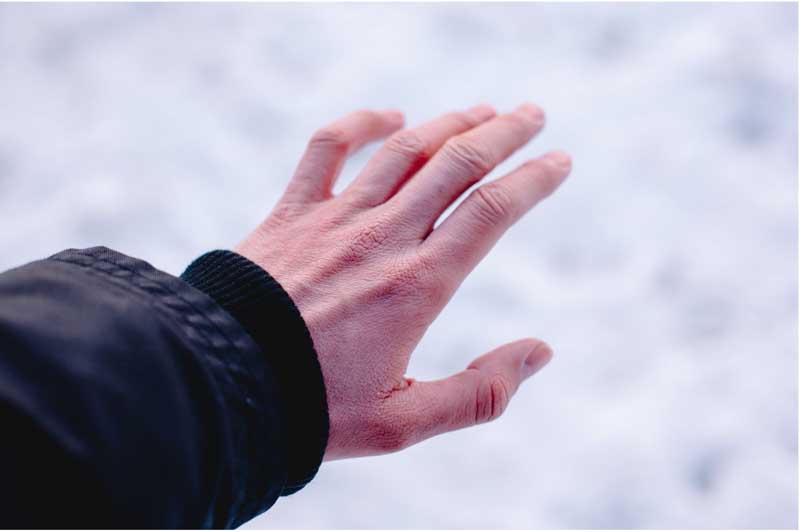 Illness And Injury: When you have your employees hard at work, attempting to remove snow and ice from the property as quickly as possible, the chance that they will become ill or injured due to the unusual work requirements increase exponentially. For example, OSHA states that activities like snow shoveling can increase the "

potential for exhaustion, dehydration, back injuries or heart attacks

". Once injured or ill, your employees will be unable to attend to their actual duties causing daily procedures to fall behind and business to suffer.
Low Employee Morale: If word gets around town (or the internet) that your company forces its workers to complete unusual and grueling work not listed on the application – such as snow and ice management – you might find yourself unable to find new hires. Besides the struggle of hiring new people, forcing your employees to complete such manual tasks could result in low employee morale and, consequently, a high turn-over rate.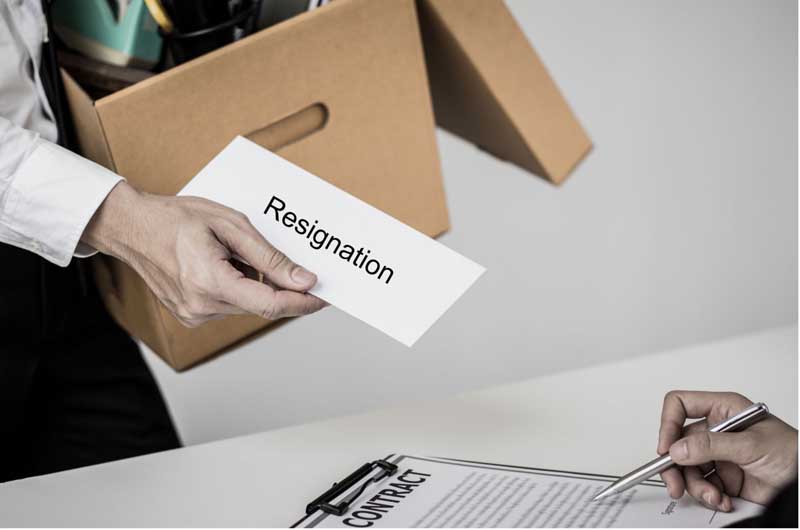 Employer Responsibility
Legal Liability: By having your own employees manage the snow and ice removal on your property, you open yourself up for all sorts of legal liabilities that could seriously come back to haunt you. If one of your employees is hurt while removing snow at your behest – when their contract doesn't stipulate such tasks as being a part of their job requirements – they could qualify for legal retribution. Along the same vain, if a customer or client slips and falls on your property due to poor snow removal, you (the owner, not your employees handling the snow) will be

held responsible

for any injuries that the fallen customer may have incurred.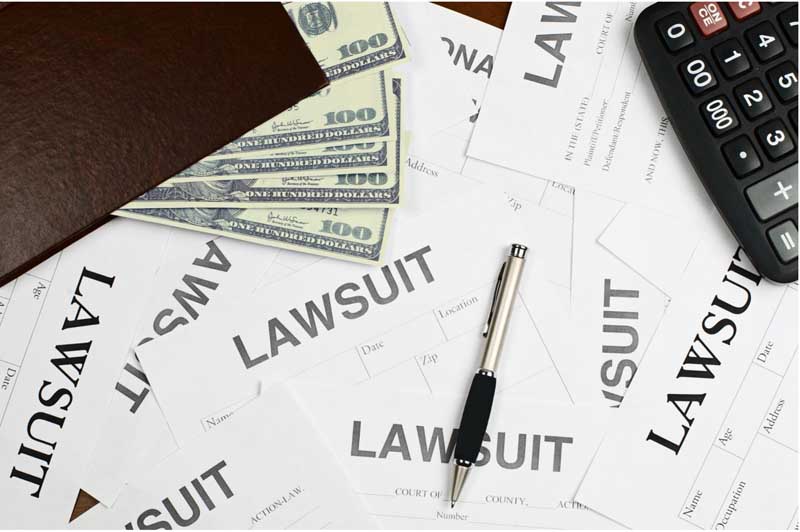 More Expenses: If you wish for your company to maintain regular hours during winter weather, than you will have to bring your employees in early to clear sidewalks, shovel parking lots, salt icy areas and so on. This means more pay for your hourly workers (which would probably be appreciated if you weren't forcing them to come in early to handle said task) or even overtime if you only have full-time staff on your roster. Besides employment expenses and potential legal fees (as mentioned earlier), another expense that needs to be taken into account is the cost of repairs.
When having untrained and inexperienced individuals completing tasks (regardless of what it is), you're bound to run into some issues. With using your own employees to manage snow and ice on the property, damage of some kind will likely occur during the season. For example, chemicals such as deicer, if used or mixed improperly, can cause

serious damage to asphalt, concrete, natural stone and even erode metal

. Not to mention, materials high in sodium chloride can result in premature plant death and cause serious issues for foliage and root growth once out of dormancy (meaning you'll might have a rather unpleasant surprise come springtime). Save yourself the money it would take to complete repairs – and replace your property's landscaping – by hiring professionals to handle snow and ice management on your property.
Benefits Of Professional Snow Removal
Speed and Efficiency: Your office employees or property management team is not used to, nor equipped to, managing large amount of snow fall or ice buildup. In order to ensure quick results that meet approval and expectations, hire a

professional snow removal company

to handle your snow and ice management plan. With a team of professionals on your side, your property will be clear of snow and ice far quicker than your personal employees could manage and to the standard you (and your customers) are expecting.
Proper Training And Preparation: A crew for a snow removal company is aware of the situations and work environment they are headed into when news of a blizzard becomes apparent. They have received training and work gear that will prevent the horrors of cold stress, while also ensuring they are completing each job in a safe manner. By bringing on the professionals, you don't have to worry about your employees experiencing something like trench foot because their loafers weren't the best choice for impromptu snow removal.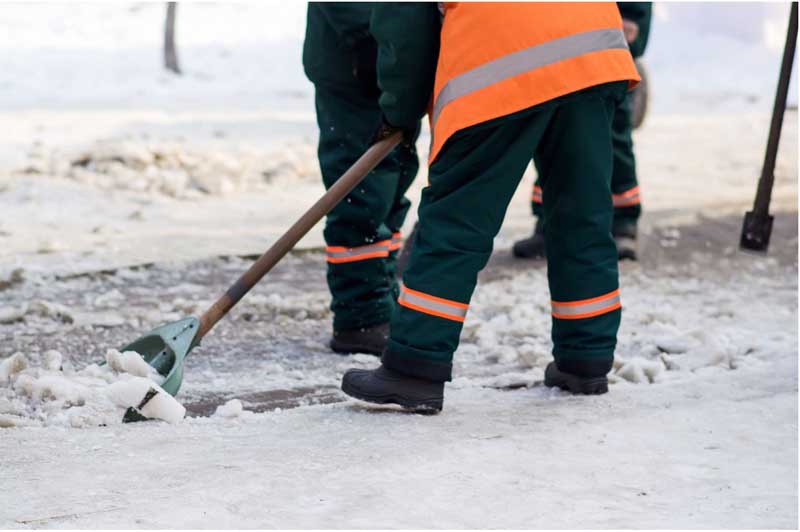 Professional Tools and Equipment: As useful as a snow shovel and a whole-lot-of determination can be when it comes to removing the snow from your storefront's parking lot and walkways, this method leaves plenty to be desired. With professional equipment like commercial-grade plows, push spreaders, skid steers and dump trucks for total removal, a qualified snow removal company can ensure high-quality results. Even with the best of intentions and years of practice shoveling sidewalks as a kid, your employees snow removal efforts won't even come
close to the pros.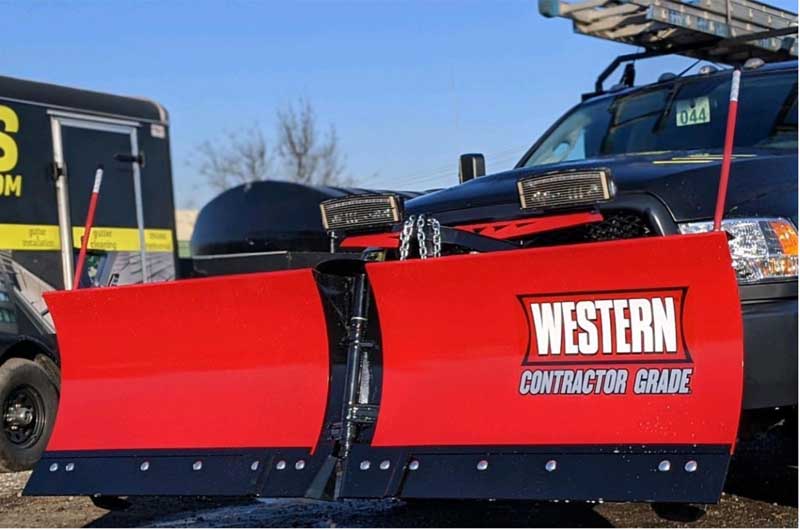 Insurance: All reputable snow removal companies will be insured and licensed. When using your own employees for snow management, any mistakes, injuries or damages that occur on the clock are your responsibility. However, by bringing in the professionals, you can rest easy knowing that any issues that might arise on the job will be covered and dealt with in an efficient and professional manner.
It's Time For A Plan
In need of a reliable and reputable snow removal company to manage your property's snow and ice management plan this winter? Snugs Services have been in the business of residential and commercial snow and ice removal in the Portland, Oregon area for years now. With Snugs, you'll experience what it's like to be covered by some of the top-rated snow removal professionals around. Reach out today to receive a free project quote before the first snowflake has a chance to fall.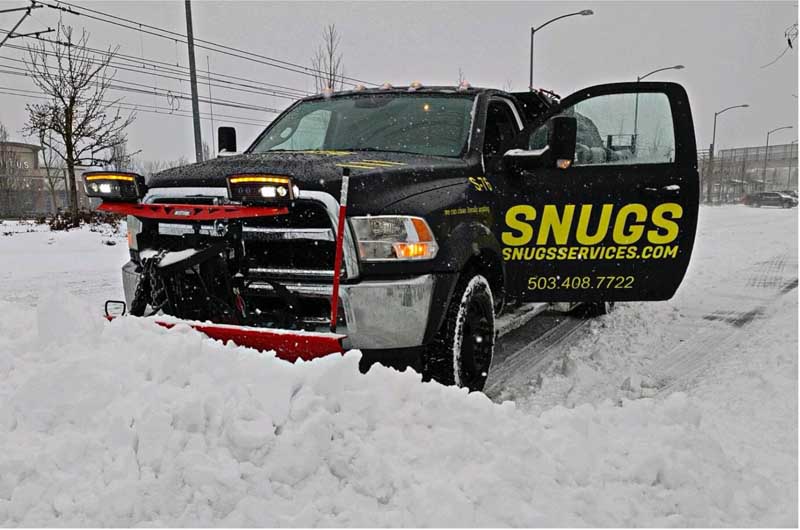 Snugs Pro Wash, Inc, dba SNUGS Services, has been providing high quality Pressure Washing Services in Portland, OR since 1995. Started as a residential pressure washing and roof cleaning service, SNUGS is now one of the leading exterior cleaning companies in the Northwest. From our humble beginnings as a man with a truck and a trailer we have grown to become a multi-million dollar company serving corporate customers, name brands, and mom and pop companies alike.
Follow SNUGS on Facebook, Twitter, and Instagram