The Basics Of Snow Removal Contracts
As a property owner, whether you own a business, commercial lot, or multi-family property, winter can bring all sorts of complications with it. In order to make the winter a little less stressful and significantly more productive, you need to get a head start on prepping for the season change while the weather is still pleasant. One of the ways you can get started on preparations is to sign up for a snow removal contract during the late summer or autumn months. Depending on where you live and the type of property you're needing services for, the kind of contract you need will vary. But regardless of what type you choose, a snow removal contract is a great way to relieve stress and reduce the number of headaches you may get come the first snow fall of the year. To learn more about the basics of the different snow removal contracts out there and which one may work best for your property, keep reading!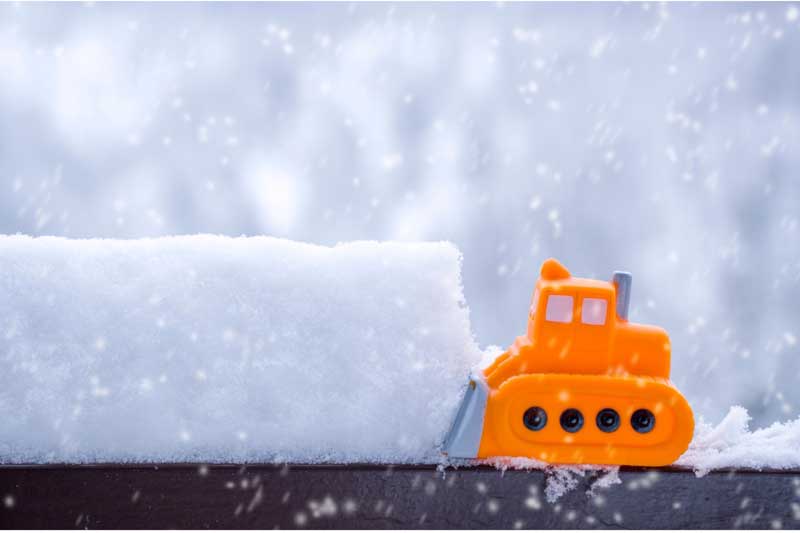 The Purpose Of Commercial Or Multi-Family Property Snow Removal Services 
Safety: Significantly reduce the risk of injury for tenants or customers traveling through your property and consequently the potential for related lawsuits.
Prevent Damage: Protect your property from winter damage due to ice buildup (this can result in some pretty nasty cracks forming in your pavement over the cold season) and improper use of chemicals or snow removal techniques. Even something as simple as rock salt on your concrete or asphalt can result in discolored, cracked and crumbling surfaces and an unexpected renovation project come spring.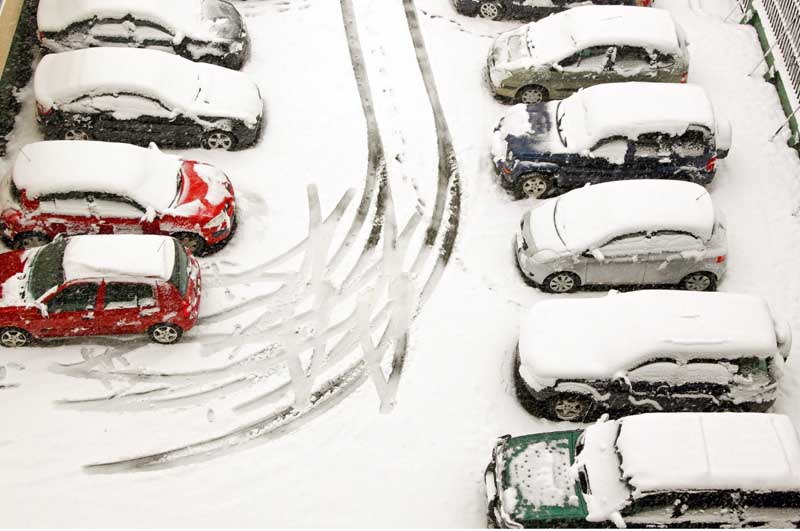 Save Time: Free Up Your Own Employees to complete regular and necessary tasks around the property as opposed to having them shovel snow for days on end.
Curb Appeal: Make your property appear welcoming to passersby – no one wants to compete with snow piles for a parking spot or ice skate across the lot as they attempt to make it to the doors without crashing and burning in the process.
Adhere To City Codes: Almost all major cities (and smaller municipalities as well) have some sort of regulation in place requiring property owners or occupants take care of snow removal on their property. In the city of Portland, "owner(s) and/or occupant(s) of land adjacent to any street in the City shall be responsible for snow and ice removal from sidewalks" and if your property is for commercial use, the same goes for the parking lots onsite.
Types Of Contracts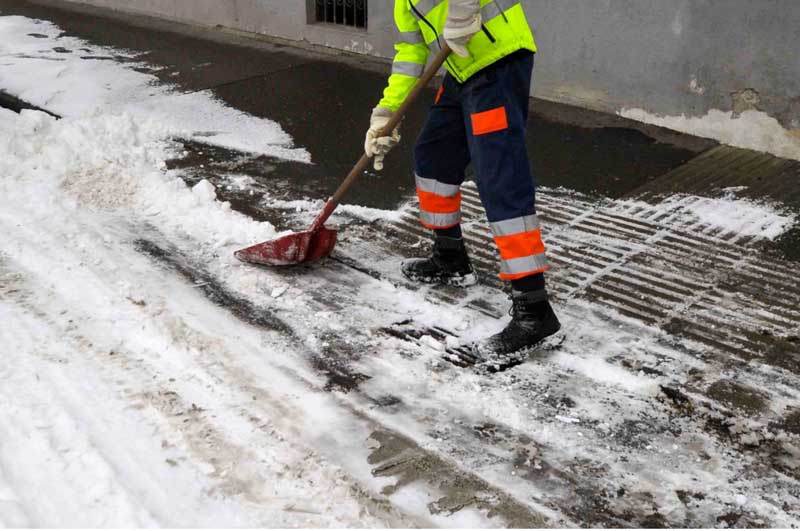 Seasonal: A seasonal snow removal contract includes a one-time payment, up front, for the entire season and includes the services you and the contractor agreed upon (i.e. if you need the snow totally removed from the property rather than simply plowed and so on).
Per Event: Also known as a "Per Inch" contract, this type of agreement entails a defined price based on varying snow accumulation levels (for example, one to three inches vs three to five inches of snow). The issue with this type of contract is the fact that the unpredictable nature of the agreement makes budgeting very difficult.
Per Push: This contract time is probably the most financially stable, following the seasonal contract type, due to its format. With a Pay-Per-Push contract you pay a predetermined, set amount for each occurrence that services were needed. This price remains the same per snowstorm, regardless of the amount of labor or materials expended. For larger storms, this contract type can save you quite a bit but come those lighter storms – that still require removal services – you probably won't be as pleased with the price tag attached.
Time & Material Based: As the name suggests, this type of contract is priced based on the time spent (labor) and amount of materials used (including type of equipment used) per snow storm. Due to the style of arrangement, the price per occurrence will vary each time, making budgeting ahead of time an almost impossible task (and the need for a highly qualified and efficient contractor, even more imperative).
Benefits Of A Seasonal Contract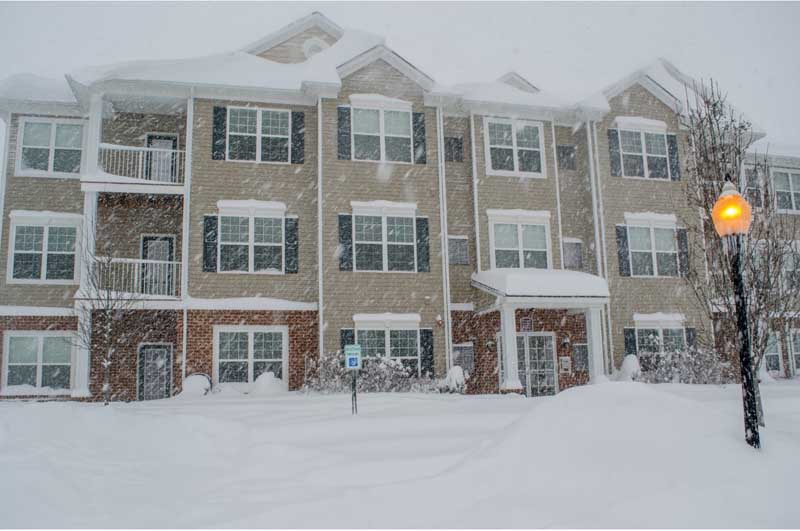 Easy Budgeting: As everyone knows, the weather can be unpredictable. Even if you read a thousand almanacs or pay for a premium Weather.com profile, you'll never know for sure what the winter will bring. By purchasing a seasonal contract for the year, you can properly plan out your winter budget knowing that no surprises or unexpected fees will occur due to one too many freak snowstorms. Now, clearly, if you live in a location like Phoenix (that hasn't seen a significant gathering of snow in roughly 85 years), a pay-per-push or per-event contract will be more suitable for your needs. But for an area like the Pacific Northwest, we've learned in the past decade, to not forgo creating a proper snow and ice plan – unless pandemonium is the outcome you're looking for.
Save Time: Find a snow removal company you trust and can continue to renew your contract with each year. This way there is no need to go through the stressful bid-gathering and comparison process every season or fight for a spot on the list each year.
Security: A seasonal contract ensures that your property is clear and safe regardless of where you are in the winter season. If a blizzards and unexpected snowstorm happens to hit the area, it will only cause a slight disruption in your tenants' or customers' days as opposed to a disaster playing out in your parking lot or in front of your store.
Have Top Priority: Seasonal and multi-year contract properties are typically first on the list for snow removal services (excusing the exceptions like healthcare facilities). This is opposed to a pay-per-event client, who might be left waiting until the end of the day or even the next day for snow removal, depending on how many clients come first on the list and how many trucks there are to service properties.
So What's Next?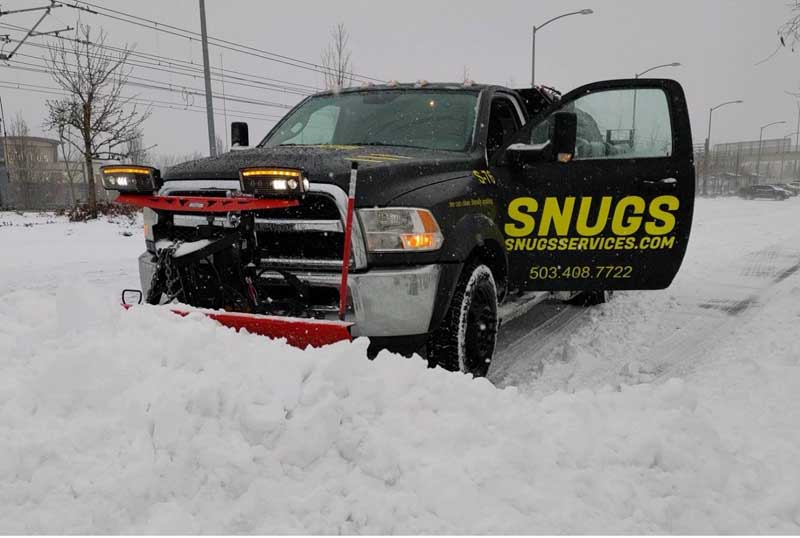 If you are a commercial or multi-family property owner, save yourself the headache this winter by nabbing a seasonal snow removal contract before all slots are reserved. At Snugs Services, signing up for a seasonal contract ahead of time means simplifying your budgeting plan for the winter, with no unexpected charges due to an unforeseen blizzard. Spend the winter season focused on the work at hand instead of worrying about frantically attempting to find a snow removal company with availability before the first dusting of the year occurs. No need to worry about damage caused by property employees who don't have the correct tools or techniques to get the job done properly, not to mention, the chance that their routine tasks may be pushed to the wayside due to a couple inches of snow. With a seasonal Snugs snow removal contract, you can rest easy knowing that your property has top priority and will be clear and functional in no time. So, what are you waiting for? Give Snugs Services a call today and get on the list before it fills up!
Snugs Pro Wash, Inc, dba SNUGS Services, has been providing high quality Pressure Washing Services in Portland, OR since 1995. Started as a residential pressure washing and roof cleaning service, SNUGS is now one of the leading exterior cleaning companies in the Northwest. From our humble beginnings as a man with a truck and a trailer we have grown to become a multi-million dollar company serving corporate customers, name brands, and mom and pop companies alike.