7 Questions To Ask When Hiring High-Rise Window Cleaners
While the average citizen walking through a metropolitan area might be awe-struck by the towering high rises, glistening in the afternoon sun, many are unaware of the effort required to keep these structures in pristine condition. However, if you are the property manager or owner of one of these towering buildings, you know the work it takes to maintain them. In today's modern age, skyscrapers and other soaring edifices are primarily constructed with glass, which can be challenging to work with compared to materials such as concrete or wood. Nonetheless, the benefits of using glass are numerous, including increased energy efficiency, lower production costs, and improved structural flexibility and strength. It's no wonder, as the years have progressed, why our city skylines have become more crystalline as they reach higher and higher towards the sky.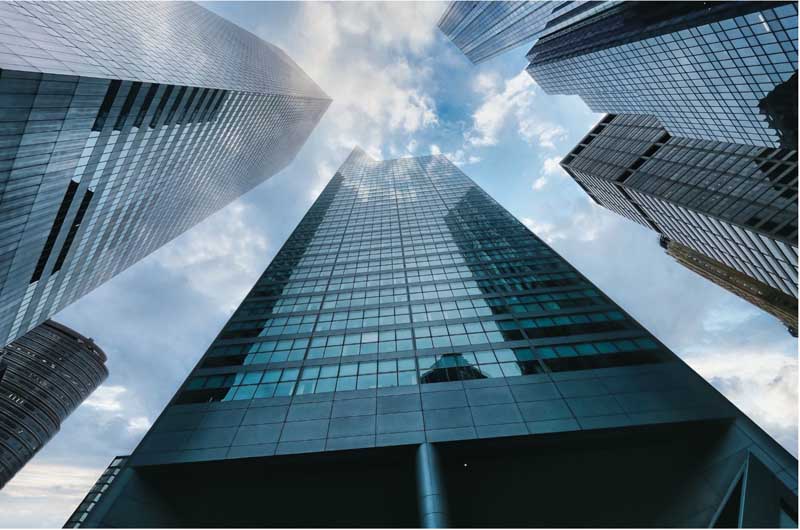 While glass facades and picture windows offer great benefits, they come with more obligations than compared to their older or less glassy counterparts. Depending on factors like the building's location, climate, surroundings, and tenant expectations, you may need to schedule necessary window cleanings anywhere from once a month to twice a year. This is why it is crucial as the owner or property manager of a high-rise building to have a reputable window cleaning company on retainer, to keep your building in optimal shape. Unfortunately, locating trustworthy high-rise window cleaners who have the necessary skills, expertise, equipment, and other qualifications can be a challenge. If you're planning to hire high-rise window cleaning services, these seven questions will help you in determining if a company is dependable or not.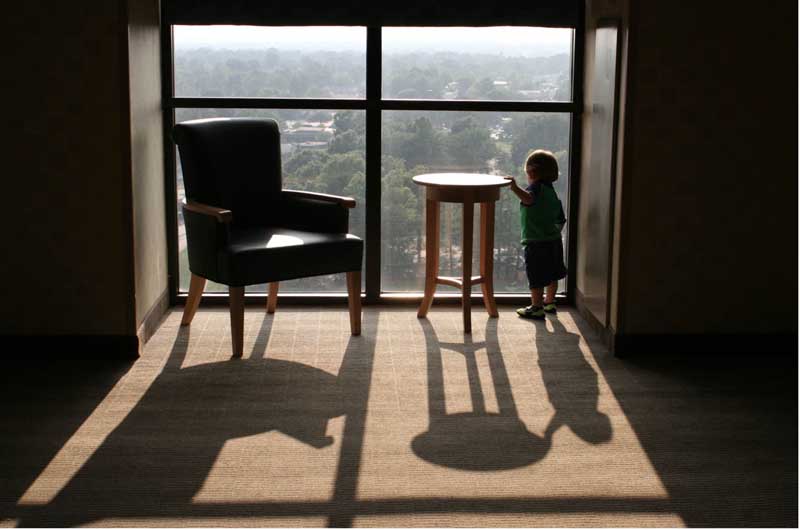 Is The Company Licensed and Insured?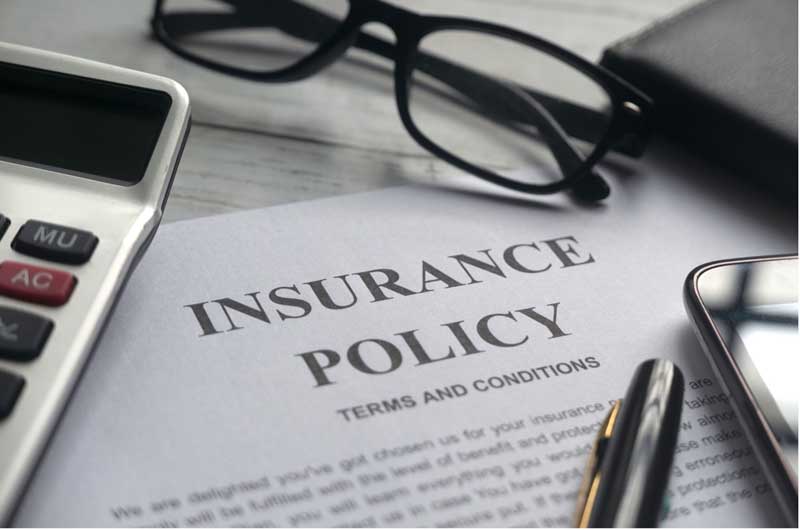 When on the hunt for reputable window cleaning services to maintain your high-rise's glass exterior, you should always inquire if the company is licensed and insured. A reliable contracting or cleaning company will be happy to provide proof of their current status. Be wary of any company that hesitates to provide this information, as it may be a warning sign of poor business practices or possible denial of licensure and an indication to keep up the search. High-rise window washing is a hazardous job, and if handled incorrectly, can have deadly results, which is why professionals require adequate protection against potential injuries. Hiring a licensed and insured window cleaning company can provide assurance that the service is top-notch, and any accidents that may occur will not be your responsibility.
How Long Have They Been in Business?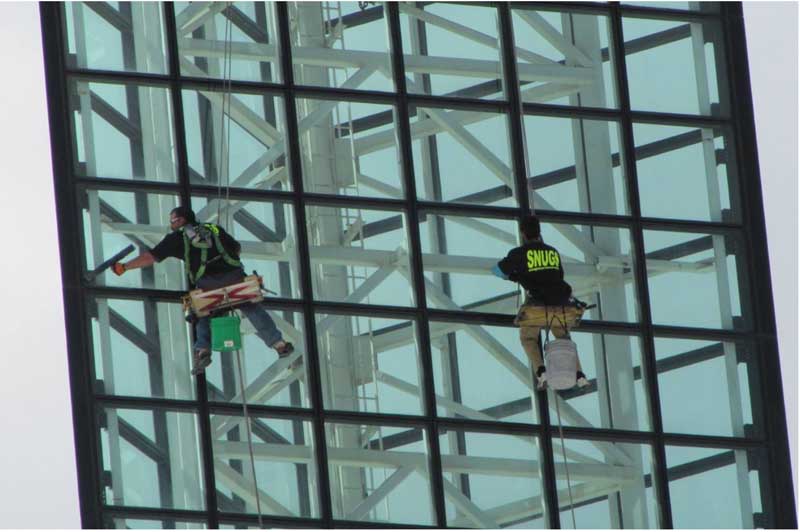 When seeking out a business to complete a project, experience is a key factor to consider. Although it's not always the case, businesses that have been around for a longer time tend to have had the time to cultivate a better skilled and more proficient team. Additionally, selecting a company that has long been established in the area can provide you with better insight into their reputation from local reviews and complaints. While hiring a newly launched business isn't the worst thing you can do, it does bring a level of uncertainty to the job. Rather than risking damage to your property or wasting funds on subpar work, go with an established business that has been operating for several years and has a proven track record.
Can They Provide References or Testimonials?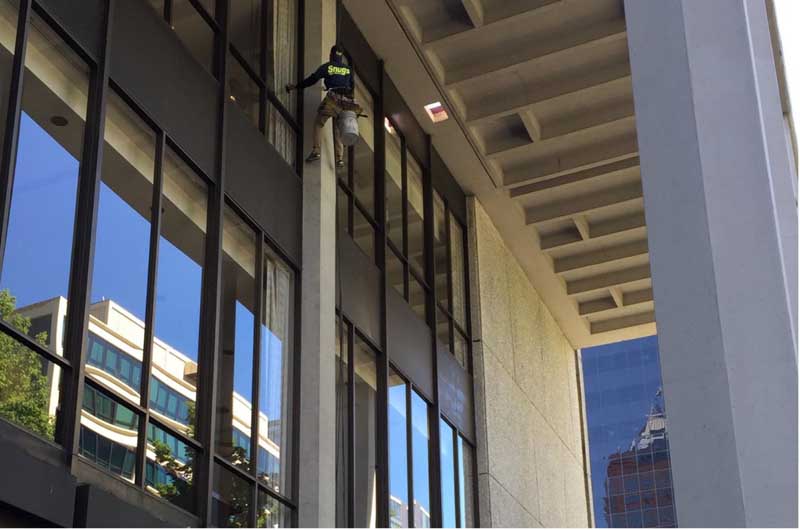 Another effective way to determine if a high-rise window cleaning contractor is reputable is to request references from the contractor, specifically from businesses similar to yours (in this case, other mangers or owners of skyscrapers). This will give you an indication of the quality of work they will provide for your property. Additionally, you can search for testimonials online on platforms such as Google, Yelp, or Facebook. Take note of how many reviews there are for each company and how many of said reviews are positive. While it is impossible to please everyone, it is advisable to avoid companies whose online profiles are chalked-full of unhappy customers wishing they had gone with someone else -take the free advice and move on.
Do They Have the Necessary Training and Equipment?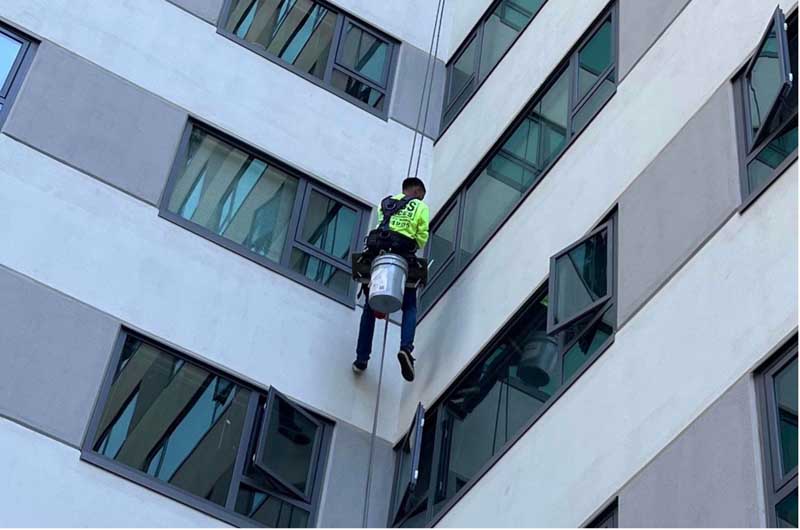 As noted earlier, high-rise window cleaning is an extremely dangerous profession, particularly when performed with inadequate equipment or without the necessary training. When selecting a cleaning company, it is crucial to ensure the company's employees are well-trained and that the equipment used is appropriate and up-to-date. Legitimate window cleaning companies should be willing to answer inquiries about employee credentials and general working conditions; those who do not should be avoided. If a company is comprised of two guys fresh out of business school, a pile of worn ropes and a couple of buckets, it is not the company you want to hire for your hire-rise window cleaning services.
Do They Provide All the Services You Require?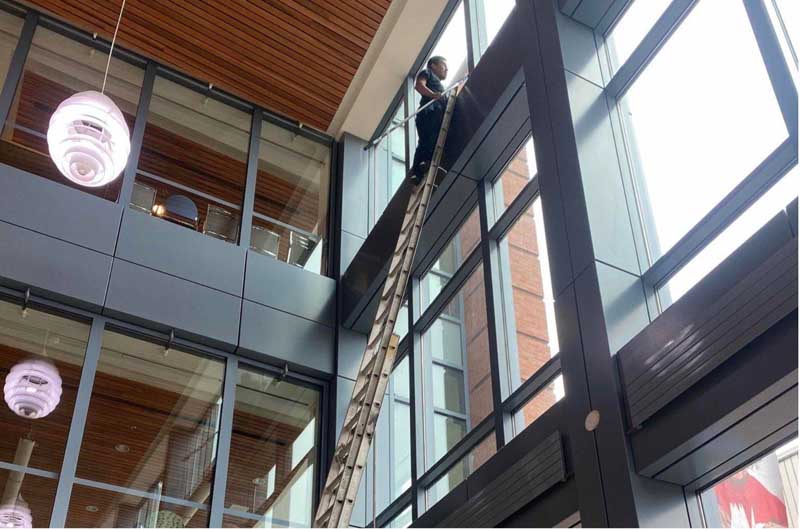 Not every window cleaning contractor is going to be capable of cleaning high-rise structures. They might lack the necessary tools, skilled labor, safety trainings or liability insurance necessary for cleaning skyscraper facades. If they can only clean the first three stories of your building, then they may not be the right fit for you. In fact, it's best to hire a contractor who is not only capable of efficiently and thoroughly cleaning your high-rise windows but also your hardscapes, flat industrial rooftop, awnings, parking garages, trash chutes and so on. By doing so, you can streamline your billing process and improve communication between jobs, making your building maintenance tasks more efficient.
Can They Provide a Thorough and Transparent Quote?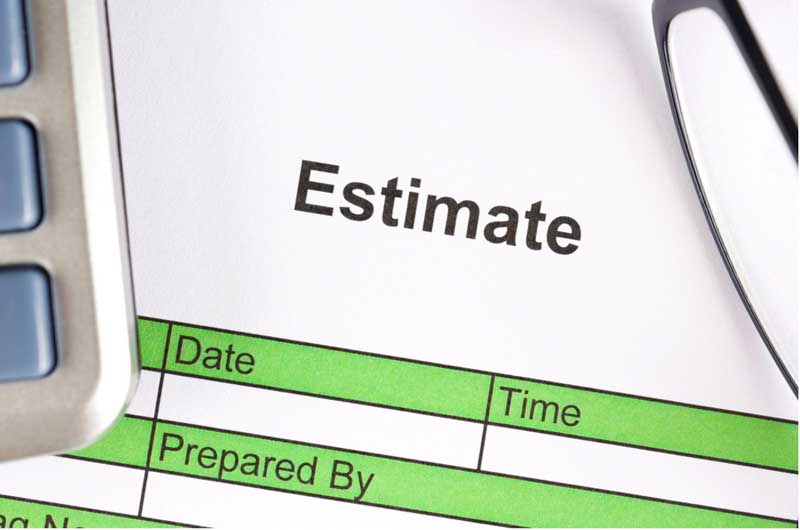 As children, we were often reminded by responsible adults to always read the fine print and beware of hidden clauses before signing any contracts, or perhaps that was my mother taking our at-home "adult lessons" a little too seriously. Although this may seem like basic advice, it's an essential rule of thumb, particularly when it comes to your property. Reliable high-rise window cleaning contractors should provide a detailed proposal and quote for their services before scheduling a cleaning. It's vital to ensure that their proposal quote is detailed and itemized, covering all necessary services and costs. Be wary of companies with vague or unclear contracts, as it's impossible to determine whether their services are reasonable or too expensive.  If an offer is too good to be true, it probably is. Similarly, if the price is far above or below the average rate, it could be an indicator of questionable business practices. Toss out any low-ball or exorbitant offers and keep looking.
When Can You Start?
After thoroughly reviewing the credentials of a potential contractor and ensuring they meet all the necessary requirements, it's important to consider their availability. Keep in mind that a reputable window cleaning company (especially when it comes to skyscraper facades) may already have a substantial client base to cater to. Therefore, it's important to ensure that your preferred contractor can accommodate your property in their schedule. If you require monthly cleanings but they can only offer bi-annual cleanings due to their availability, it may be necessary to join a shortlist of candidates while continuing your search.
Hire Portland's Best
For over a decade, Snugs Services has been providing both commercial and residential properties with exceptional window cleaning services, no matter the size or location. Our window cleaning technicians are some of the most talented in the region, and the expertise and knowledge to handle any window cleaning job. From towering office buildings to performance halls and government facilities, we have the professional equipment and quality products needed to restore your windows to their former glory. In addition to our high-rise window cleaning, we offer a range of other property management services. Get in touch with Snugs Services today and schedule your next window cleaning appointment to experience the outstanding quality and service we're known for.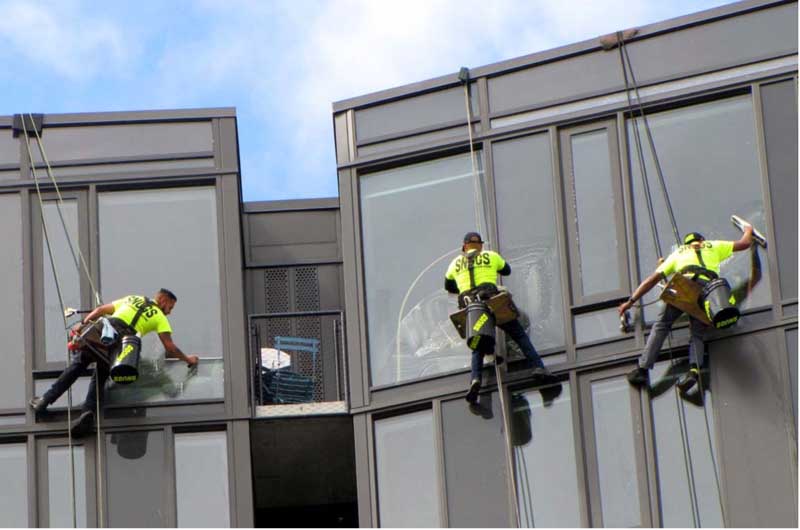 Snugs Pro Wash, Inc, dba SNUGS Services, has been providing high quality Pressure Washing Services in Portland, OR since 1995. Started as a residential pressure washing and roof cleaning service, SNUGS is now one of the leading exterior cleaning companies in the Northwest. From our humble beginnings as a man with a truck and a trailer we have grown to become a multi-million dollar company serving corporate customers, name brands, and mom and pop companies alike.
Follow SNUGS on Facebook, Twitter, and Instagram