A Property Manager's Guide To: Professional Window Cleaning
As a manager to one or multiple properties, your to-do list is continuously expanding and seems never ending (with the nature of property management, that might just be the case). To create order out of the chaos, it's a good idea to schedule major cleaning and maintenance projects ahead of time and with a professional and trusted company. This way, you'll be able to keep a better handle on your tenants' needs and your day-to-day requirements while keeping the property running as intended.
One of these projects, is window cleanings for the entirety of your property. This major task should be completed at least once a year or, depending on the surrounding foliage and weather patterns, bi-annually. Now, most properties, especially apartment complexes, have a small maintenance/grounds team on-hand to complete regular necessary tasks during operational hours. As tempting as it is to assign window washing to your team of handymen to save a few dollars, it wouldn't be wise. For one thing, your onsite crew will be unable to complete their daily responsibilities or deal with unexpected issues, if instead, they're busying cleaning hundreds of windows. It is also unlikely that your team has the training necessary to clean windows properly and safely. But beyond the safety of your employees and saving you valuable time, why should you hire a professional window cleaning service?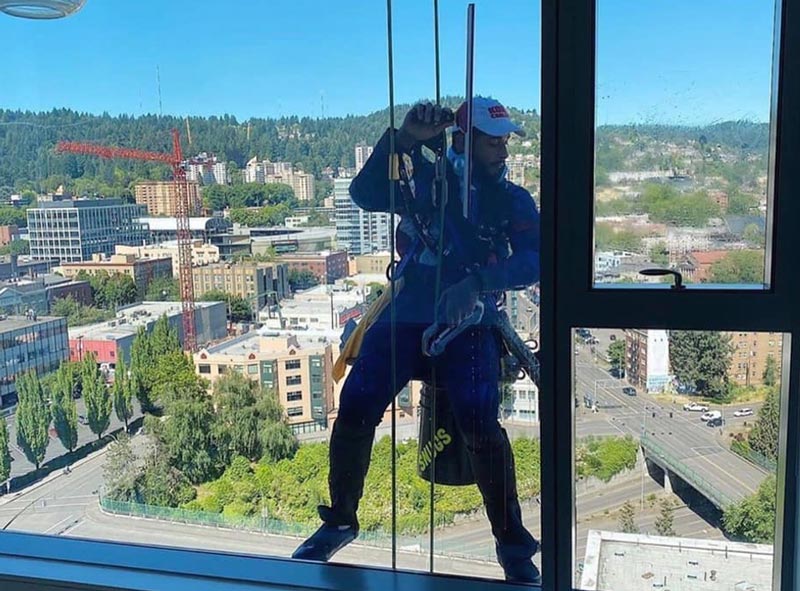 Extend The Lifespan Of Your Windows
Scheduling an annual cleaning of your property's windows can have many benefits, including but not limited to, extending the lifespan of your windows. When cleaned properly, corrosive contaminants like acid rain, hard water spots and oxidation – as well as general debris – are removed from the window. This helps protect the panes from scratches and pitting due to build-up which can eventually result in cracks in the glass and seals. When windows are in working condition, they create a weather-tight barrier between your space and the outside world. This means greater efficiency when heating or cooling a space and less moisture entering the building. But this all changes if your window panes are damaged or the seal has begun to disintegrate, resulting in that weatherproof protection being destroyed.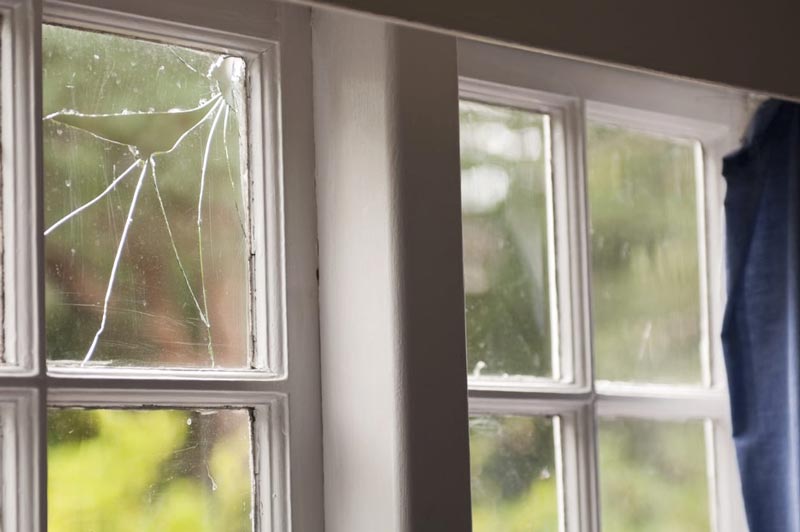 Why Appearances Matter
Clean, clear, unblemished windows help to improve your property's curb appeal meaning more rental applications coming in and fewer vacancies. Current tenants will appreciate being able to look outside without having to squint through a layer of fingerprints, smudges, dirt and who knows what else. They won't be stuck wiping the same section of glass with Windex and a rag from the inside, to no avail, while wondering if their landlord could care less. With professionally cleaned windows, you show your current residents that you're invested in them all while making better impressions for potential renters viewing the property. These windows lead to someone's future home, make sure their view is crystal clear. And with your spotless windows, all that warm, natural light will flood in – which according to every reality tv realtor out there, is a major selling point.
The Benefits Of A Professional Cleaning Service
As mentioned previously, when it comes to window washing, asking your on-site team to take care of things, isn't feasible or fair to your employees. Instead, the easiest solution is to hire a trusted professional window cleaning company, like Snugs Services, to take care of such a large-scale task. Cleaning windows, especially in hard-to-reach places can be very dangerous for the untrained individual. Regardless of whether you're scaling up a ladder or down the side of a high-rise, personal safety is no joke and should not be taken lightly, especially since it is your responsibility as property manager to ensure your employees' wellbeing.  So instead of taking unnecessary risks, allow the professionals to take care of it.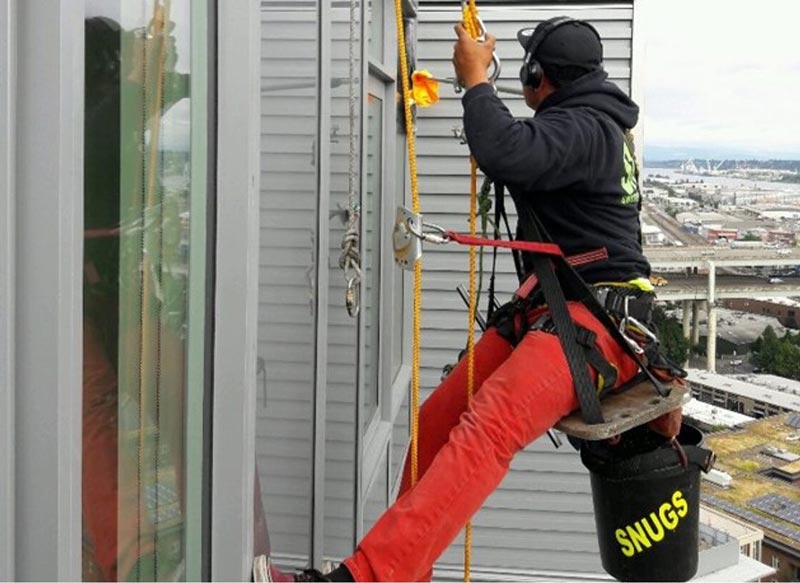 At Snugs, we've been cleaning commercial and residential windows of all shapes, sizes and at any height, for over a decade. Our window cleaning technicians are some of the most talented in the region, and have the skills and know-how to properly clean windows, no matter where they are. With our vast knowledge and experience, the job will be done in no time and to a higher caliber than any DIY project would leave you with. From penthouses to multi-family buildings, our exceptionally trained team has the correct tools, quality products and skills needed to restore your windows to their former glory. Call Snugs Services today to schedule your window cleaning service for the best clean possible, and don't forget to check another thing off your property manager to-do list!
Snugs Pro Wash, Inc, dba SNUGS Services, has been providing high quality Pressure Washing Services in Portland, OR since 1995. Started as a residential pressure washing and roof cleaning service, SNUGS is now one of the leading exterior cleaning companies in the Northwest. From our humble beginnings as a man with a truck and a trailer we have grown to become a multi-million dollar company serving corporate customers, name brands, and mom and pop companies alike.
Follow SNUGS on Facebook, Twitter, and Instagram