The Ultimate Guide to Summer Patio Cleaning and Maintenance
After a long winter and temperamental spring season, summer is finally approaching. As the seasons change once again, it's time to prepare your home's outdoor spaces for some summer fun in the sun. If you're planning to make memories with loved ones during this balmy time of year, one area that deserves your attention is the patio. Serving as a hub for get-togethers, barbecues, and quiet moments basking in the afternoon glow, your patio requires proper cleaning and regular maintenance. Not only will this enhance its appearance, but it will also improve safety and prolong its lifespan. In this ultimate guide to summer patio cleaning and maintenance, we'll explore the best ways to ensure your property's outdoor spaces are safe and inviting for you and your loved ones. However, it's important to note that not all tasks are created equal. While some jobs can easily be tackled by a determined homeowner, other ventures are better left to the professionals. To discover how to get your patio sparkling and ready for the summer festivities, continue reading!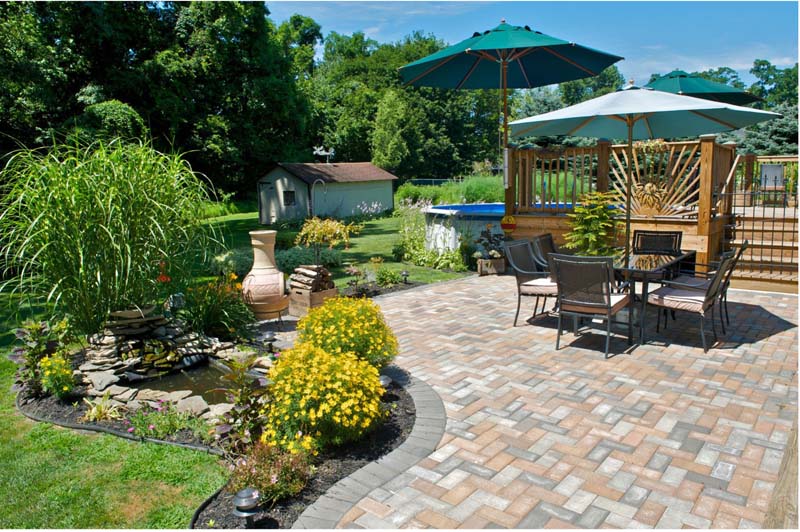 DIY Cleaning and Maintenance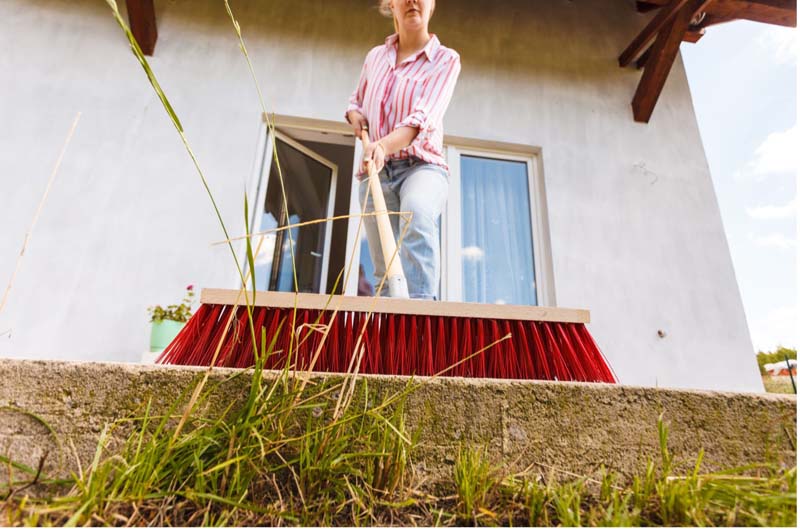 Before you can fully enjoy your patio this summer, start the season with a clean slate. No one wants to run barefoot across mystery stains or moss-slicked pavers. By starting fresh, you'll make your life much easier throughout these warmer months. Stone patio and paver maintenance is an essential part of patio care. Depending on the age of your patio and the last time it was thoroughly cleaned and sealed, some simple DIY patio cleaning may be the only fix needed. If, at first glance, your patio appears to be fairly spotless and has a professional sealant applied within the past couple of years – you're in luck! For this do-it-yourself task, you will need a few essential tools, including a garden hose with a spray nozzle, a stiff broom or brush (avoid anything with metal bristles), a bucket, protective gloves, and a mild detergent.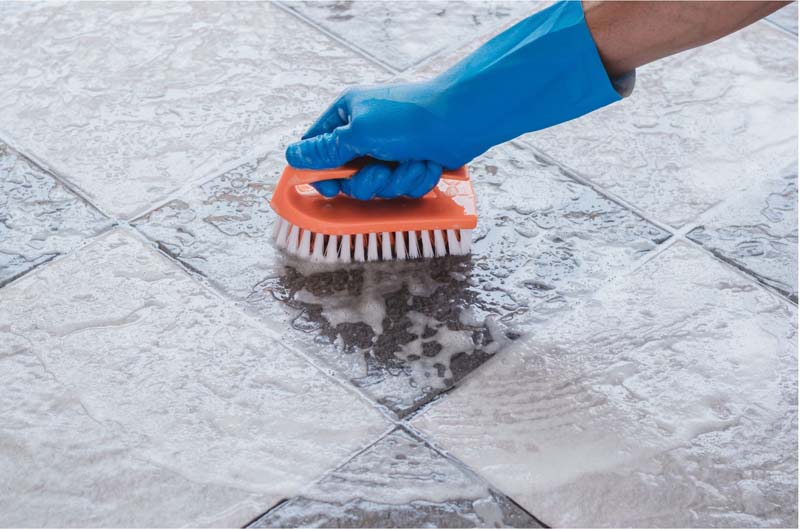 To start your DIY summer patio or pavers cleaning, sweep away any loose dirt and debris from the patio's surface, including leaves, twigs, and dust. This task should be completed frequently, regardless of whether you intend to clean any further. Doing so can significantly increase your patio's longevity. Next, use a mild detergent solution (you can use a concrete cleaner or opt for a simple dish soap and water mix) and a soft-bristled scrub brush to gently clean the area. Removing patches of mold, moss, and weed growth will require some extra elbow grease, but be careful not to damage the stone's surface. For stubborn stains, you can try using a white vinegar and water solution, but be cautious as vinegar's acidic nature can accelerate the erosion process of concrete if left on its surface. Once you have thoroughly washed your patio (especially if using an acidic cleaner), allow it to air dry completely. After it's dry, inspect the area for any damages like loose pavers, cracked stone, or other issues. If you notice severe damage, it's time to contact a general contractor or head to the nearest garden center for repair supplies. Taking care of small issues as they arise is crucial for maintaining a top-tier patio for as long as you live on that property.
Beyond the Patio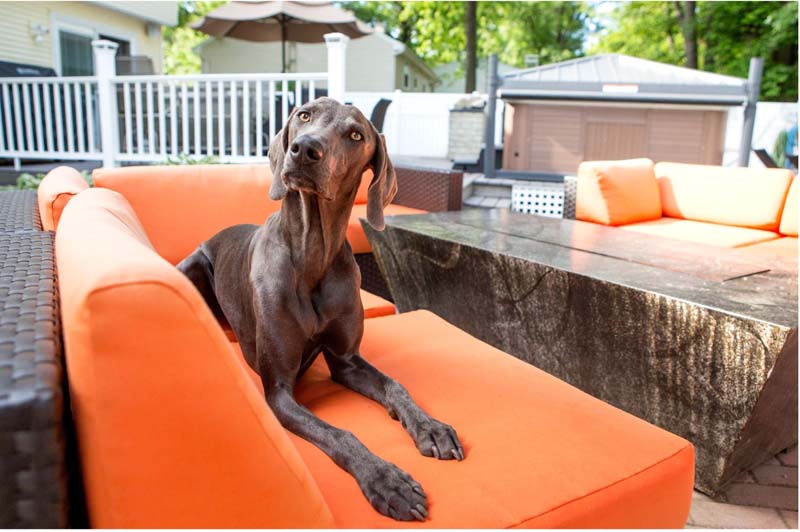 Once you've tackled some cleaning and maintenance tasks for your patio, it's time to shift your focus to other outdoor tasks that go beyond the patio but will help maintain your entire outdoor space. First and foremost, if your patio is adorned with beautiful water features, comfy chaise lounges, and charming wicker end tables, you probably want to keep these items intact for as long as possible. Regularly washing your patio's fabric elements – including chair cushions, throw pillows, drapery, and rugs – will not only remove substances like dust, mildew, dirt, and animal droppings but also extend the lifespan of your patio décor. If you have metal items on your patio, be sure to move them regularly and check for rust staining.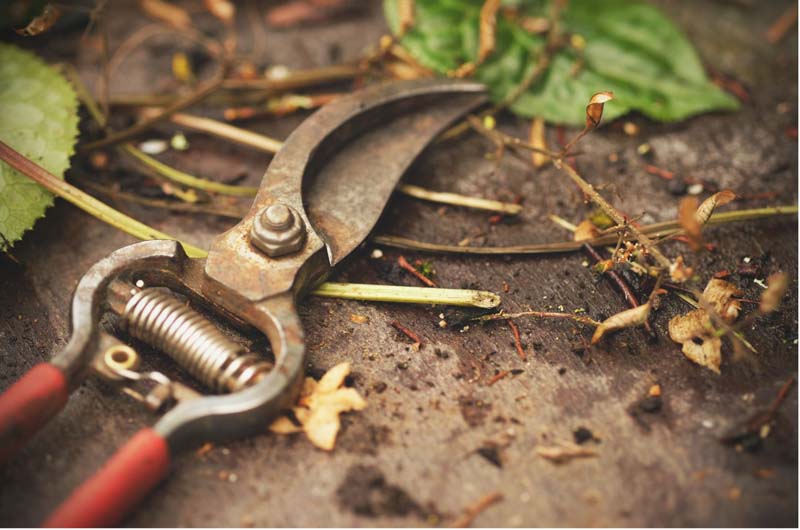 Additionally, you will also find that patio areas are easier to maintain when the surrounding landscaping and vegetation is well taken care of. Foliage that is allowed to cover stone or concrete for a prolonged period will eventually stain the pavers. Not to mention, overgrown plants encroaching on the patio pose a safety risk, especially if you have little ones around, and can attract pests and critters. By removing potential habitats for vermin, especially as they creep closer to your home's foundation, you'll significantly reduce the number of new pests showing up at your door.
Professional Patio Cleaning, Stain Removal, and Sealing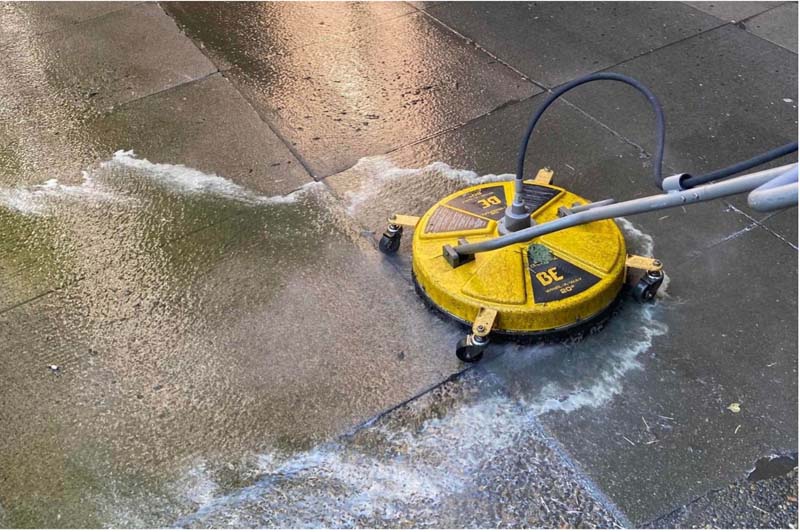 While homeowners can tackle many patio cleaning and maintenance tasks on their own, there are situations where professional assistance can make a world of difference. When it comes to professional patio cleaning, stain removal, and sealing, there are numerous advantages to consider. Firstly, not many people have the time or energy to clean an additional space after working a full day and managing the rest of the property. By entrusting your patio to the professionals, not only will you save time and spare your back from sweat-inducing labor, but you'll be left with a patio that looks almost as good as the day it was installed. These experts specialize in concrete stain removal, deep cleaning processes, masonry sealant, and more! With their experience, skill, training, and custom-designed equipment, the pros can handle even the toughest cleaning and stain removal jobs. While it is not recommended for average homeowners to pressure wash their patio due to a high margin for error, these highly trained technicians have the knowledge and training necessary to remove deep-seated dirt, grime, and stubborn stains without causing damage. By finishing the professional patio cleaning services with an effective, professional-grade sealant, you ensure long-term protection from the elements for the next three to five years. Achieving remarkable results and enjoying a beautifully rejuvenated patio this summer season is possible without having to lift a finger. All you have to do is make the call!
Need a team of experienced and trustworthy professionals to help you with your summer patio cleaning and maintenance? Then give Snugs Services a call today! Our highly-trained and dedicated technicians have been assisting residential, commercial and industrial property owners in the Pacific Northwest for
over two decades! Contact us now to get started or visit our website for your free project quote.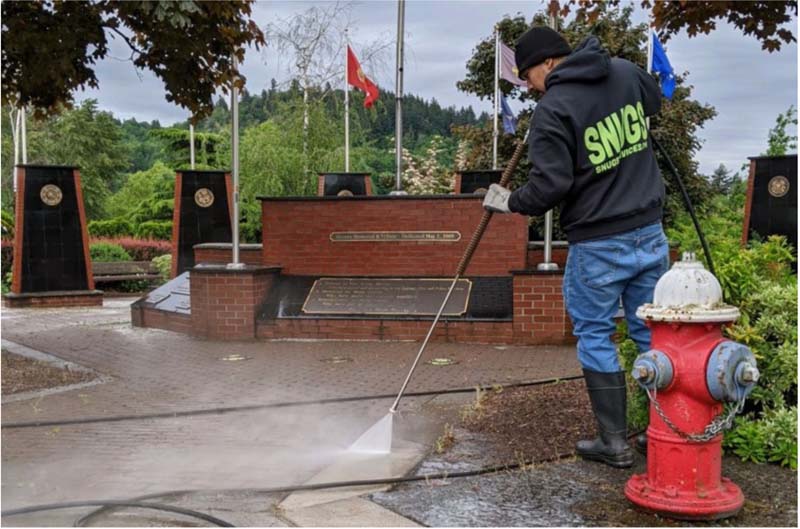 Snugs Pro Wash, Inc, dba SNUGS Services, has been providing high quality Pressure Washing Services in Portland, OR since 1995. Started as a residential pressure washing and roof cleaning service, SNUGS is now one of the leading exterior cleaning companies in the Northwest. From our humble beginnings as a man with a truck and a trailer we have grown to become a multi-million dollar company serving corporate customers, name brands, and mom and pop companies alike.