Maintaining Your Vacant Commercial Property
With the pandemic behind us and the possibility of a recession on the horizon, keeping commercial buildings occupied has become a daily struggle for property owners. With business and property owners across the country facing another time of uncertainty, more storefronts, office buildings, industrial complexes and so on are sitting empty every day. However, just because some companies are shuttering their doors (either physically or virtually) this doesn't mean that new businesses won't be looking to fill those spaces. So, what are some steps you can take towards maintaining your vacant commercial property? To help improve occupancy rates, remain in compliance with city building codes, and maintain structural integrity as well as property values, keep reading.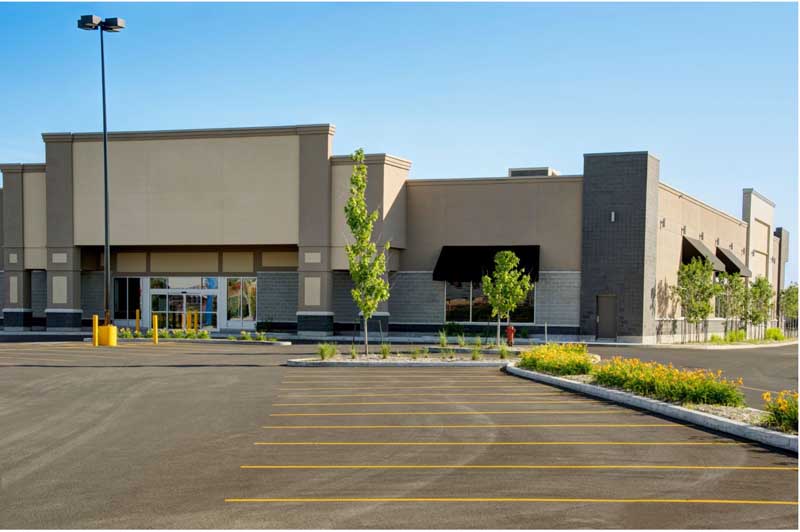 Exterior Building Maintenance
At the risk of sounding like a home improvement show from the early 2000s, it needs to be pointed out that "it's all about curb appeal". Just because your property is vacant, doesn't mean you can abandoned necessary external maintenance tasks. In fact, it can be argued that a clean, professional exterior is just as crucial to successfully operating an active business as it is to a currently empty commercial building. The worse for wear your property appears, the less likely it is that your inbox will fill with eager tenants looking to rent or buy. When a building has needed repairs and damages that are visible to potential tenants, it can significantly reduce your property value as well as general appeal. To prevent your already empty commercial space from sitting vacant indefinitely, there are several steps you can take towards maintaining the exterior of your vacant property.
General Landscaping/Snow Removal: Even though the building is empty, and (ideally) the parking lot is unoccupied, your buildings landscaping still needs to be managed. And come winter, a snow and ice management plan needs to be put in place – at least a simple one – to avoid any legal issues or code violations.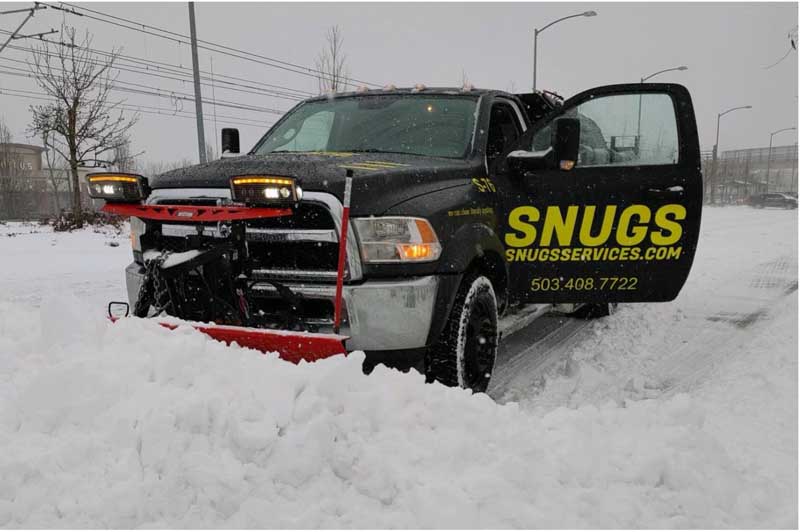 Debris Removal: Don't allow your vacant property to become the new local dump. Leaving debris and trash strewn across the property will drastically lower your property's value as well as encourage others in the area to dump their trash there as well. Garbage being left on your property also sends the message that said property is rarely (if at all) monitored and therefore makes for the perfect location for unsavory activities.
Graffiti Removal: In the same vein as debris removal, leaving graffiti on the exterior walls of your vacant property lets others know that your building is the perfect canvas to deface. Avoid poor community perceptions and encouraging destruction of your property by having graffiti removed as soon as you notice it.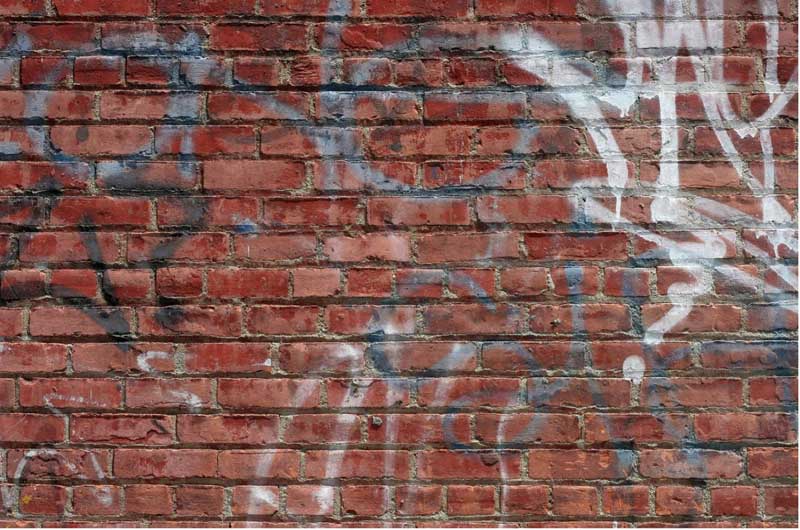 Pressure Washing: Pressure washing is a must for any commercial property (whether operational or not) when it comes to keeping your hardscapes looking like new. Increase your chances of filling your empty property by having all hard surfaces pressure washed at least once a year if not twice.
Clean/Repair Gutters: Just because the action inside has ceased that doesn't mean that Mother Nature is taking any breaks. Ensure the gutters on your vacant building are cleaned at least once every six months to avoid any water damage from occurring. By having the professionals take care of it, they can keep their eyes peeled for rust and any other forms of damage and fix said issues on the spot before they can escalate.
Check The Roof: Due to their relatively flat nature (typically), commercial building roofs should be checked after every storm for damage. They should also be professionally cleaned every six months to stave off any kind of wear and tear and prevent a costly disaster from occurring (like your roof caving in due to structural damage that has gone unchecked for too long).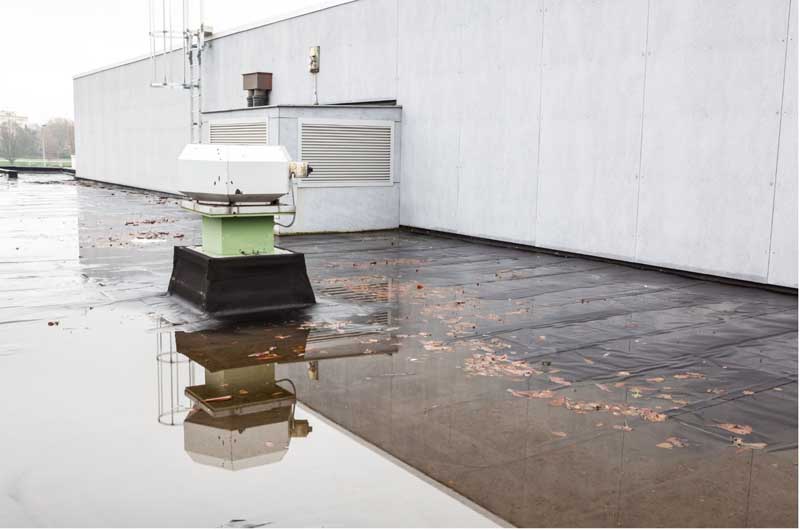 Interior Building Maintenance
In addition to actions that can be taken to keep the exterior of your vacant property looking professional and functional, there are items that should be taken care of inside the building. From increasing safety, to crime deterrence, and preventing property damage, there are plenty of good reasons to continue managing the interior of your commercial property – even after it's vacated. Too often when you witness a business close its doors, the premises are partially cleared out and everything else is left to gather dust. Cupping your hands up against the window, you can see broken store displays, hanging wires and debris littered across the dirty floor. If you are a potential business owner looking for a new space to expand into, this sight would be justification enough for most to look elsewhere. Not only does leaving the interior of your vacant property in disarray become an eyesore but can also lead to unexpected disaster and expenses. However, by taking a few simple steps you can avoid such headaches in the future.
HVAC Annual Maintenance: It's always a good idea to keep your heat on at a low temperature, regardless of whether there is anyone occupying the space (especially in the Pacific Northwest), in order to avoid issues with mildew, mold and water damage. However, this also means that annual HVAC maintenance needs to occur in order to prevent any unnecessary strain on your cooling and heating system and mitigate any related fire risks.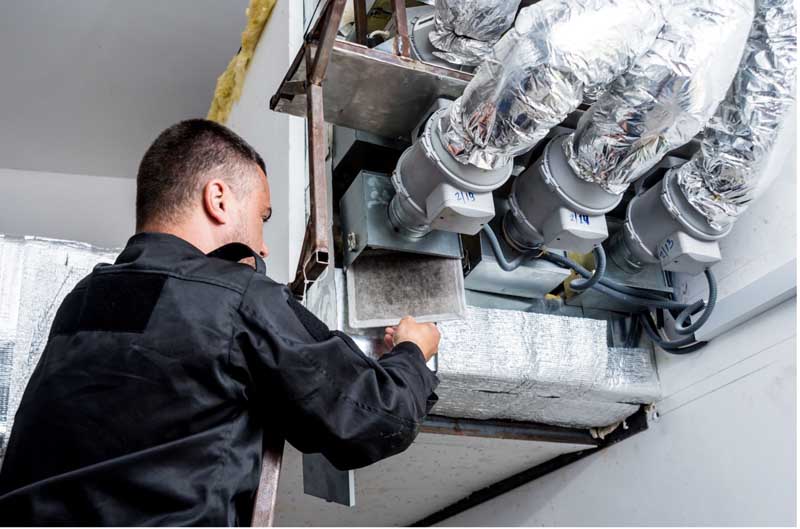 Remove All Hazardous Material From The Property: This may seem like a no brainer, but when a commercial property has been vacated, be sure to remove all hazardous materials from the premises. By leaving combustible or flammable supplies onsite (like certain high-grade cleaning chemicals) you drastically increase your chances of a random fire breaking out inside your vacant building. Caustic chemicals are also great at eroding things if, say, a bottle gets tipped over and slowly begins to leak and eat away at your pristine floor.
Check Smoke Detectors/Sprinkler Systems: Following the theme of avoiding fire risks, you'll want to ensure that your smoke detectors and/or sprinkler systems are fully functional and working as intended. This way, incase an issue does occur like a clogged HVAC filter causing a small fire to start in the rafters in the building, it's dealt with promptly. Though a fire breaking out is always going to be the worst-case scenario, you can lessen the amount of extensive damage that may have occurred if left to burn unchecked. Not to mention, you could be looking at a legal nightmare if your property is close to other structures and the fire jumps from your building to another's, simply because the fire department wasn't notified in a timely manner due to a busted fire detection system.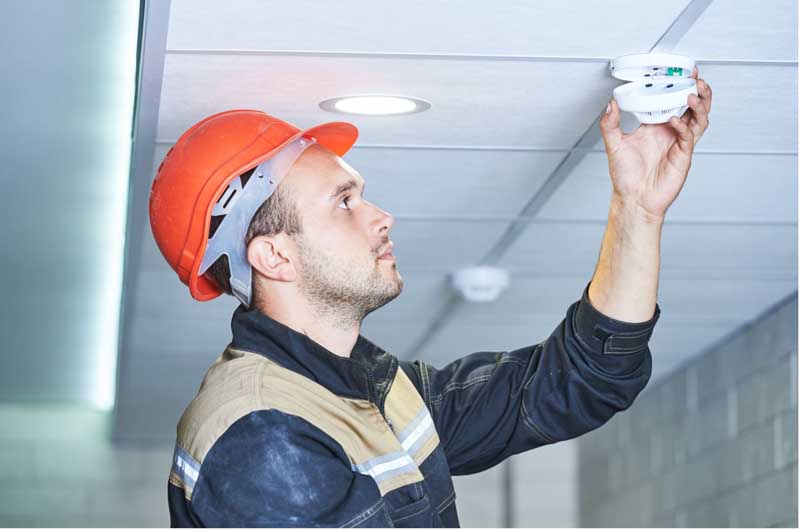 Install A Thorough Security System: Another step to take that may seem obvious, but if overlooked could have dastardly consequences, is to ensure you have a working and thorough security system in place. Keeping your property clean and visibly secure is the best solution for preventing criminal activity from occurring on the premise. Of course, if there is an attempted break-in, you (as well as law enforcement) will be notified immediately. That way there won't be any nasty surprises waiting for you during your next property walk-through (like several squatters making the place nice and homey).
Allow The Pros To Manage Things
Have multiple commercial properties to manage or simply don't have the time or manpower required to maintain your vacant property? Then it's time to contact Snugs Services for professional, prompt and quality assistance in managing your empty commercial properties. We've been providing excellent quality work in multiple fields from power washing, window cleanings, snow and ice management and gutter installations, all over the Portland region for years now. For unmatched customer service and a quality of work that will exceed your expectations, contact Snugs today or visit our website for your free project quote!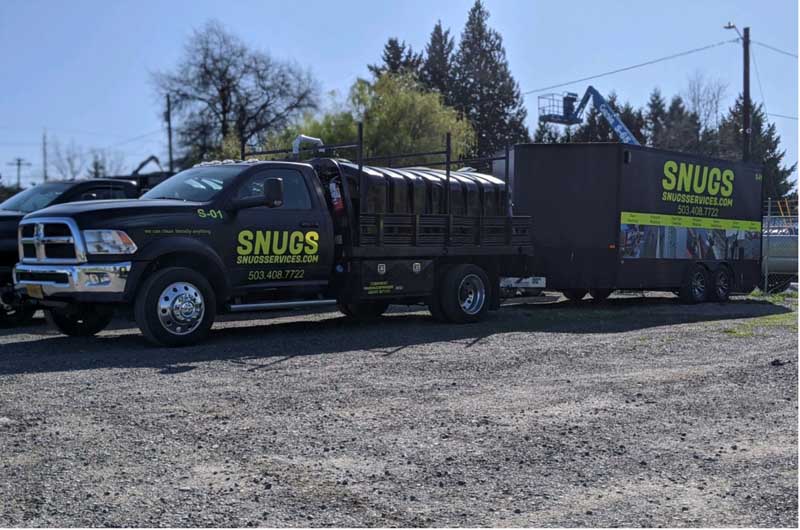 Snugs Pro Wash, Inc, dba SNUGS Services, has been providing high quality Pressure Washing Services in Portland, OR since 1995. Started as a residential pressure washing and roof cleaning service, SNUGS is now one of the leading exterior cleaning companies in the Northwest. From our humble beginnings as a man with a truck and a trailer we have grown to become a multi-million dollar company serving corporate customers, name brands, and mom and pop companies alike.
Follow SNUGS on Facebook, Twitter, and Instagram