Removing Graffiti on Painted Surfaces
It's early morning, the streets are relatively quiet as you pull into the parking lot of your small business, only to notice a splash of bright spray-paint marring the beautiful red painted exterior of your building. Your heart drops, it wasn't there the night before and it certainly can't stay… Your customers will start to arrive soon and you can only imagine what they will think. Is it safe here? Can I leave my car unattended while I shop? Though graffiti has been around forever, it doesn't make it any less of a nascence.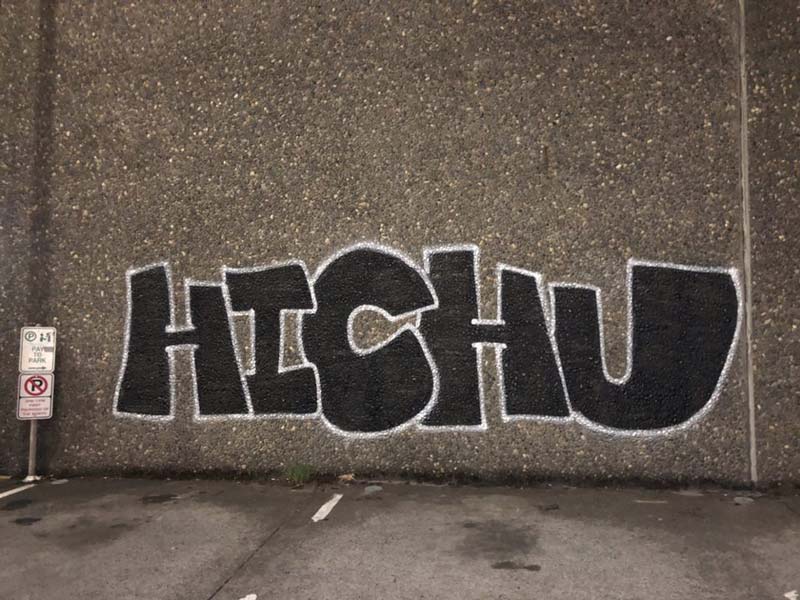 In recent years, graffiti has become quite prevalent, especially in more populated areas. Vandalism of any kind can be frustrating and disheartening as a business or home owner, but graffiti can be the most exasperating form of destruction due to how common an occurrence it is. Unfortunately, graffiti can cause the premises of your space look unkept and even unwelcoming. Chasing off potential customers isn't usually the goal of most businesses. So what do you do?
Move Quick
The first step of removing graffiti is to move quickly. The longer the spray-paint is allowed to stay on a painted surface, the more difficult it will be to remove. And as mentioned earlier, the graffiti will affect the overall curb appeal of your building and could have a direct effect on business. So don't spend too much time mumbling under your breath about "people with nothing better to do" and instead take action.
Different Options For Different Surfaces
As an everyday person, it can be difficult to know how to proceed in the process of removing graffiti. This is the benefit of hiring professionals to quickly take care of the vandalism. Depending on the type of surface the graffiti has been applied to (in this case, a painted) there are a few different options available.
Chemical Removers: A complicated but effective method to removing graffiti. When the right chemicals are selected, they can make easy work of the removal process. However, using the wrong type of chemical can do more damage than good. You must also check with your city regulations on how to properly clean and dispose of the chemical wash off.
Pressure Washing: The most common form of graffiti removal. A physically demanding process that requires the right machinery as well as decent water pressure and a source of power to run it (usually gasoline).
Steaming: A more eco-friendly option for removing graffiti from painted surfaces. It may be difficult to obtain the necessary equipment.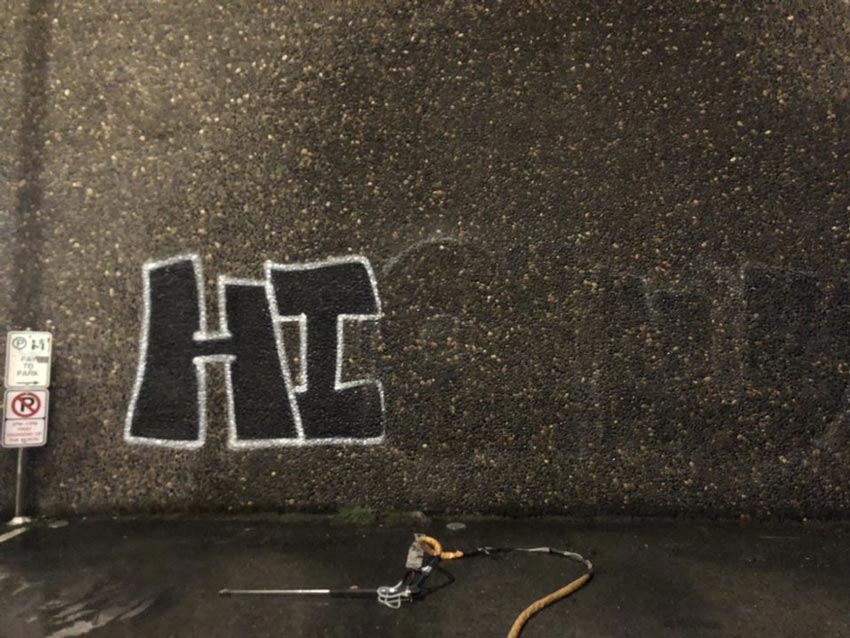 Why Hire A Pro
While there is a plethora of how-to videos and tutorials floating around on the internet on how to remove graffiti by yourself, there are serious benefits to hiring a trained professional to take care of the task.
Protect Your Paint: While you may be attempting to remove one layer of paint on your walls, you don't necessarily want to destroy what is underneath. Allow experienced individuals who know exactly how to safely remove graffiti without damaging the paint underneath take care of the task.
Timely: The pros know how to work quick and will have your building looking good as new in no time, helping things get back to normal quickly.
Cost Saving: By hiring professionals, you won't waste valuable time and money attempting to figure out which methods, chemicals, and tools you need to clean up the vandalism properly. Not only that, you can rest easy know that there won't be damage you have to repair after the fact.
Get The Job Done Right: Hiring a professional graffiti removal service ensures that the task is done correctly the first time around. This takes the guesswork and potential mistakes out of removal. Not to mention the fact that proper clean up will also be taken care of.
Removing graffiti from painted surfaces can be quickly and efficiently dealt by hiring local professionals like Snugs Services. We will determine which method of removal will work best for your situation, bring the necessary tools and take care of the clean-up afterwards. We can also provide options to protect the surfaces of your building to make future removals much easier. Don't waste your precious time, give us a call now!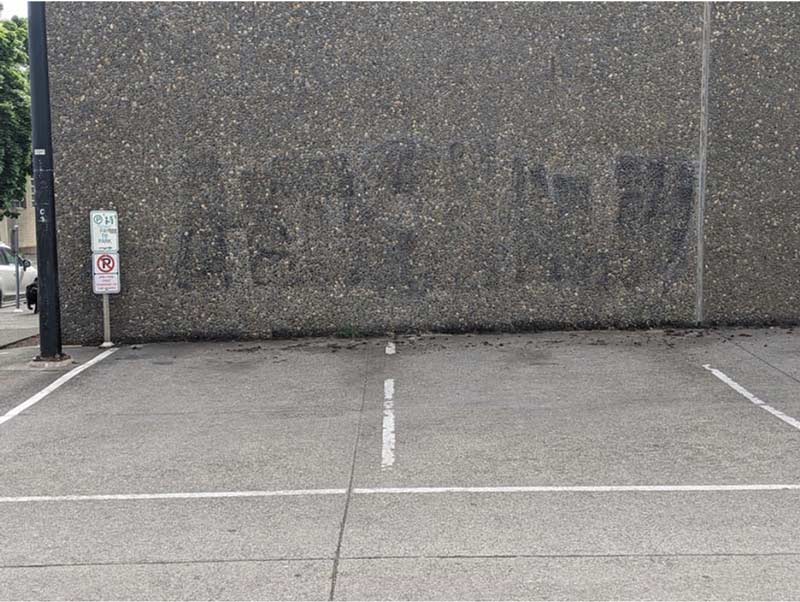 Snugs Pro Wash, Inc, dba SNUGS Services, has been providing high quality Pressure Washing Services in Portland, OR since 1995. Started as a residential pressure washing and roof cleaning service, SNUGS is now one of the leading exterior cleaning companies in the Northwest. From our humble beginnings as a man with a truck and a trailer we have grown to become a multi-million dollar company serving corporate customers, name brands, and mom and pop companies alike.
Follow SNUGS on Facebook, Twitter, and Instagram