A Winterization Guide For Property Managers

Autumn has seemingly flown by and with it's departure comes the arrival of winter. While winter does bring many wonderful things with it – holiday festivities, time with family, snowy mornings and evenings curled up under fuzzy blankets – it also brings with it many hardships. Hardships, that if you are a property manager or landlord, you are probably already very aware of. When it comes to a multifamily property or apartment complex, there are steps you can take during these last vestiges of fall, to help sufficiently prepare your property for the rapidly approaching winter months.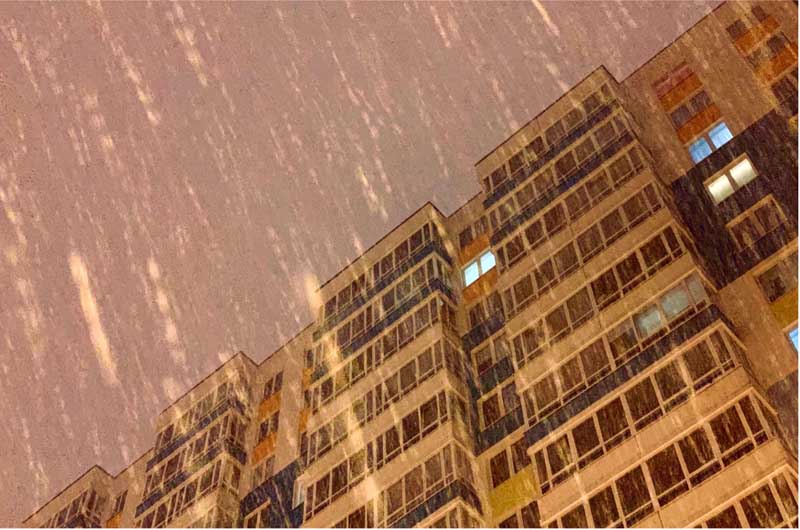 Have A Snow And Ice Management Plan: While this may seem so obvious, it's an insult to even mention it, you'd be amazed by how frequently the need for a thorough snow and ice management plan goes overlooked by property managers and landlords alike. Especially if you live in an area like the Pacific Northwest, where historically our winters have been fairly mild, it may seem like you can get through the season without a plan or snow removal company on contract. However, weather patterns in the Pacific Northwest have been shifting during the past decade, causing high variability and unexpected weather events – such as snow storms – to occur more frequently. In fact, it's predicted that this winter will be

the third La Niña winter in a row

, meaning a continuation of cooler temperatures and higher rates of precipitation.
So, make sure you're prepped for the winter season by completing a thorough snow and ice removal plan, though finding professional help may be difficult. At this point in the season, most

snow removal companies

have all the clients they can handle, and will more than likely be unable to take on another project. However, if you find a company with some availability, you'll probably still be placed on a waiting list, but being somewhere on the list is better than nowhere at all. Also keep in mind that if, when removing snow, you need a part of the property parking lot free of cars in order to dump the plowed snow, be sure to communicate this with tenants ahead of time.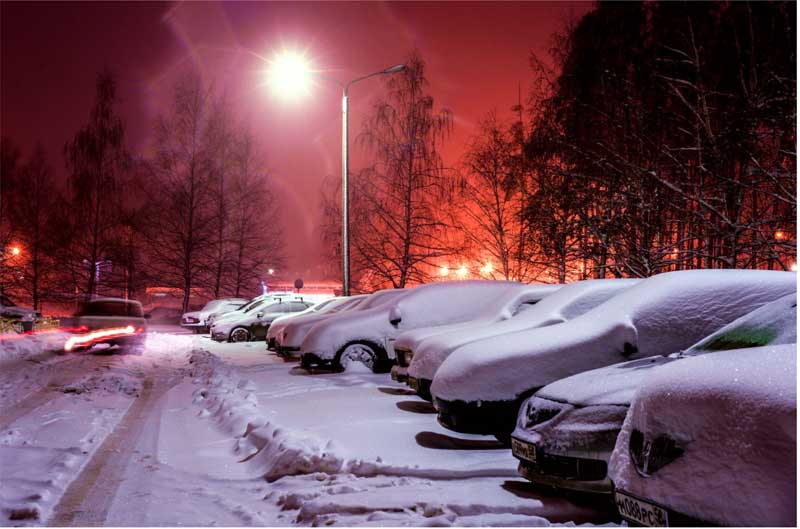 Check Window Seals: An excellent way to keep the cold out and assist your tenants with their heating bill, is to double check property window seals. Seals are often the unsung heroes of windows, keeping moisture, cold air and bacteria outside the home as oppose to inside of it. If you notice cracking in or pealing around window seals, it's time for

some repair and restoration work

.
Clean Out/Repair/Replace Gutters: Having working gutters is crucial, as a property owner, to prevent water damage and the myriad of repairs that come with it. Avoid any springtime catastrophes by having your

gutters cleaned

out and any necessary repairs and replacements made before the cold front hits. Clean gutters mean you're less lightly to deal with ice dames building up over the frigid months as well as gutters pulling away from the side of the building, unable to hold up the weight. By ensuring your gutters are in working order during the winter, come that first torrential of the new year, you can rest easy knowing you won't be getting any angry calls from residents (in regards to the gutters anyways).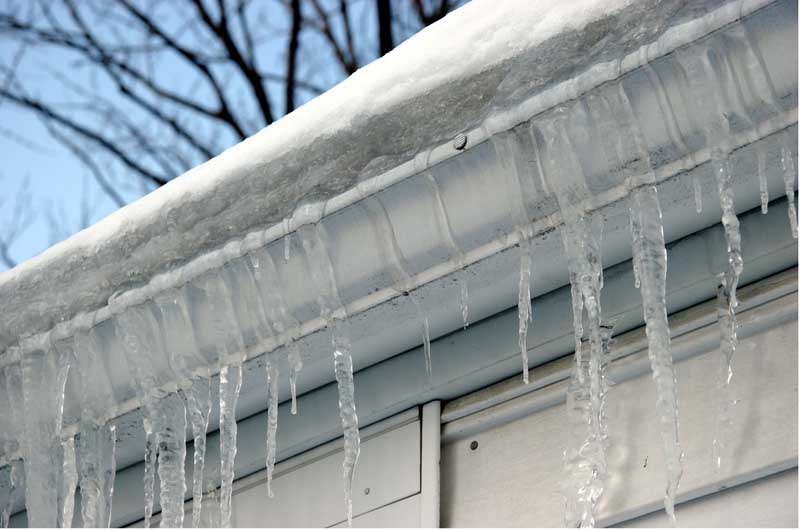 Check Smoke and Carbon Monoxide Detectors: It's a good rule of thumb to test smoke and carbon monoxide detectors every time the seasons change, to ensure your tenants are living in a safe environment. Whether you have your tenants complete this check or your own maintenance crew handle the task, is up to your discretion and how well you trust your residents.
Moss Roof Treatments: Moss blanketing the roofs of your apartment complex or rental property is bad news and should be dealt with immediately. In order to avoid the horrors that dealing with roof moss during the winter can bring – such as compromised shingles, internal water damage, a ruined roof and more – an annual moss treatment needs to be applied. However, clamoring over the rooftops of multi-storied buildings (as most apartments are) can be seriously dangerous work. Go ahead and

call the professionals

to remove any current moss clinging to your property's rooflines, as well as apply treatment to prevent future moss from growing. However, due to the cold temperatures and weather conditions during winter, you may have to schedule a spring follow-up appointment to assure no new growth as appeared.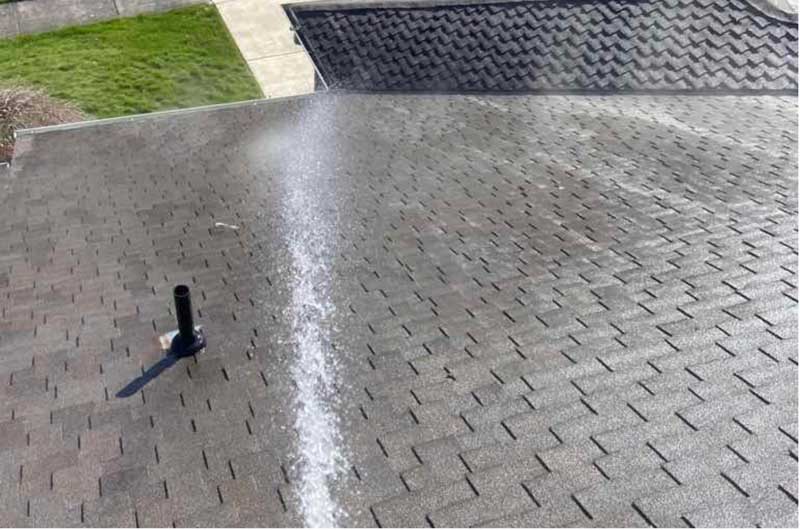 Shut Off Outdoor Water Faucets/Clear Sprinkler Lines: If it hasn't been done already, it's time to turn off any exterior water faucets and clear any automatic sprinkler system lines on the property. By doing this, you dramatically reduce your risk of bursting a pipe and consequently flooding someone's home.
Leaf Removal: Leaves are a natural fall decoration (it's true) but leaving dead leaves to mulch, unattended, over your landscaping all fall and winter could be a major mistake. Clearing way debris such as fallen foliage will keep your lawn healthy while discouraging mold, fungus and mildew from growing in and on the vegetation. Not to mention, the cleaner your landscaping is, the slimmer the chance that vermin and rodents decide your property is their new abode.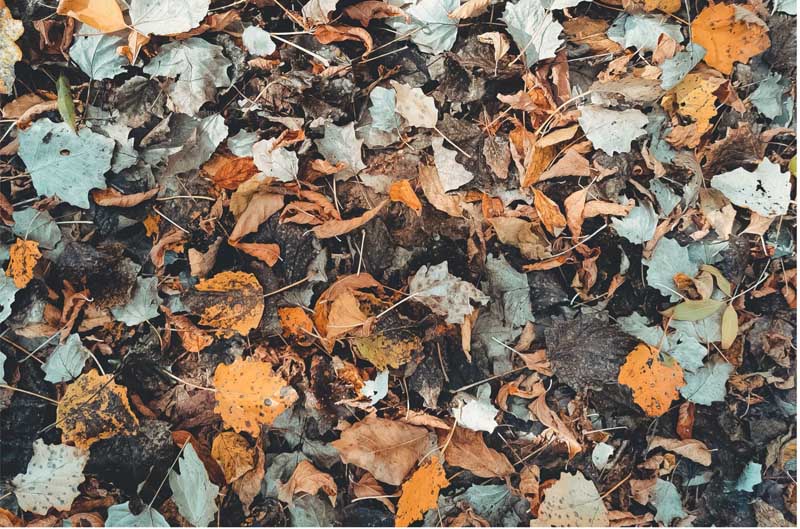 Get Boilers/HVAC Systems Inspected: Ideally, this is done in the fall before the first cold snap occurs in order to prevent disastrous events such as a broken heater during below freezing temperatures outside. However, sometimes life gets in the way and things get overlooked. If you're boiler or HVAC system hasn't been inspected and serviced for the year, it's time to make those appointments, and quick. The last thing you want is to receive an irate phone call in the middle of the night from a tenant whose heater blew and is currently freezing. Avoid the headaches and stay on top of that preventative maintenance.
Have Chimneys Cleaned: One should never gamble with fire hazards, especially when that hazard is potentially the main source of heat in your tenants' homes… Unlike an HVAC system, that when improperly maintained, will eventually cease to work, an ill-maintained chimney and flue can become a ticking timebomb inside someone's house. Prevent catastrophe by having any chimneys on your property or properties

professionally cleaned annually

. By hiring the professionals to get the job done, they'll be able to do a quick inspection of the flue while at work and let you know if a specialist should be called in to deal with any noted issues.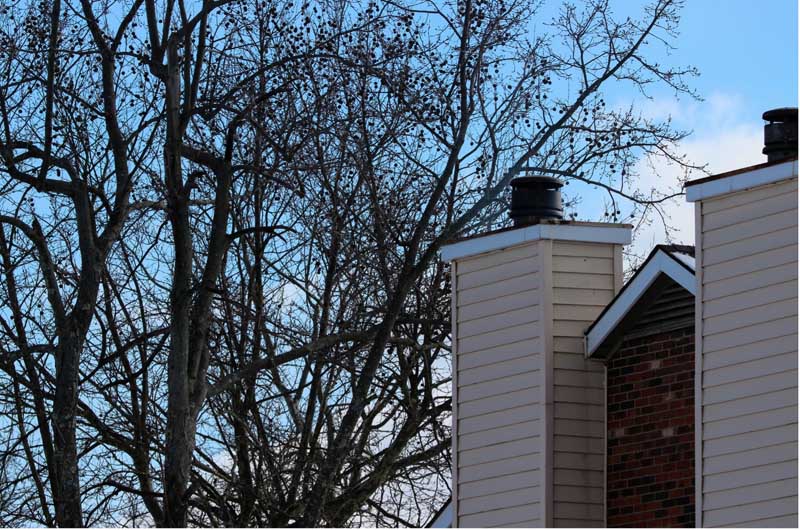 Give Tenants Clear Holiday Décor Guidelines: Lit candles tucked in between the branches of a freshly cut Christmas tree can make for a traditionally festive atmosphere and some lovely pictures… However, a home fire that burns down half the complex, would quickly put a damper on all that holiday cheer. In fact, according to the Federal Emergency Management Agency (FEMA), more than "

one third of home decoration fires are started by candles

" and Christmas itself is the peak day out of the year for candle fires. Ensure your tenants are safe and adhering to housing policy by sending out a reminder (a site wide email or flyer posted on residents' doors are a couple effective options) of seasonal decoration guidelines for all those living on your property. Remind tenants to keep trees away from heat sources, remove trees from the property after a certain date (a brittle brown tree hanging out on someone's porch in March is an eyesore and degrades curb appeal) and to not overload circuits with too many strains of lights. Keep your holidays stress free by clearly communicating with your residents about the holiday decoration guidelines before disaster can strike.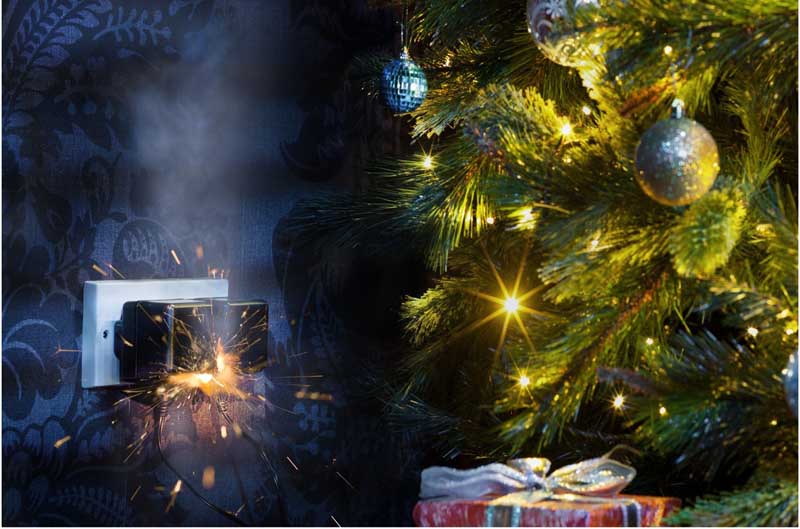 Need a helping hand getting your property ready for the rapidly approaching winter? Snugs Services has been assisting commercial and residential properties with their professional cleaning and maintenance services in the Portland area for years now. From gutter repair, to chimney cleaning, to window resealing and roof moss treatments, Snugs Services is here to help make winterizing your property simple! Reach out today to get started and receive your free project quote!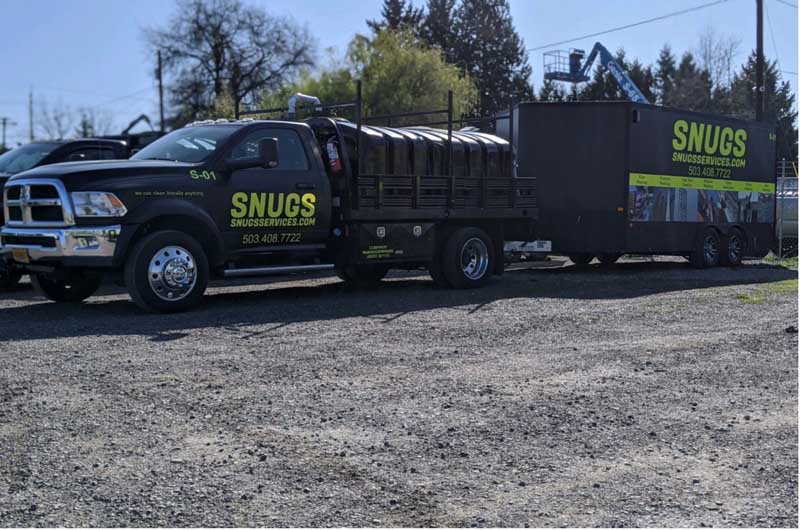 Snugs Pro Wash, Inc, dba SNUGS Services, has been providing high quality Pressure Washing Services in Portland, OR since 1995. Started as a residential pressure washing and roof cleaning service, SNUGS is now one of the leading exterior cleaning companies in the Northwest. From our humble beginnings as a man with a truck and a trailer we have grown to become a multi-million dollar company serving corporate customers, name brands, and mom and pop companies alike.