The Dangers Of Roof Moss in Winter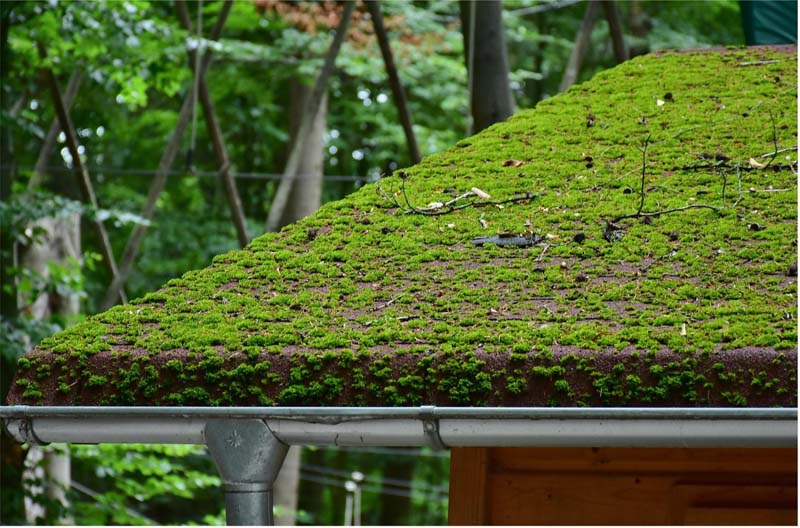 What's fuzzy, green, a bit obnoxious and could be the mascot of the Pacific Northwest? No, it's not Oscar the Grouch but rather the non-vascular flowerless plant, moss. Okay, while the joke might be cringeworthy, the moral of the story stands true. Moss is everywhere in the Pacific Northwest and can be as difficult to get rid of as it is abundant. You might look out your window and observe a patch of moss that is encroaching onto that shady patch of the driveway or beginning to coat the rocks in your landscaping. Moss growing in certain places is great! For example, nothing make's a cottage garden more whimsical than the verdant stuff peaking out of the corners of the cobblestone. Moss also possesses many positive qualities (besides fitting your rustic aesthetic), such as removing extensive amounts of CO2 from our environment as well as harmful toxins and minerals from the soil. But moss also has its drawbacks and doesn't tend to play as well with manmade structures, much like your home's roof.
Many assume that due to the colder weather that the winter season brings, that moss will die out along with other tenacious pesky plants, like crab grass and dandelions. This is, however, not the case. Unlike the weeds scattered across your front lawn, most moss does not die out when the temperature drops but rather goes dormant. When moss goes dormant, it means that the plant will be unable to spread spores until its environment is warmer. However, dormancy does not affect all breeds of moss, some strains of the plant even thrive in the cold weather conditions, and it does not render it harmless either. Due to its lack of a root structure, moss absorbs water through its appendages and holds on to it like a sponge. In our moist, temperate climate, moss can flourish easily, at any time of the year and in unwelcomed areas.
Moss growth on your home's roof is not a sight you want to see and if you do, you'll want to get it taken care of before the seasons change. While moss might not seem that insidious at first, the plant can wreak havoc on your homes structure this winter, if allowed to remain on your roof. As mentioned earlier, moss acts as a sponge, meaning that it's constantly saturated with moisture, resulting in potential water damage to shingles (eating away at the protective coating), your crawl-space insulation and even the home's rafters. Moss also has the tendency to grow in between roof shingles, pushing them apart from one another as temperatures turn frigid, and the moss expands due to freezing. Such an occurrence means immense damage that will bring you holes in your roof, a winter of catching leaks with spare buckets and a springtime roof replacement. Finally, if the other scenarios weren't convincing enough, allowing moss to blanket your roof can result in mold and bacteria growth as well as significant rot occurring. While not particularly harmful to your health, it can significantly reduce the lifespan of your roof. So what can you do if you see moss making cozy on your home's rooftop? Read on to find out more.
Moss Prevention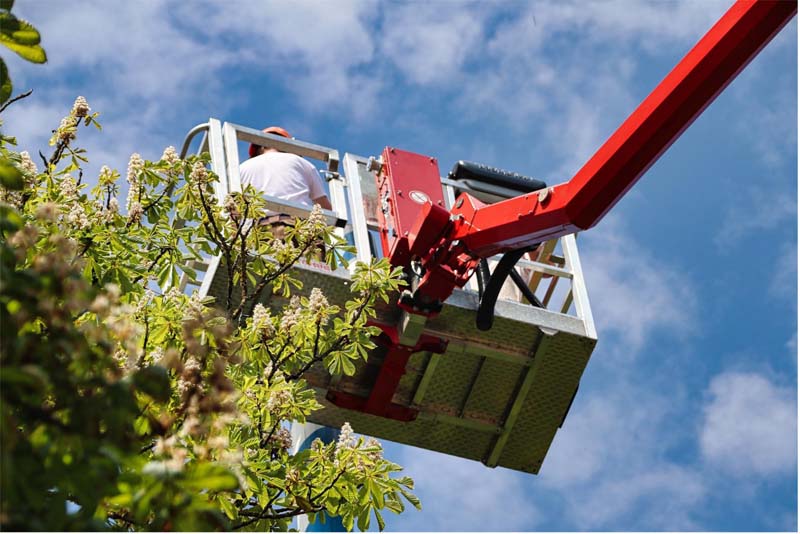 As a homeowner, there are a few things you can stay on top of, that can help prevent roof moss growth. While it's next to impossible to prevent moss spores from spreading, you can make it harder for the spores to establish themselves in undesirable places. Moss particularly loves damp, shaded and slightly chilly environments so ensuring that your roof stays clear of dirt and debris and is consistently exposed to sunlight is key. If you have large trees covering your roofline, it's time to get them trimmed back to expose your roof to the maximum sunlight each day. The overhanging branches surrounding your home can have moss of its own that's spores will have easy access to your roof. Not to mention, the falling leaves, twigs and other plant debris makes for the perfect fertilizer for moss.
Besides having your property's trees trimmed back, you will also want to ensure that your gutters are properly cleaned out, on a regular basis. Not only can a buildup of plant debris act as the perfect mulch for potential roof moss, but clogged gutters can result in high water levels or standing water – which your moss will love. So be sure to get out the ladder at least once (if not twice) a year and give the gutters attention. If that doesn't sound like your idea of fun, it's time to schedule a gutter cleaning service. And while you're on the phone, go ahead and call a trusted roof cleaning service as well to book your routine roof cleaning. This will help maintain your roof's overall health and will keep moss from growing throughout the year.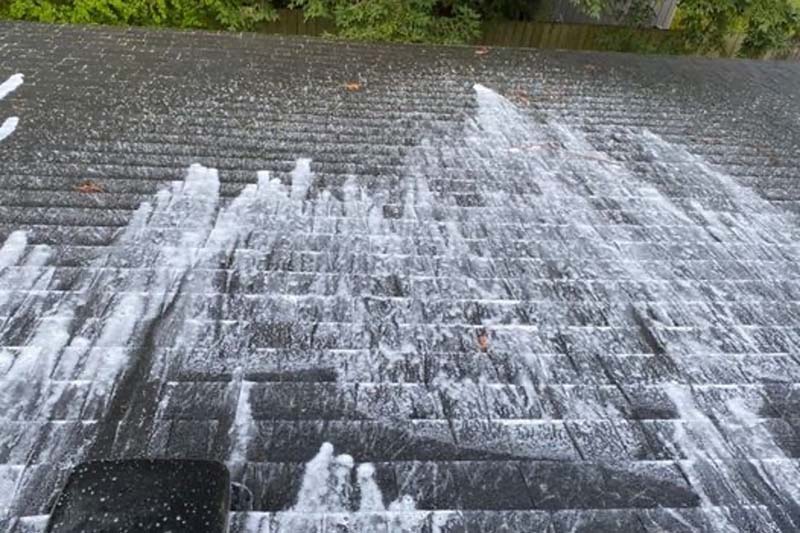 Professional Moss Removal Service
We've covered the harmful qualities of roof moss (especially during the winter) as well as preventative measures you can take as a homeowner but what do you do with the moss that is currently thriving on your roof? A quick search online will render you with all sorts of ill-advised suggestions such as: drag a pressure washer up to your roof and go nuts, hand-scrape the growth (I'll pass, thank you very much), pour a bleach solution over the moss, apply a powdered laundry detergent and so on. The issue with most of these solutions is that they aren't really solutions at all. Pressure washing your roof can be dangerous – getting the equipment and yourself up onto the top of your home is quite the risky venture – and can result in devastating damage if you don't know what you're doing. Hand-scraping moss is only a temporary fix to the problem and just sounds like an awful time if you ask me… As for bleach and detergent, these DIY fixes can damage the protective coating of your shingles and pose a risk to the environment.
With the potential for tumbles off ladders or roofs, irreversible damage, and environmental strain, it's best to leave roof moss removal to the professionals. At Snugs Services, regardless of whether your roof is metal, slate, tile, cedar shake or composition, we can take care of your roof moss issue. Our exceptionally well-trained crew members have the knowledge and skills necessary to safely and efficiently remove your roof moss without resulting in damage. Once your roof is clear of moss, we will ensure your gutters are clean, any moss debris is cleaned up and (if your roof type allows for it) we will apply a preventative moss control powder to stop future growth in its tracks. So, ensure your home is ready for winter by scheduling your roof moss removal with Snugs Services today!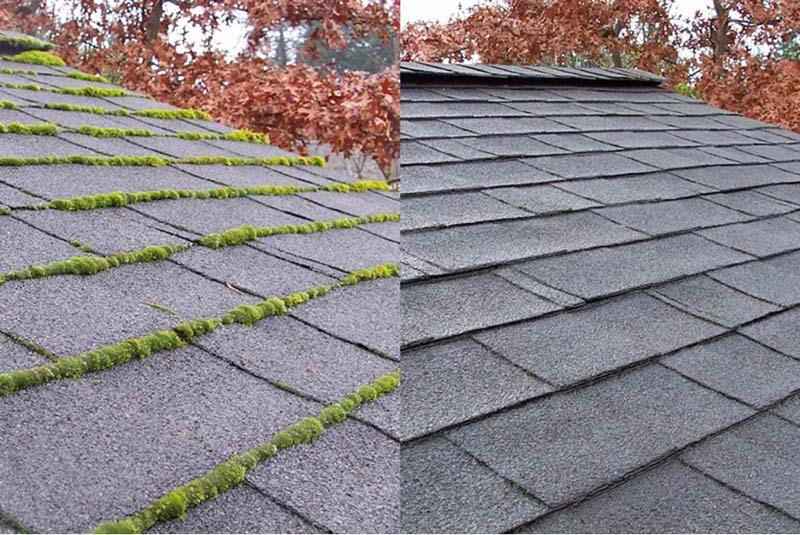 Snugs Pro Wash, Inc, dba SNUGS Services, has been providing high quality Pressure Washing Services in Portland, OR since 1995. Started as a residential pressure washing and roof cleaning service, SNUGS is now one of the leading exterior cleaning companies in the Northwest. From our humble beginnings as a man with a truck and a trailer we have grown to become a multi-million dollar company serving corporate customers, name brands, and mom and pop companies alike.