4 Benefits of Hiring a Professional Snow Plowing Service
Anyone who has lived in Portland for a while knows that the city is never really prepared for snow hitting the valley floor. However, shutting down is not an option for a lot of businesses and residential areas. When the snow falls, you have a couple options; you can grab your shovel and get to it, or you can call the professionals.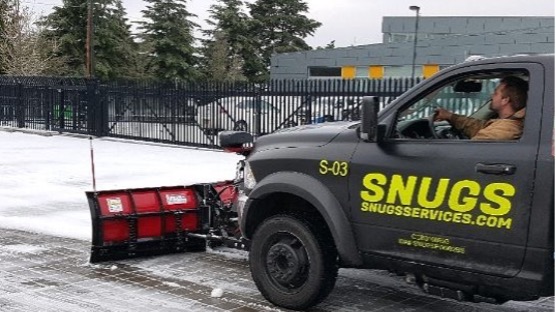 Here are 4 reasons you may want to outsource snow removal.
Time
Shoveling your driveway after a good snowfall can take hours, hours which could be better spent on other things. If shoveling a driveway can take that long, imagine shoveling an entire parking lot! A professional plowing service can clear your driveway or parking lot in a fraction of the time it would take you to shovel it.
When shoveling, you need to pile up your snow somewhere on your property for it to be out of the way to melt. With a professional plowing service, you can choose to pile it somewhere out of the way, or you even have the option to have the snow completely removed from your property with front loaders, skid steers and dump trucks. This will save you time and space so you don't have to wait for the snow to melt.
Professionals will also apply de-icer after plowing. This is a huge benefit as it will remove any ice that can't be plowed or shoveled, and it will decrease the amount of future work needed to remove more snow in the future. De-Icer makes it harder for ice and snow to bond with pavement, meaning less plowing and shoveling in the future!
High Quality Results
Most of us are busy people with multiple responsibilities. Adding the responsibility of snow removal to your plate will leave you pressed for time. Personally, I find that when I am rushed, I don't do as good of a job as I could. Hiring the pros will ensure that not only will the job get done, but it will get done right, leaving you time to get your responsibilities done right.
Professional plowing services have the expertise to get you the results you're looking for. Here at Snugs, we've been removing snow from residential and commercial locations for over 10 years and have the knowledge and experience to do the job efficiently and effectively. Our plowing services will help protect your property, tenants, and patrons by making your property safer to visit.
Proper Equipment
The Pacific Northwest isn't really known for getting a lot of snowfall, and it's generally not worth buying expensive plows and snow removal equipment just to store them for most of the year. That being said, snow and ice will and do affect our lives every year.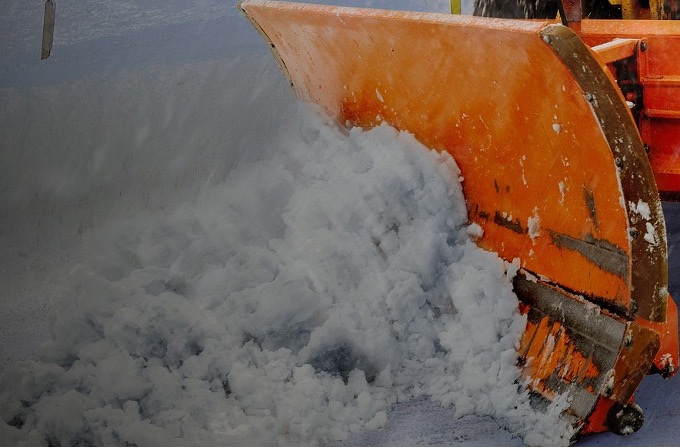 Let the snow removal professionals deal with the equipment, this will save you money and storage space. Pros will keep their equipment, such as plows, well maintained and in tip top shape, which will prevent any damage to your property.
Avoid Injury
Shoveling snow can be a really labor-intensive job. A lot of pushing and lifting is involved, which can put a lot of stress on your back and arms and potentially lead to injury. Starting your day by throwing out your back can ruin your plans and is completely avoidable.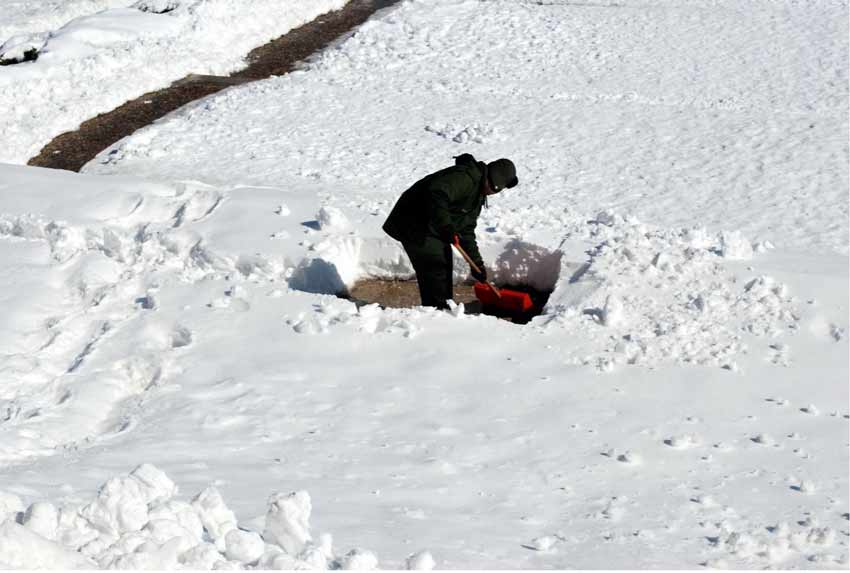 Aside from injury, the amount of energy needed to shovel all of that snow can leave you tired and burned out before the work day even begins. Save your energy for the important parts of your day by calling a professional plowing service to take care of your snow removal needs.
Conclusion
Snowfall doesn't have to be a stressful event. Contract with the pros to save time, get great results, save money and storage space on snow removal equipment like plows, and save yourself from injury and burning yourself out before your work day.
Here at Snugs, we have the experience, expertise and equipment to take care of your snow removal needs when they arise. Stay a step ahead of the competition by contracting today! When the snow hits the valley floor, businesses all over Portland will be scrambling to get snow removal services. Rest assured knowing you already have it taken care of. When other businesses are shut down and waiting for snow to be cleared, be open and ready to do business!
Snugs Pro Wash, Inc, dba SNUGS Services, has been providing high quality Pressure Washing Services in Portland, OR since 1995. Started as a residential pressure washing and roof cleaning service, SNUGS is now one of the leading exterior cleaning companies in the Northwest. From our humble beginnings as a man with a truck and a trailer we have grown to become a multi-million dollar company serving corporate customers, name brands, and mom and pop companies alike.