Why Your Chimney Needs Cleaned
One of my favorite memories growing up in my small rural town, during the colder seasons, was the smell of a wood-burning fire ablaze emanating from my neighbor's home every morning. As I would wait for the school bus to rescue me from the cold, I would take deep, dragged-out breaths of the woody scented air. There's something about the toasty, earthy smell of burning logs in a fireplace that offers almost as much comfort as the roaring blaze itself. However, early one spring morning I remember being awoken by the sound of shrieking sirens as first responders pulled up to my neighbor's home. Luckily the chimney fire had burnt out almost as quickly as it had started so no one was harmed but due to damages inflicted to their chimney flue, I lost my chilly morning reprieves for the rest of the school year. Not nearly as devastating as losing a home or family would have been if the chimney fire had burned more viciously, but my small juvenile heart was broken.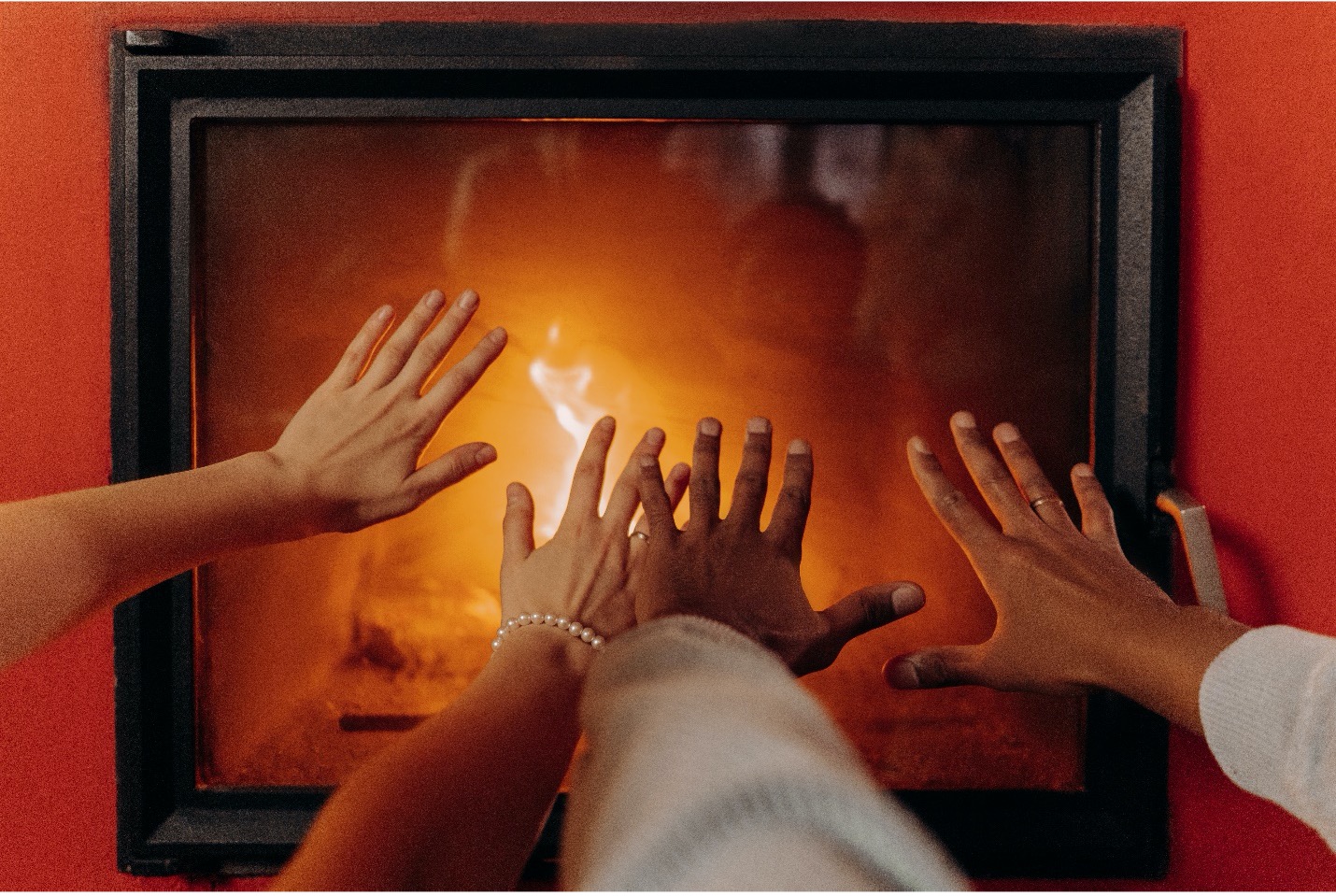 It's not often that people think about chimney sweeping, unless they've just finished rewatching Mary Poppins, but forgetting or neglecting your chimney and fireplace can be a potentially deadly mistake. According to the United States Consumer Product Safety Commission, more than 52,000 residential structural fires originated from fireplaces, chimneys and chimney connectors. Chimney fires can happen fast, with popping and snapping sounds as loud as firecrackers and plumes of black smoke. But slow steady burns are also possible and can occur without you even noticing until the next time you light a fire and disaster strikes. The most common cause of chimney fires can be linked to an uninhibited build up of soot (anything more than an eighth of an inch is dangerous) and creosote. Creosote is a dark, oily substance that is a carcinogen byproduct of wood-burning fires and is impossible to avoid if you use your fireplace. This candy-glaze like matter is highly flammable and can ignite at temperatures of 451 degrees Fahrenheit and above. This is problematic because, once it is going, a fire (and the flue above it) can reach temperatures up to 2000 degrees Fahrenheit, which means it's just a matter of time before something awful occurs.
In addition to a rapidly increasing risk of a chimney fire, a clogged or blocked chimney and flue can result in carbon monoxide being trapped in your home, unable to escape probably. So in order to avoid carbon monoxide poisoning and reduce the amount of soot and smoke entering your living space because of a dirty chimney, it is time to call in a professional cleaning service. When it comes to the safety of your home, family, belongings and yourself, ensuring your chimney is regularly cleaned to prevent catastrophe from occurring is a no brainer.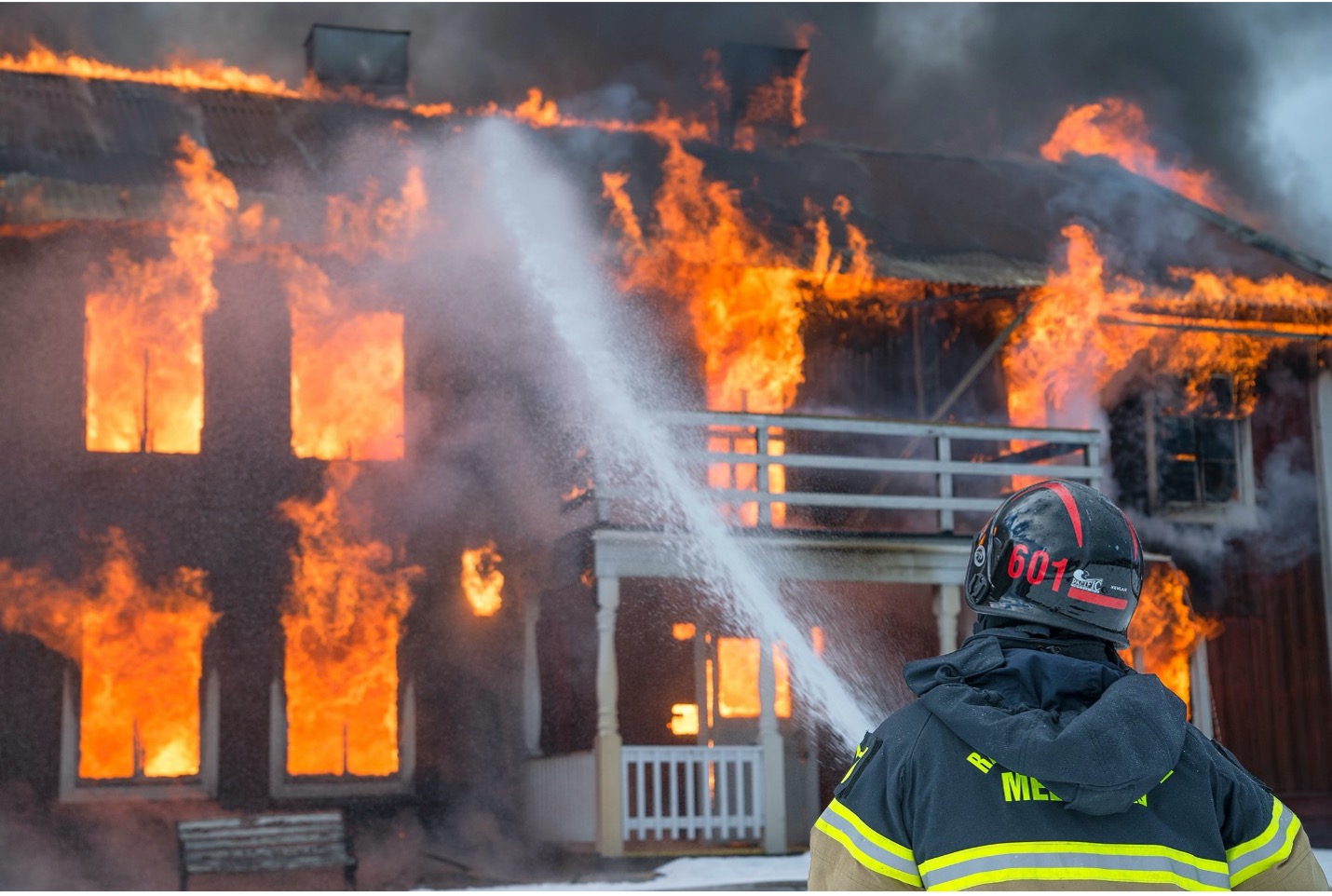 How Often?
In keeping with the National Fire Protection Association (NFPA) Standard 211: "Chimneys, fireplaces, and vents shall be inspected at least once a year for soundness, freedom from deposits, and correct clearances. Cleaning, maintenance, and repairs shall be done if necessary." This annual cleaning should occur during the spring or summer after the coldest weather has passed. This way if any damage has occurred to the chimney or flue between cleanings, there is plenty of time for it to be dealt with. If you wait too long into the year, you risk not being able to repair or replace what's needed before the first cold snap. However, there are some other signs that it might be time to call in the professionals:
You've noticed your fireplace performance is suffering, it's not burning as hot or clean as it should.
When you look up your chimney with a flashlight, you notice soot build up thicker than one eighth inch or any kind of glossy sheen (this means creosote is coating your flue).
You're new to the property or have never had the chimney cleaned since living in the space.
Something looks or smells off about your fireplace or chimney. Trust your gut, it's always good to be better safe than sorry.
Sweepin' Time
If you've noticed any of the warning signs listed above or it's just that time of year, you'll want to rely on an experienced and capable cleaning service to properly sweep your chimney. Chimney and flue sweeping is not something that should be attempted by the average Joe due to the risks involved, from climbing onto rooftops to dealing with dangerous creosote. To the penny-pincher, buying the basic tools and hoping for the best might sound like an appealing idea but maybe read up on chimney sweeps' carcinoma, and then reconsider. At Snugs Services we take the health and safety of you and those around you, very seriously. Our expert crew members always take the necessary steps to protect your loved ones and property, while also ensuring the best clean possible. When you call Snugs for a chimney cleaning we will:
Properly seal off the fireplace – using our specialized vacuum system, we protect the cleanliness of your property and the health of those living there.
Efficiently remove soot and creosote build up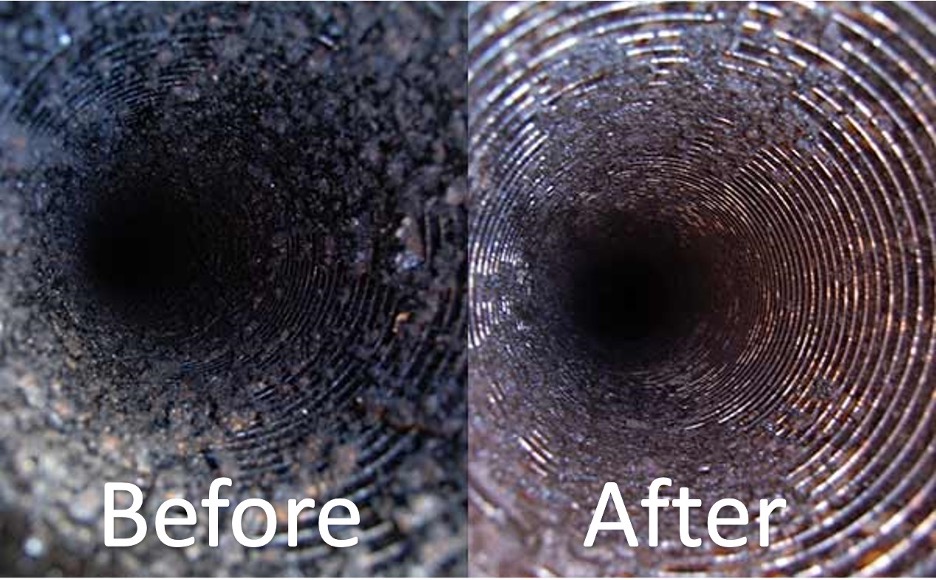 Dispose of creosote correctly and in accordance to local code – creosote is highly flammable and corrosive so should be managed by a careful and experienced hand.
Thoroughly inspect your chimney and flue for any structural or internal damages so you're able to take the next necessary steps needed for repair or replacement.
With the risk of fire, carbon monoxide poisoning and overall poor air quality, it is crucial to the health and safety of those occupying your home that your chimney is cleaned annually. While the initial cost of a chimney cleaning service may seem like an unnecessary expense, it's nothing compared to the value of those you love and your residence. So don't test your luck and instead give Snugs Services a call today!
Snugs Pro Wash, Inc, dba SNUGS Services, has been providing high quality Pressure Washing Services in Portland, OR since 1995. Started as a residential pressure washing and roof cleaning service, SNUGS is now one of the leading exterior cleaning companies in the Northwest. From our humble beginnings as a man with a truck and a trailer we have grown to become a multi-million dollar company serving corporate customers, name brands, and mom and pop companies alike.