Why You Need A Street Sweeper
Most people do not give a second thought about their walk from the car to the front door of a business or living space, unless that walk is fraught with obstacles. Keeping your property parking lots and driveways clean is a part of maintenance that can easily be over-looked for too long. However, if you are a property manager or business owner, clean parking lots and curbs are important for many reasons beyond just curb appeal.
Appearances
The most obvious reason for hiring a parking lot or street sweeper is for the upkeep of appearances. They say a picture is worth a thousand words, and a first impression can be worth even more. When a potential tenant is driving by your property or a customer is entering your business, how clean an environment is can lead to snapshot judgements, whether right or wrong.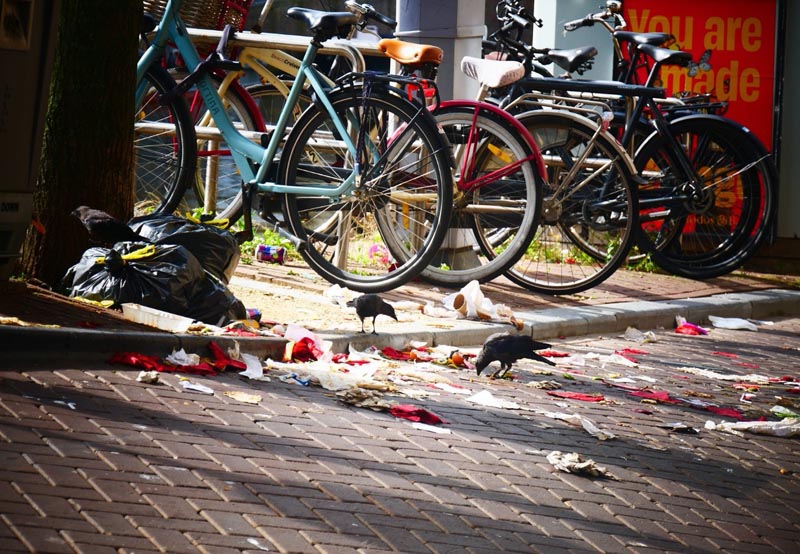 Increase business and foot traffic with a welcoming and attractively clean parking lot and pathways. In addition to more business, a pristine parking lot and street can help you maintain and even increase property values which is particularly useful when selling (in some cases, looks really do make a difference). Keeping your roadways, parking lots and driveways spic and span can even help influence possible renters before they walk through the front door for their initial tour. Ensuring your property's lots and streets are swept can shape the community's opinion of your establishment. Be impressive, not infamous.
Preservation
Another, cost effective reason to hire a street sweeper is for preservation of your parking lot or driveway's pavement. Unswept roads, paths, parking lots and driveways deteriorate quicker because of abrasive gravel and sediments allowed to sit on its surface. This causes extra friction every time a set of tires rolls over the pavement and can lead to erosion occurring much quicker than when clean. Not to mention, keeping debris at a minimum helps prevent drainage systems from clogging and consequently flooding. Though routine street sweeping may seem like an unnecessary budget strain at first, it can significantly increase the lifespan of your parking lot or roadway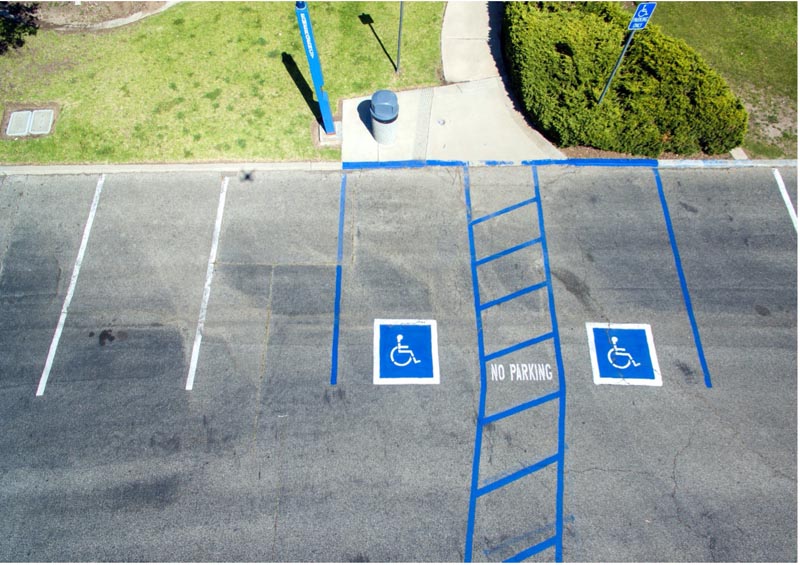 Health & Safety
Most individuals assume street sweepers exist only to pick up trash alongside the road and add time to their early morning commute, but these machines do far more than that. While cleaning away garbage is incredibly important, using a street sweeper can help keep other hazards, even the invisible, in check. This list can include pollutants like toxic chemicals, metals, industrial emissions and bacteria – all things we usually want to protect civilians and our waterways from coming in direct contact with.
Hiring a professional street sweeper can protect your customers and tenants in ways unseen as well as in the more obvious. Having foreign objects or substances (like oil) and obstructed pathways can lead to cars skidding, sliding, and colliding into one another. The removal of roadside debris can massively reduce the number of vehicle related accidents that occur in and around your property. Not to mention, decreasing the possibility of pedestrians, runners or cyclists injuring themselves while passing through because of unswept surfaces and therefore unsafe walking conditions. Avoid a liability suit, the associated fees and poor reputation you may garner with it, and practice regular street sweeping instead.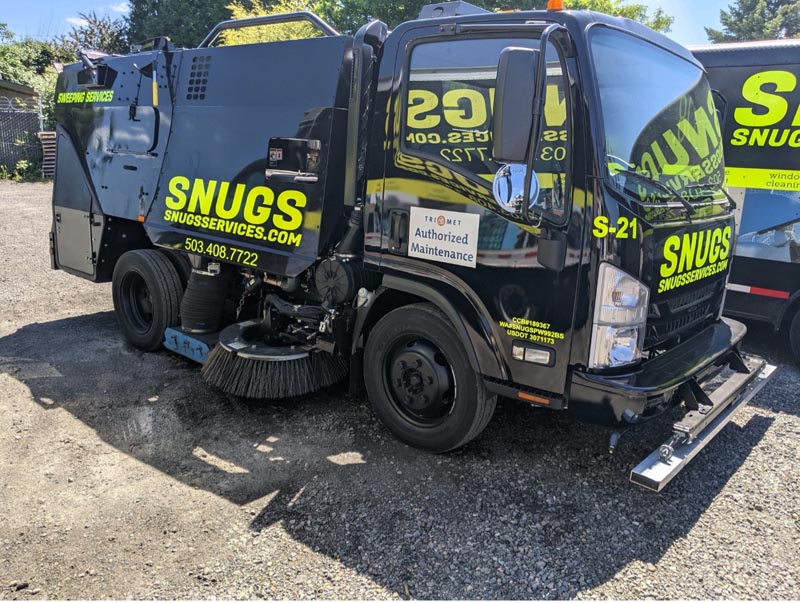 Let The Professionals Handle It
Street sweeping can allow for a cleaner and safer environment for everyone living there but isn't exactly something the average person can do on their own. While it is possible to rent a street sweeper on an hourly basis, it is usually exorbitantly expensive for small businesses or individuals and doesn't solve the issue of finding someone who can properly use the machine. Instead of risking high hourly costs and potential damages, hire your local and trusted professionals at Snugs Services.
At Snugs Services our experts have completed thorough training in order to qualify for the operation of heavy and industrial equipment. We pride ourselves on finishing the job quickly, efficiently and with exceptional regard for public safety. With our top-of-the-line vehicles skillfully operated and maintained, we can ensure a spectacular clean every time. So don't wait for something bad to happen or the complaints to start piling up, call Snugs today for all your street sweeping needs.
Snugs Pro Wash, Inc, dba SNUGS Services, has been providing high quality Pressure Washing Services in Portland, OR since 1995. Started as a residential pressure washing and roof cleaning service, SNUGS is now one of the leading exterior cleaning companies in the Northwest. From our humble beginnings as a man with a truck and a trailer we have grown to become a multi-million dollar company serving corporate customers, name brands, and mom and pop companies alike.