When To DIY And When To Hire A Pro
According to recent studies, the number of people taking on DIY projects is on the rise. Thanks to things like inflation putting a strain on many people's wallets, as well as the internet making knowledge and tips far more accessible than before, this trend is most likely going to continue. However, not all home maintenance or renovation projects are created equal, and some may require a professional touch in order to complete them successfully. But how exactly to you determine whether a project is something you can tackle on your own or if you need to consider hiring a professional instead? Keep reading to find out some crucial things to consider when evaluating the project at hand and deciding how to handle it.  
Deciding Which Route To Take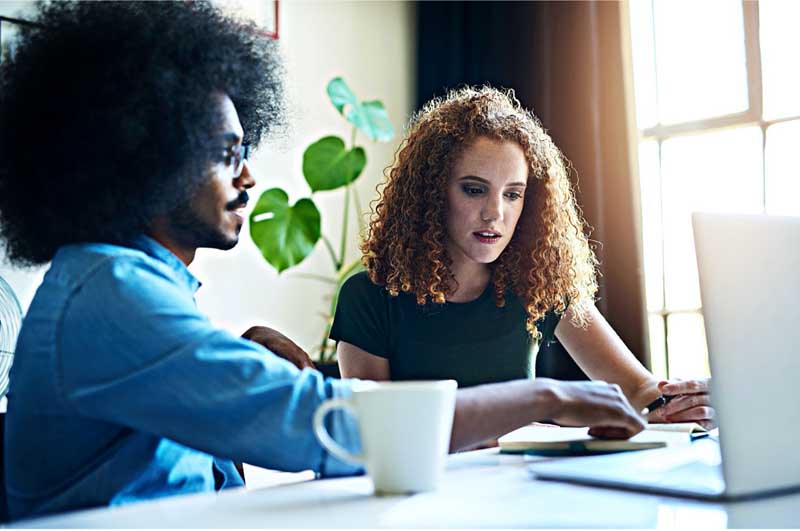 Time Commitment: One of the most important aspects to consider when determining if a project is of the do-it-yourself variety or not, is time requirements and constraints. Do you have enough time in your schedule to complete the project in question (while tacking on extra time if you've never completed the task before)? Is there a fast-approaching deadline that needs to be met or can you take your time, over serval weekend perhaps, to complete the project? If the project in question must be completed quickly and you don't feel you have the time necessary to research thoroughly and complete the task safely in order to meet the deadline, it's time to call the professionals. Due to things like experience, equipment and manpower, hiring a professional to complete a project typically means it'll be done quicker than you could manage on your own.
Cost Consideration: The other top factor to weigh when trying to decide on the DIY route or the professional route is budget. In most cases, at least at first glance, the more cost-efficient choice when handling home maintenance and renovation projects is going to be the do-it-yourself option. However, there are several aspects to consider before deciding which route will ultimately cost you less. Are you confident you can complete the task with minimal error? If not, then potential future mistakes could end up costing you a pretty penny to fix, if the mistake its self doesn't empty your wallet first. For example, attempting a DIY rewiring project on your dining room ceiling fan, when you have no electrical experience, could result in faulty wiring and (worse-case scenario) a devastating house fire. While calling the professionals will cost more to have the job completed, paying more also means you can take comfort in their expertise and insured work.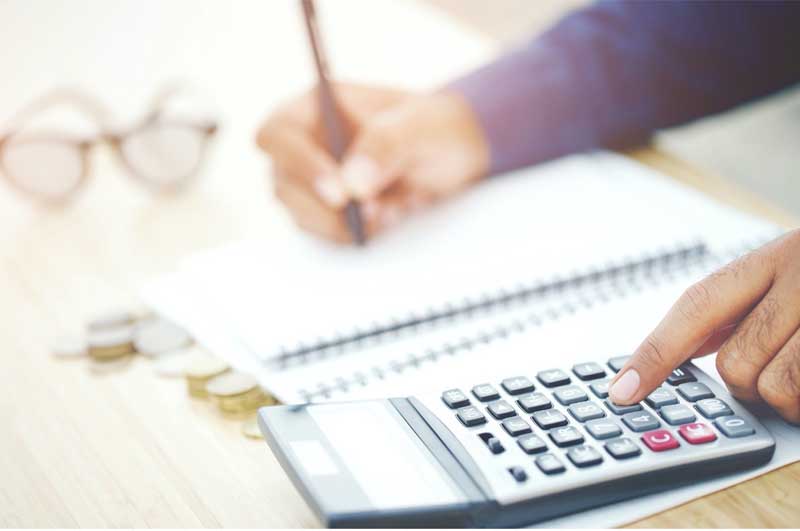 Experience/Skill Level: Certain jobs require a level of experience or skill that can allow for troubleshooting and problem solving if an issue should arise. If you don't have the skill needed to complete the job while also working around potential obstacles, your mistakes may cost you the money you'd be saving by doing it yourself. If it's recommended that you have completed some serious training or attended trade school in order to do the job properly, it's time to call the professionals. Without the skills and experience necessary to complete those particularly difficult tasks, it's better to not experiment but rather hire the job out instead.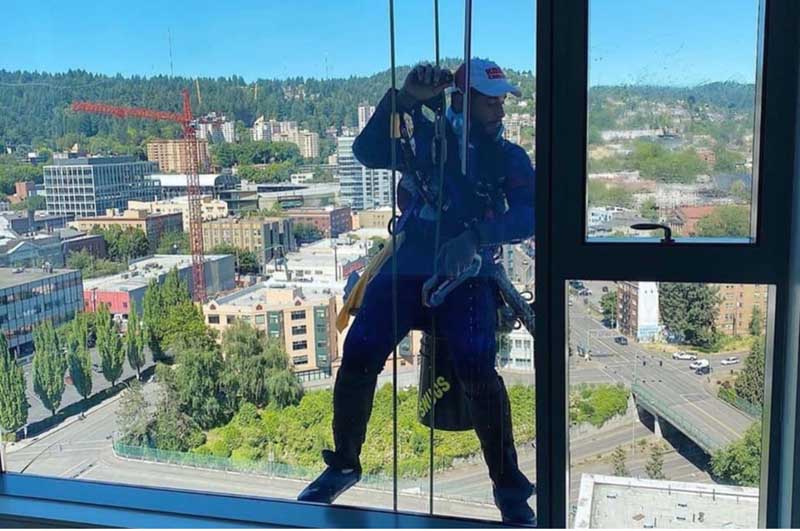 Permits, Equipment And Other Requirements: Also relevant to your budget, are the equipment and city code requirements that must be met in order to complete the job properly. Buying a new tool or expensive piece of equipment that you might never use again, is not a budget-friendly strategy. Depending on where you live, permits may be necessary to complete any major kind of renovation project not to mention city ordinances that must be followed to avoid fines from the city. Imagine this scenario, your house is looking dingy and you decide that it's time to give your humble abode a good pressure washing. You do some research and discover that your type of siding should be fine to wash as long as the pressure isn't too high and you use a good soap. After taking a long weekend off work and borrowing your neighbors pressure washer, you get to work. The only issue is, is you never looked up your city's regulations on wastewater. Because of this, you allow all that sudsy wash water to run off into the nearby stormwater drain. The next thing you know, the city is issuing you a penalty and a list of corrective actions to atone for improper wastewater management and polluting the storm water system. Fixing your errors will cost you far more time and money then simply hiring a professional service would have.
What Is The Risk Level: It's important to be incredibly honest with yourself when considering the risk level of taking on a project yourself. If a job has the potential to end in injury (or worse) if handed improperly, than it's time to hire a professional to complete the task. No amount of money saved or total project control can make up for a life changing or ending accident. For example, if you suffer from vertigo and a general poor sense of balance, then climbing twenty feet up a ladder in order to clean your gutters or wash your windows, is a poor (if not dangerous) plan of action. Know your limits and carefully consider the requirements of the project at hand to determine whether it's time to hire someone else to do the job.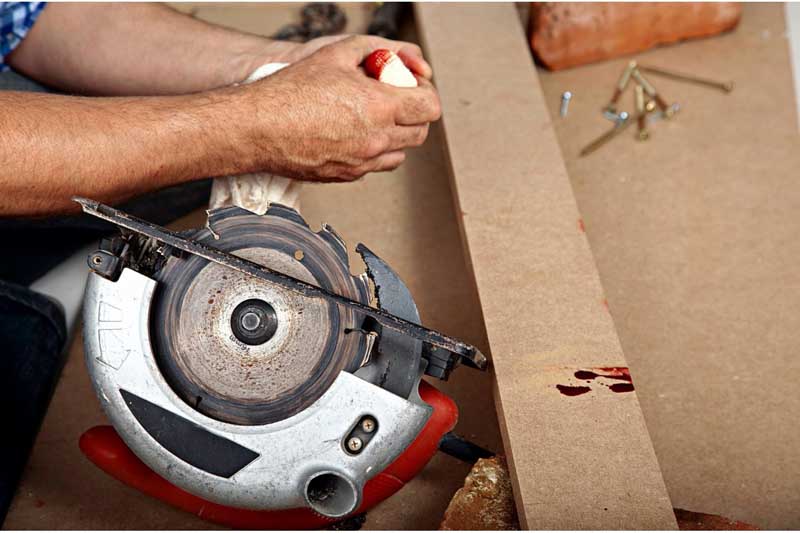 Final Desired Results: If you're okay with a final product that has a few quirks here and there, DIY is probably a safe bet. However, if you're looking for a product that looks professional, sharp and without flaws, it's time to hire a professional. For example, if you're looking to sell your home and have decided to add a small deck in back to increase your homes value, potential buyers are not going to want to see a rickety weekend-project with a mean lean to the left masquerading as a deck. And as mentioned earlier, depending on the height and size of your deck and where exactly you live, a building permit will be required to properly build the addition. Rather, take the time to hire a contractor or professional deck installer to ensure that the project is completed properly and to code. This way your deck will be a selling point when your home hits the market rather than a point of contention to be used against you when negotiating a closing price.
 Pros And Cons Of DIY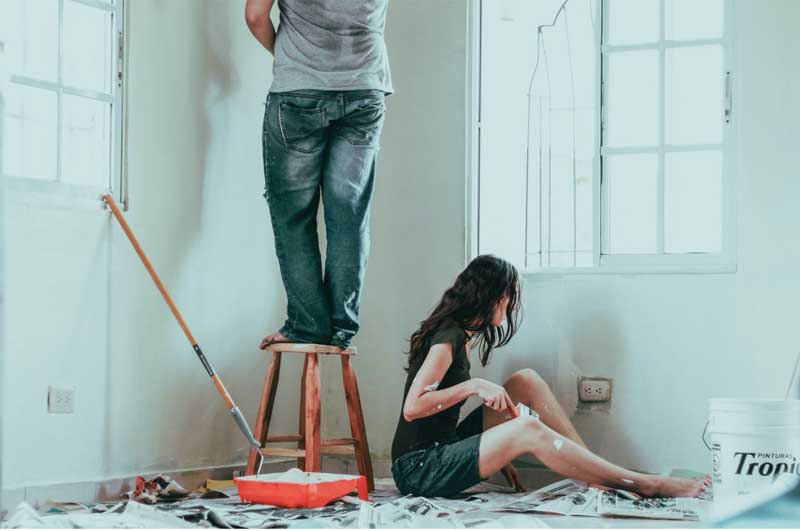 Pros

Saves Money: Save money on labor if you already have the tools and ability necessary to complete the job.
Work On Your Timeline: Complete the project on your time and at your pace, no need to worry about contractors being in your home at unexpected times or rely on someone else in order to wrap things up.
Learn New Skills: DIY-ing a project means you have the potential to learn new skills that can be used later.
Perfect For Small Jobs: Have total control over small projects and their out come by doing-it-yourself.

Cons

Potential For Poorly Finished Product: If you don't manage to complete the process correctly, your foray into the world of DIY could end up looking like an amateur's art project, not ideal if you're looking for a professional finish.
Risk Of Physical Injury: There's a higher potential for physical danger when completing unfamiliar maintenance tasks. Not to mention adding a DIY project on top of your busy schedule could result in exhaustion-related injuries.
Expensive Specialty Equipment: If the project at hand requires a specialty piece of equipment you must purchase and then will never use again, that's a major waste of finances.
Mistakes Could Be Costly: There is a large room for error when DIY-ing something, and those mistakes could be expensive to fix – more so than the money you might be saving by trying it on your own.
Pros And Cons Of Hiring A Professional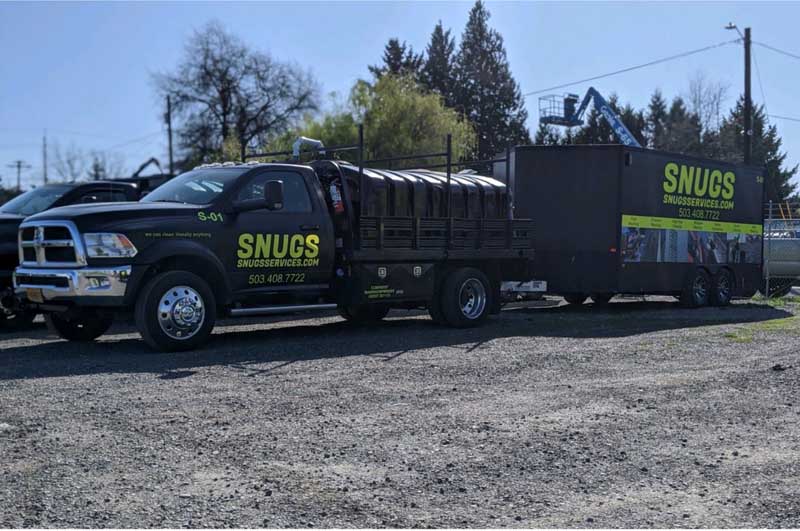 Pros

High Quality Results: By hiring a reliable professional to complete the job, you're guaranteed a sleek and polished finish.
Licensed And Insured Work: A trustworthy company's work will be licensed and insured, meaning you can rest easy knowing if anything goes awry your home and the repairs are covered.
Quick Permit Approvals: Professionals have the ability to approve permits far more quickly than you could on your own.
Great For Large Projects: Large-scale projects are better left to a team of professionals to complete. Some jobs shouldn't be done by yourself and therefore, allowing a team to handle things is right way to go.
No Need To Buy Equipment Or Materials: By hiring the professionals, there's no need to run to the hardware store for specialty equipment or materials – the pros will bring exactly what they require.
Cons

Expensive: It's typically always going to be more expensive – initially – when hiring a professional service, because you are paying for their labor and expertise in addition to material costs.
Adhering To Someone Else's Schedule: Usually, when working with professional companies offering maintenance or renovation work, you are far from their only client (especially if they do good work). This means that any work on your project will be completed according to the company's availability rather than your own. While they will attempt to meet any deadlines (within safe and reasonable parameters), you can't control what days they have available and will have to manipulate your timeline to align with their scheduling.
Potential For Design Disputes: Since you won't be in total control of every aspect of the project, there is a chance you might not agree with some of the design choices made during the process.
Risk For Poor Work: If you rush into selecting a contractor or company to complete a project, without doing the proper research, you run the risk of hiring someone who's unreliable and dishonest who won't complete the job correctly or at all.
Final Verdict
While some tasks are an excellent opportunity to spruce up your space while saving some money, like painting your living room or refinishing your kitchen cabinets, other projects are better left to the professionals. If you find yourself in need of some professional assistance checking those home maintenance projects off the list, it's time to reach out to Snugs Services. At Snugs, we've been helping homeowner tackle those difficult and sometimes dangerous tasks, like gutter repairs, exterior window cleanings, and chimney cleaning, for over 25 years. Give us a call today or request your free quote online today!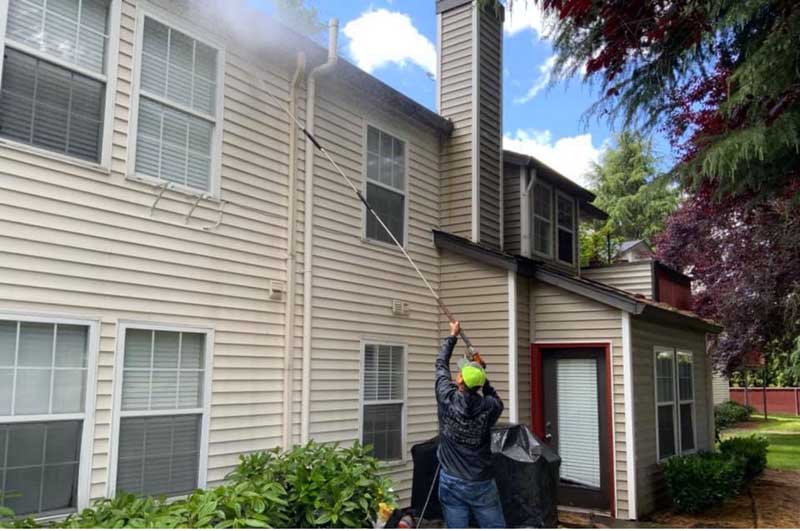 Snugs Pro Wash, Inc, dba SNUGS Services, has been providing high quality Pressure Washing Services in Portland, OR since 1995. Started as a residential pressure washing and roof cleaning service, SNUGS is now one of the leading exterior cleaning companies in the Northwest. From our humble beginnings as a man with a truck and a trailer we have grown to become a multi-million dollar company serving corporate customers, name brands, and mom and pop companies alike.
Follow SNUGS on Facebook, Twitter, and Instagram