Water Damage From Lack Of Maintenance
As Bruce Lee famously said, water can flow or it can crash, but it can also destroy your property. Water damage is a widespread problem, especially in the wet climate we have here in the Pacific Northwest. Water damage comes in various forms and causes a number of different issues, such as the degradation of materials like the rotting of wood, rusting of steel, or delamination of plywood, or causing the growth of unwanted mold and bacteria. It can be a silent and slow destruction or a loud instant catastrophe. And even worse, lots of different situations involving water damage are not covered by most insurance policies. Repairs and restoration after water damage has already occurred can be extremely costly. Let's take a look at some of the most common causes of water damage.
Leaking Pipes
The pipes in our properties allow us to have the luxury of running water, but if left ill maintained, they can end with serious damage and expensive repairs. Whether it's a slow leak or a catastrophic burst pipe, leaking pipes are a major cause of water intruding where it shouldn't be.
Roof Damage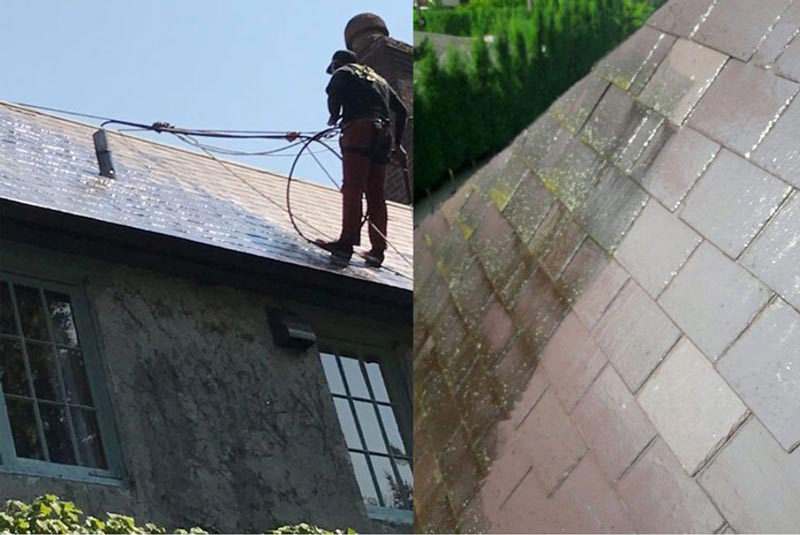 Your roof is the first line of defense your building has against the elements. Any sort of damage to it can lead to water finding its way inside. Thanks to gravity, top-down damage like this can cause extensive damage your roof, walls, floors, and systems like electrical. Some of the common causes of roof damage are from severe weather, moss build up, clogged gutters, freeze/ thaw, and build up of debris.
Regular maintenance of your roof is a great way to prevent any water intrusion. Moss removal and treatment are an essential part of roof maintenance. The growth of moss on your roof can lift shingles and allow moisture to get places where you don't want it. Removing moss and treating the roof with compounds that turn moss inert are a great way to keep moss out year-round. SNUGS is approved by the Department of Agriculture to apply treatments and remove moss. We use compounds that are registered with the EPA and are proven to turn the moss inert.
Another simple, effective, and essential form of maintenance for your roof is regular cleanings. Beyond increasing your building's curb appeal, this will ensure that debris won't damage your shingles or roof in general. Climbing up on your roof, especially when when cleaning, can be a dangerous slip hazard. Calling in the pros will keep you out of harm's way and will ensure that the job is done well and quickly. SNUGS has been the go-to exterior cleaner in the Pacific Northwest going back many years. We can take care of your roof cleanings and any other issues that you find along the way.
Clogged and Damaged Gutters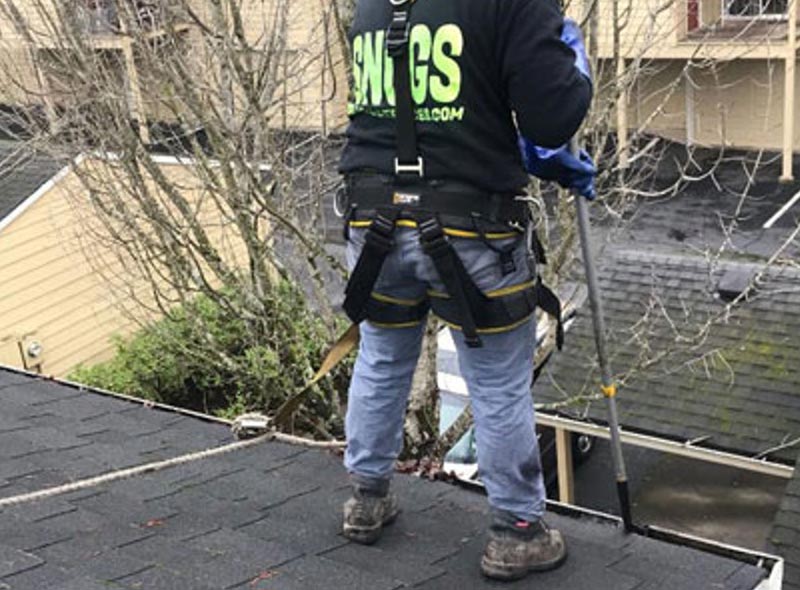 Clogged or damaged gutters will cause water to go where it shouldn't. Clogged gutters can lead to water backing up onto your roof, or splashing onto your siding, or pooling by your foundation. These are serious causes for concern. This allows multiple points of intrusion and can lead to serious roof, wall, or foundation damage. Regular cleanings are a must, and twice yearly is best practice. SNUGS has been cleaning and repairing gutters for more than 25 years and we have worked on all types of properties. We know the different characteristics of all property types. SNUGS has developed different scopes of work for the different roof types, property types and building types, to make sure that your property receives the service that you need, without paying for things that you don't need.
Faulty Windows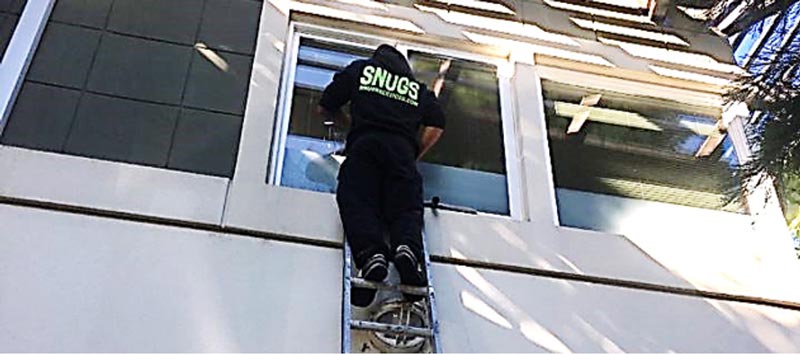 Our gateway from the indoors to the outdoors, windows can often be a weak point when it comes to water damage. If not sealed and watertight, water will inevitably find its way in and cause damage to your walls. This might be minor damage like some siding or drywall damage, or it could be much worse. Mold is another concern, lots of different types of molds are hazardous to people, so faulty windows can end up being a health concern as well. SNUGS is your go to source for window restoration, sealing and cleaning services.
Unprotected Siding
It's very important to make sure any wood siding you may have is treated properly. Letting your siding absorb and hold water will inevitably lead to rot and will increase the likelihood of water damage. Once the siding is sealed, it will last for several years, but needs to be cleaned, and re-inspected annually. Snugs has been working with wood siding on residential homes for many years, and recently branched out to handle much larger projects on mid-rise buildings.
Last Thoughts
Water damage is nothing to ignore and prevention is the best strategy. Regular maintenance is the key to keeping water out. When it comes to your regular exterior maintenance, SNUGS has you covered on roof cleanings and treatment, all of your gutter needs from cleaning to repairs and restoration, and any window restoration, sealing, or cleaning that you may need done. Check out all of the other essential maintenance services we provide as well!
 Snugs Pro Wash, Inc, dba SNUGS Services, has been providing high quality Pressure Washing Services in Portland, OR since 1995. Started as a residential pressure washing and roof cleaning service, SNUGS is now one of the leading exterior cleaning companies in the Northwest. From our humble beginnings as a man with a truck and a trailer we have grown to become a multi-million dollar company serving corporate customers, name brands, and mom and pop companies alike.
Follow SNUGS on Facebook, Twitter, and Instagram