The Importance Of Picking A High Quality Fleet Washing Service
Imagine: it's lunchtime and you're starving. You're out running errands so your options are limited to what you see around you. You notice a burger joint in the same parking lot you are currently residing in: without another moment's hesitation, you drive over to the shop, park, and jot in for a quick bite to eat. However, when you take a closer look, you notice all the windows and doors are grimy and hard to see through. Giving them the benefit of the doubt, you continue on your mission for sustenance and forge ahead. But when you enter the building, things just keep getting worse. The counters are sticky, the tables are dirty, there are cobwebs hanging from the rafters, the menu is covered in dust and you assume the dingy yellow floor used to be a cream color. More than likely, if you hadn't already, this would be the point that you stopped in your tracks and reversed course. "Anything is better than paying ten bucks for food poisoning" you dejectedly think to yourself and you exit to begin your search for other options.
If you're a business owner, you know the significance cleanliness holds over first impressions made by consumers or potential customers. This rule of thumb also applies to your company vehicles, especially if you're in the field of transportation and shipping. Ensure your business's reputation stays intact by keeping your fleet clean and in working order around the clock. Employing a professional fleet cleaning service can be one of the greatest investments you make as a business owner- an investment that will pay you back in many ways.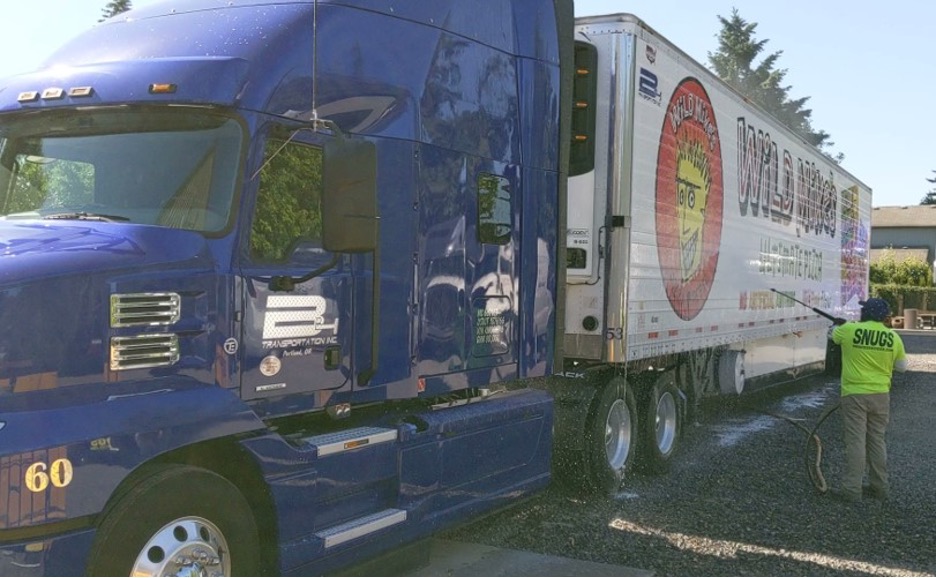 Why Hire A Professional Service?
Trucks take a lot of wear and tear, between constantly being on the road, dealing with varying weather conditions, loading and unloading at different facilities and so on. All these factors combined can result in a dirty truck far quicker than you could imagine. It may be that you are considering pushing off such a cleaning until the slow season, or maybe you're pondering the idea of having your employees take care of their own truck washings. While these might sound like good ideas in the moment, you may find yourself regretful of such decision-making in the future. Read on to discover several benefits of hiring a professional fleet cleaning service:
Safety and Longevity: by hiring a professional cleaning service, you massively increase the safety and longevity of your fleet. Thorough washings will help prevent gunk from clogging the machine's cogs as well as ensuring that headlights and taillights are clear and in working order. Fleet washing also makes for easier general maintenance during checkups by providing a clearer view of all working parts of the machine. Without a buildup of grime, there's nowhere for potential issues to "hide" from the eyes of your mechanic. Dirt, debris, chemicals, and other environmental factors also encourage corrosion and will cause your trucks paint to fade and metal to rust quicker if allowed to linger.
Make Your Brand Stand Out: a semitruck driving down the road is practically a billboard on wheels for whatever company they represent. With all those eyes forced to look at your business's image, as your trucks cruise down the freeway, why not take full advantage of the opportunity? By keeping your fleet sparkling, it is a direct reflection of your business's methods and standards, and puts your company's image in a good light. Ensure these countless first impressions, made at 75 miles an hour, are good ones – you never know who one of your trucks might pass someday.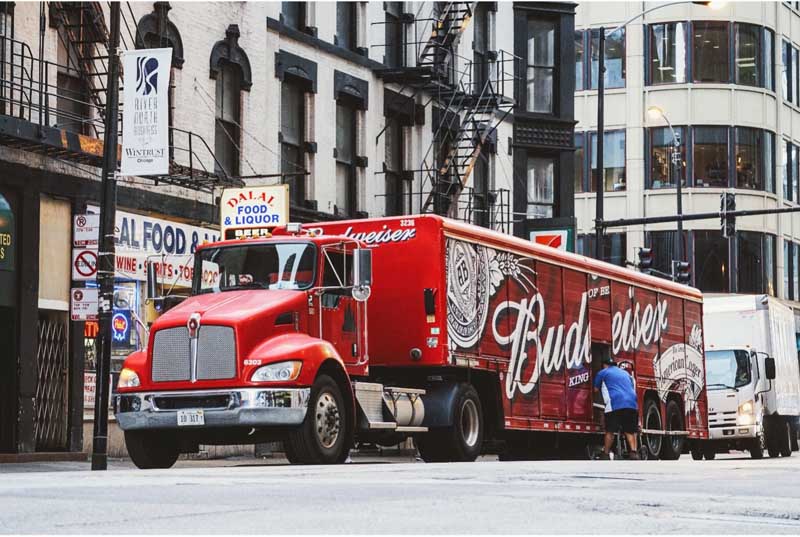 Employee Morale: In addition to making your brand look good, a clean fleet can also help your drivers feel good about their jobs and the company they work under. Keeping your employees' trucks clean, sends a message that the company takes their safety seriously and wants them to have a clean work environment to thrive in. Now I'm positive you don't need me to tell you this, but happy employees that are provided for, tend to work harder, and stick around longer… as well as spread the word about their great employer. Between holding onto current drivers and attracting experienced and hardworking new-hires, keeping your trucks clean seems like a no-brainer.
Expenses: the only way your business can succeed is if you have a clear understanding of your budget and what is considered a necessary expense vs not. Take some of the guesswork out of monthly budgeting by keeping a professional fleet washing service on retainer. You will no longer have to try to keep track of each driver's car washing expenses, instead you can simply refer to your monthly bill to see who had their truck washed during the time period in question. Not to mention, by hiring a professional cleaning service, you're saving money on pressure washing equipment, detergents, specialty cleaners, water, fuel as well as storing and maintaining such equipment. So, save yourself the heartache and extra expenses, and call the professionals.
Snugs Is Here To Help!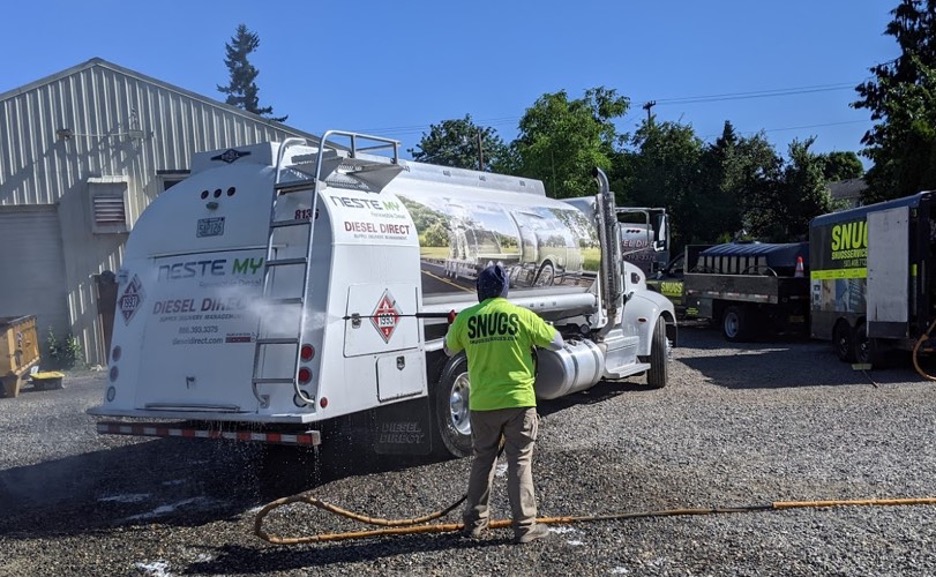 When looking to hire a fleet washing service, it is critical that you select a trusted company that adheres to the highest industry standards to ensure the most efficient and thorough clean possible. At Snugs Services, we have almost 30 years of experience washing your trucks and equipment. In that time, we have developed our own unique and highly effective two-step cleaning process, allowing for the deepest clean possible. We also provide other services such as engine bay cleaning, hot wax treatments, interior wash-outs and brush scrubbing to accomplish that brilliant sparkle. In addition, waste water produced during the process will be collected and disposed of following DEQ best practices – there are hefty fines associated with disregarding such regulations but you won't have anything to worry about. With our industry-leading techniques and custom-made equipment, our team is ready to provide a washing detail package that is sure to make your brand shine and protect your investment. If you're ready for an impeccably clean fleet, it's time to give Snugs Services a call!
Snugs Pro Wash, Inc, dba SNUGS Services, has been providing high quality Pressure Washing Services in Portland, OR since 1995. Started as a residential pressure washing and roof cleaning service, SNUGS is now one of the leading exterior cleaning companies in the Northwest. From our humble beginnings as a man with a truck and a trailer we have grown to become a multi-million dollar company serving corporate customers, name brands, and mom and pop companies alike.
Follow SNUGS on Facebook, Twitter, and Instagram