The Importance Of A Clean Parking Garage In Winter
Have you ever stopped to wonder why people skinny dip in freezing water in the dead of winter? While it may seem like an insane pastime to some (my bones ache just thinking about the idea of a sub-zero degree dip in the near by pond), there are actually several surprise benefits to the shocking activity. From increased circulation, to a stronger immune system to higher levels of energy, taking a jump into artic waters serves a purpose, as unexpected and nonsensical they may seem. In fact, there are all sorts of activities and tasks that, when completed during the cold season, carrying all sorts of surprising payoffs.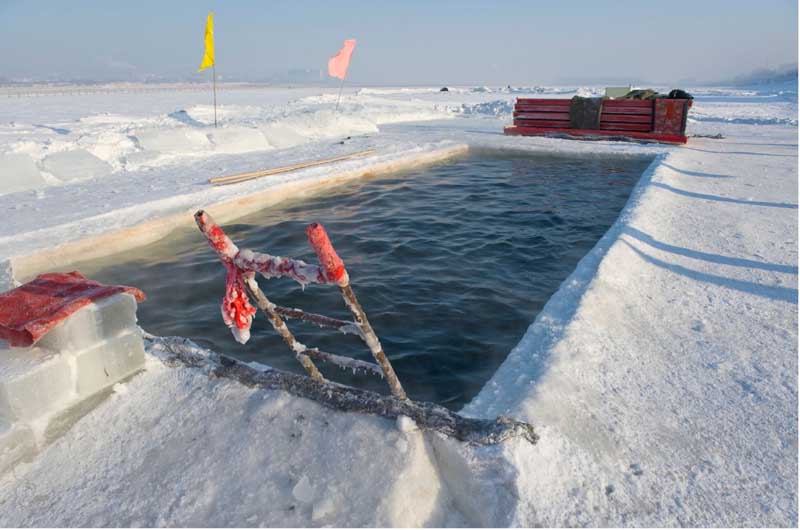 As it turns out, winter is the perfect time to get some things done around a property or rental home. Whether that's having the AC worked on (if it's not buried in snow, having ACs tuned up during the winter is smart – you'll avoid backlogged schedules and have plenty of time to plan for needed repairs or updates), replacing kitchen floors or installing new recessed lighting for increased property value, these tasks are great for winter. Another maintenance task that is often pushed aside by property owners and mangers during the winter months but really shouldn't be is that of parking garage cleanings . Since enclosed parking facility are mostly covered and generally protected from the elements, there is no need for professional snow removal services to keep the lot clear and operational. However, just because a parking garage is free from snow, doesn't mean the lot is clean and ready to present the best image of its associated business. Many may think that dirt and grime are simply some of the seasonal drawbacks to operating a business, but it doesn't have to be this way. A clean parking garage in winter is just as crucial to business and first impressions as it is in the dead of summer, read on to learn more as to why this is the case.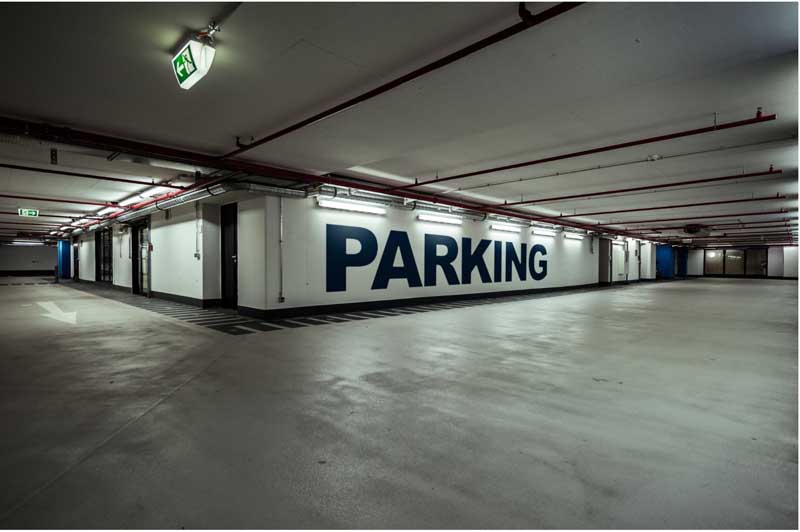 Maintenance and Longevity
Maintenance of anything is crucial in order to keep said item functioning as intended and for as long as possible. This stands true for also sorts of things from your commuter vehicle, to your home's roof and even your own body (as badly as I wish a combination Netflix and doughnuts would guarantee a long life, it doesn't). So why wouldn't this concept apply to your property's parking garage as well? With fall quickly transitioning to winter, the weather is changing unpredictably and bringing with it, a myriad of poor road conditions. Whenever someone goes for a spin in their vehicle, byproducts of their joy ride, such as dirt, mud, water, snow, sludge and compounds used for road traction i.e. gravel, sand, salt and De-Icer, adorn the car and get tracked all over. Every car that parks in your enclosed parking facility will bring the vestiges of winter with them, leaving a trail of winter grime from the outside world, directly into your parking garage.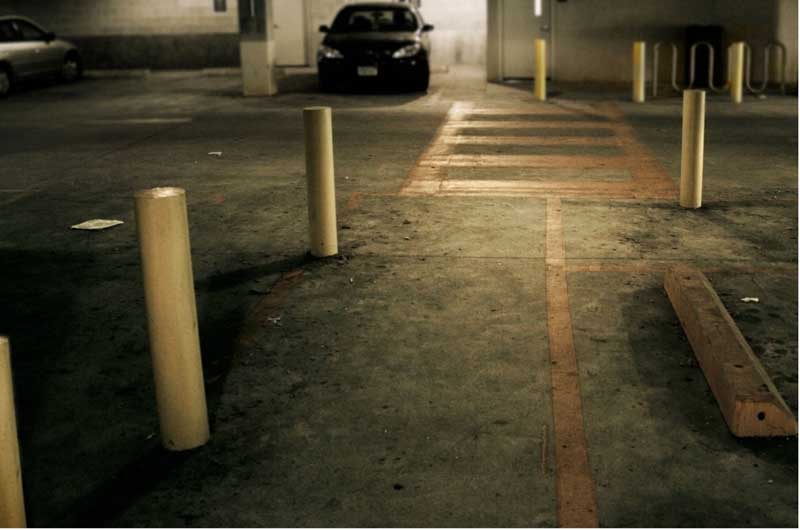 Allowing muck and chemicals to accumulate and seep into the surface of your parking garage could be detrimental to the lifespan and appearance of your garage. Studies have found that those necessary evils winter requires, like salt and ice melt, can degrade concrete, asphalt and natural stone, when used in excess. With potentially hundreds of cars coming and going from your parking garage every day this winter, it's impossible to prevent prolonged exposure to such chemicals. If these compounds are left to marinate, over time you will notice your concrete begin to crack, flake, scale, soften and disintegrate. Eventually this deterioration of your parking garage's concrete will lead to poor structural integrity and the need for necessary and costly repairs. A great way to combat this buildup of chemicals (since you can't control where the cars parked in your lots are coming and going to) is to maintain a clean parking facility. This means routine cleanings – of a professional grade- at least twice a year, if not more, depending on the facility's size. By having the parking garage cleaned during the winter, you're preventing any midseason damage from occurring as you wait for the weather to change.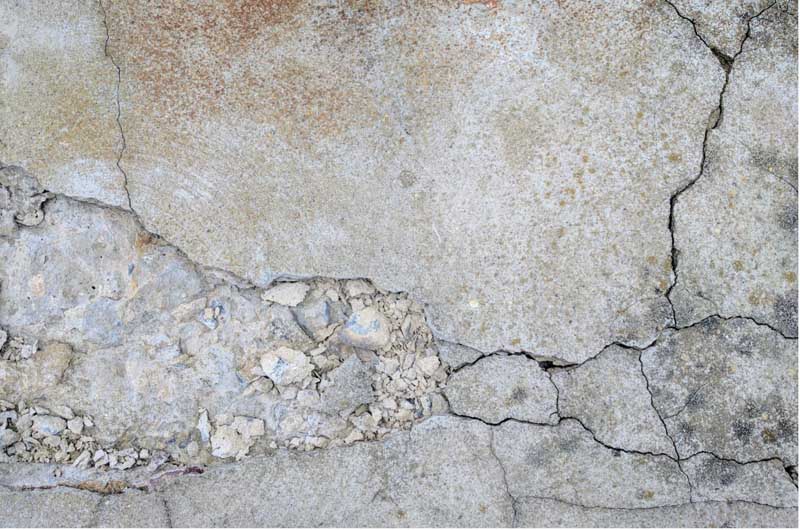 Safety And Appearances
Just because the temperatures outside have dropped and snow has decided to blanket the ground outside, doesn't mean that parking garages stop serving their purpose. We live in a busy society, full of people attempting to get from point A to point B and anytime something prevents us from doing so, we take notice. A dirty, ill-maintained parking garage can act like an unwanted obstacle course for tenants attempting to get to their cars or potential customers attempting to reach your business's front doors. Not only does this negatively impact the safety of those in your parking garage, falls resulted in 21% of preventable deaths and 33% of preventable injuries in the U.S. in the year 2020, it can negatively affect their health as well. Brake dust has been proven to be an insidious carcinogen as well as responsible for respiratory inflammation and reduced immunity. Between trash, debris, dirt, carcinogens, and any other waste humans bring in with them, you run the risk of managing an unsightly parking garage in no time.
By having routine and professional cleanings scheduled for your parking facility, you significantly reduce the risk of a liability lawsuit coming your way due to an injury occurring on your lot. In courtrooms across the U.S. – and over the years – the owners and managers of parking lots involved in such liability cases have been found at fault and responsible for any costs pertaining to the incident, time and time again. But beyond costly legal battles, a dirty parking faculty can ultimately hurt business and affect profit lines across the board. A filthy parking garage paints a picture of neglect and disregard for general cleanliness – soon these attributes will be added to your company or business's persona as well. However, the cleaner your parking facility is, the more competent and invested your company will appear to potential customers and tenants.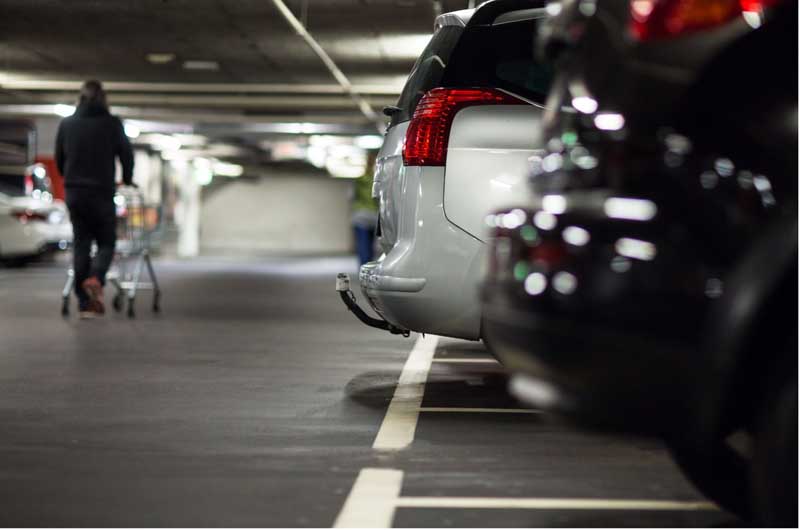 Discourage Crime And Pest    
A clean parking garage, however, goes deeper than clear concrete and improved curb appeal. While these things are massively important, they are not the only benefits you'll experience when you keep your parking facility cleaned and maintained professionally. In the year 2021, according to the FBI's Crime Data Explorer tool, seven percent of violent crimes in the United States occurred in parking garages and lots. Though that number mind not sound like much, it ranks as the third most common location type for violent crimes, coming in at over 55,000 reported offenses in just the last year. This means as the owner or manager of a parking garage, crime prevention is (more than likely) on your mind often. One way to help prevent crime from occurring in your facility is to keep it well maintained and sparkling clean (including things like immediately removing graffiti once it appears). This send the message to any ruffians potentially casing the place, that the space is well-kept and frequently monitored – not an easy or ideal target for any nefarious purposes.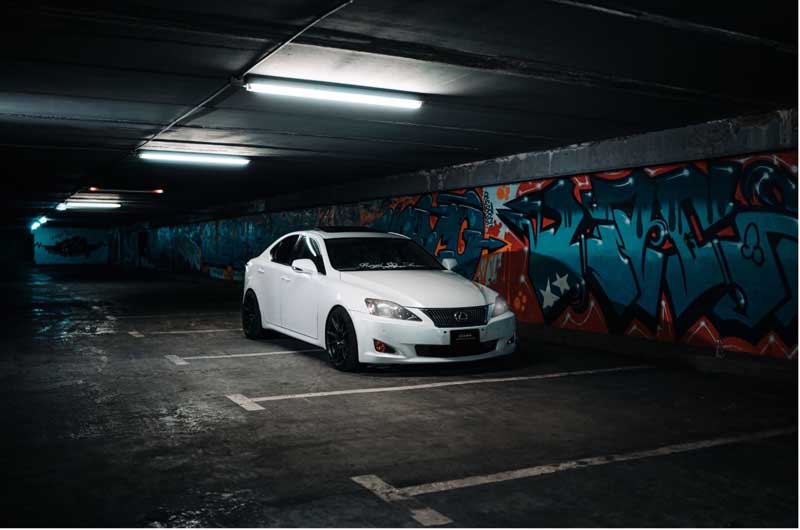 Besides attracting delinquents, a cluttered dirty parking facility acts as a massive welcome mat to all types of vermin from rodents, cockroaches and flies. While not as harmful as a lurking criminal looking to steal one of your client's vehicles, rodents such as rats have been recorded as carriers for a whole slew of dangerous diseases from leptospirosis to plague. By simply removing the garbage littering the floor of the parking garage and ensure all food scrapes and other debris is regularly cleaned up, you significantly reduce your facility's appeal to the local pests (human and otherwise).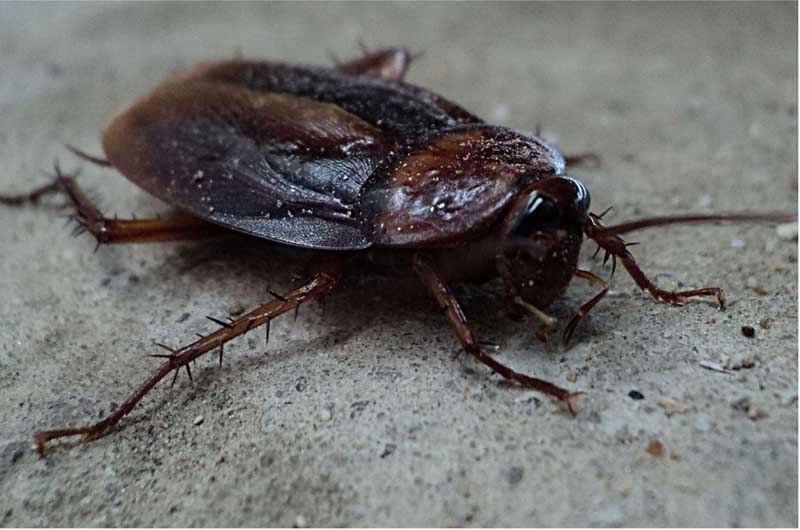 Routine And Professional Assistance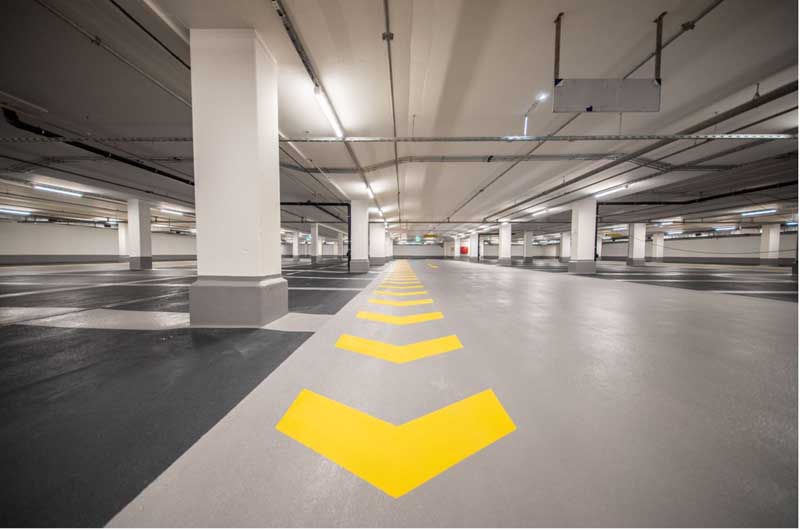 Sometimes it's easier to just let the experts deal with things. At Snugs Services we have years of experience, professional-grade equipment and effective water flow management, meaning you'll be left with a like-new parking facility without the headache. Allow our highly-trained crew to remove debris, corrosive chemicals, dirt, oil, stains and general grime from your parking facility in a quick and efficient manner. We understand the challenges that come with organizing a thorough and professionally cleaning of your parking facility and have the tools methods needed to help minimize the inconvenience to tenants or customers. Don't wait until spring to seriously consider cleaning your enclosed parking facility, contact Snugs today to get your free project quote and get one step closer to a spotless parking garage.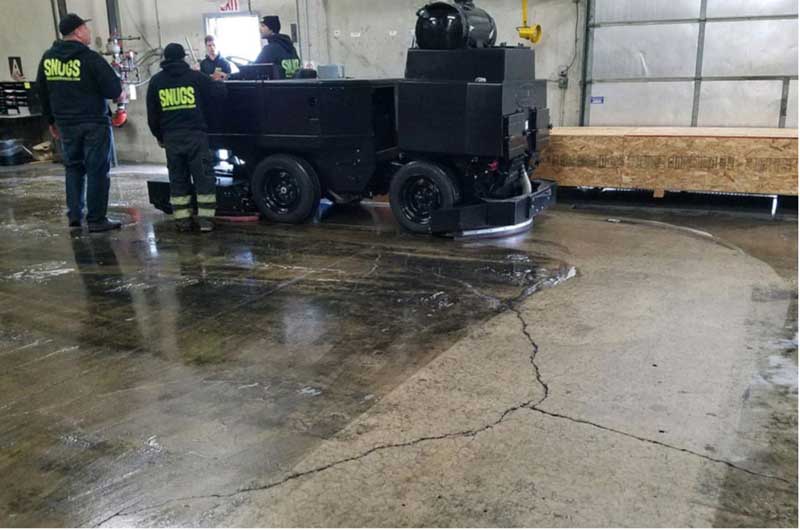 Snugs Pro Wash, Inc, dba SNUGS Services, has been providing high quality Pressure Washing Services in Portland, OR since 1995. Started as a residential pressure washing and roof cleaning service, SNUGS is now one of the leading exterior cleaning companies in the Northwest. From our humble beginnings as a man with a truck and a trailer we have grown to become a multi-million dollar company serving corporate customers, name brands, and mom and pop companies alike.
Follow SNUGS on Facebook, Twitter, and Instagram