The Curb In Curb Appeal
Curb appeal. It's a concept you're well-acquainted with if you are a business or property owner and it's probably something that crosses your mind frequently. According to studies taken in the past, anywhere from 70% to 90% of first-time sales are based on curb appeal. This means that if you've allowed things to get out of hand, that's a massive portion of potential clientele deciding not to walk through your front door. Now curb appeal can mean many things; the cleanliness of your building, the state of your signage, sidewalks being clear and the landscaping well-maintained, but have you ever considered the state of the actual curbs on your property? The concrete edging found in parking lots and along walkways is a universal fixture for commercial properties and tend to be overlooked due to their inconspicuous nature.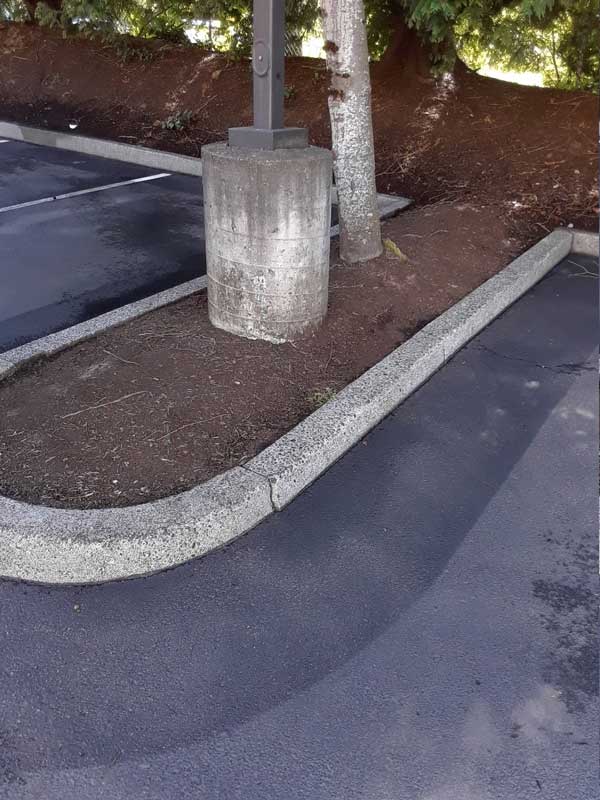 Why Have Curbs Cleaned?
Just because curbs are below the line of sight, and typically out of mind, does not imply – however – that they can't grow to be eyesores. Keeping curbs and gutters clean of debris, tire markings and plant growth is crucial to maintaining an acceptable appearance. In the Pacific Northwest, a typical year can result in over 50 inches of rainfall. While an impressive amount of water, this mixed with a mild climate and the porous nature of concrete makes for the perfect breeding ground for organic growth such as moss, algae, lichen, mildew and even mold.  Besides being unsightly, allowing such growths to go unchecked can result in surfaces being quite slick and eroding faster. With slippery, crumbling curbs, you're practically begging someone to trip and injure themselves on your property. Although having your curbs cleaned might seem like a waste of resources, it'll cost you a lot less down the road than a lawsuit brought on by a disgruntled customer claiming their broken ankle is your fault.
 Do It Yourself
When you have finally come to the realization that your property needs some deep, detailed cleaning, you might wonder where to start. There are a few things you can do yourself if you have the time and determination. You could always keep an eye on the week's weather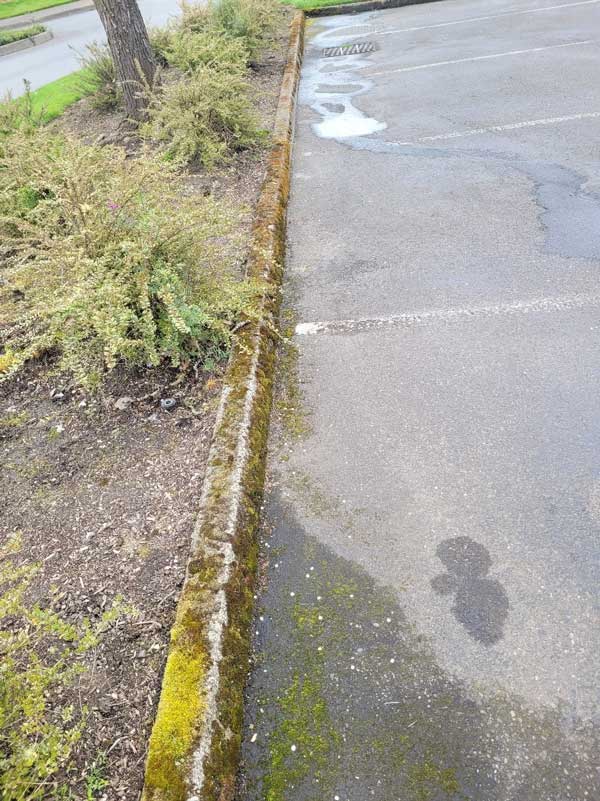 forecast, wait until you have a few dry days, and then spray your curbs with a chemical solution appropriate for the organic matter you're attempting to clear. This might take a couple of tries to get the chemical that's strong and effective enough, but whatever you do, make sure to avoid solutions that contain iron sulfate, since this compound is known for staining concrete. If that method seems a little too convoluted and you're looking to break a sweat, there is always the trusted metal scrub brush. By pouring boiling water or dish soap over the moss (or other vegetation) and then scrubbing like a mad-man, you will slowly, but surely, remove the buildup. But all these techniques require a crucial ingredient: time – something business owners and operators are typically short on. So, if you can't find the extra hours needed or the manpower to spare, it's time to call in the professionals.
Call In The Experts
Pressure and power washing your curbs are the most effective ways for removing moss, lichen, and more, as well as revitalizing the concrete. However, due to the potentially destructive nature of pressure washing, it is best left to the professionals. At Snugs Services, our team of highly trained individuals have the skills and knowledge necessary for a brilliant, damage-free clean. By using our custom-built equipment, supplied with 1600 gallons of water kept up to 210 degrees, we ensure that any growth or spores that may have seeped into concrete surfaces are quickly eliminated. Once we have finished cleaning your curbs, removing all moss and stains, we will treat a two-foot-wide perimeter around the freshly cleaned curbs to prevent future moss growth.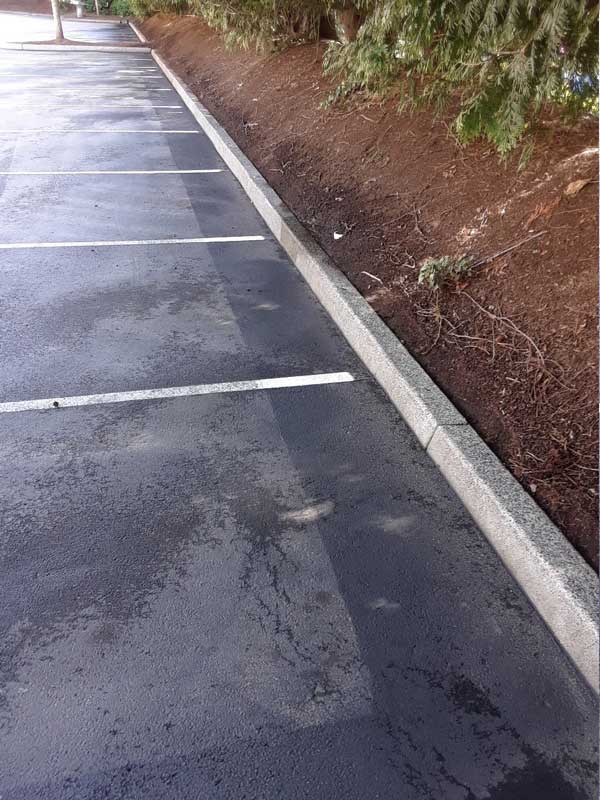 By relying on experts to take care of the job, what could have been a weeks-long project for you or your employees will be over in no time. You won't have to worry about damaged concrete, peeling paint, pooling water or, worse case scenario, injury. By keeping Snugs Services on the calendar for an annual curb cleaning, you can rest easy knowing your property looks great and that customers will think the same. So if it looks like you're business's curbs are covered in a fuzzy green blanket, but you just can't seem to find the time or manpower to scrub it away, it's time to give a professional and trusted commercial pressure washing service, like Snugs, a call.
Snugs Pro Wash, Inc, dba SNUGS Services, has been providing high quality Pressure Washing Services in Portland, OR since 1995. Started as a residential pressure washing and roof cleaning service, SNUGS is now one of the leading exterior cleaning companies in the Northwest. From our humble beginnings as a man with a truck and a trailer we have grown to become a multi-million dollar company serving corporate customers, name brands, and mom and pop companies alike.