Replace or Repair? What to do with Your Problematic Gutters
When they are working properly, gutters are the unsung heroes of protecting your home from the elements. They are responsible for proper drainage of water safely away from your house to avoid water damage to your roof, siding, foundation, basement and landscaping. However, we rarely think about them until something goes wrong. There are a number of common issues that old or poorly maintained gutters develop over time. So, can you get away with a repair to get your gutter functioning properly again, or will you need to replace some or all of the components of your gutter system?
Common Problems
There are obvious signs of problems that you will probably be able to see pretty quickly. These will need to be taken care of quickly to avoid getting water where it can cause damage to your property. Some of the most common easily visible problems include:
Leaky seams or joints – the spot at which pieces of the gutter system connect are weak points that can come apart, causing water to leak through.
Holes or cracks – these can appear through a number of ways; rusting through, punctures, freeze/ thaw damage or heat stress are common causes.
Dents – these most often come from some sort of impact, maybe a tree branch. Dents can lead to backups because it makes the gutters or downspouts easier to clog. The impact may also cause an issue with the alignment of the gutter.
Sagging gutters – the gutters are not securely fastened to the building. This can even lead to a collapse and should be addressed immediately.
Beyond the obvious visible signs of damage or functionality problems, there are a number of less obvious signs to keep a lookout for. Pay attention to see if you notice any of the following signs of a problem:
Rust – having rusty gutters means that it is only a matter of time before there are holes.
Peeling paint – this indicates that there is corrosion or some kind of damage to the material that the gutters are made of.
Pooling water – if you notice pooling water in the gutters themselves, around the base of the house or on the roof, then the gutters are not properly transporting water away from building. Causes may include clogs, leaks or grading issues.
Mold/ mildew – mold or mildew appear in places that stay damp. If you notice any on the inside or outside of your building, check to see if the problem is originating with your gutters. If the gutters are not performing properly, then you may have water intruding into your siding or even into your home itself.
If you notice any of these signs of a problem, then it is a good idea to inspect your gutters, or better yet, get a professional to inspect them for you. Some issues, such as proper grading of the gutters, may be difficult to detect with the untrained eye. Grading is the amount of pitch your gutters have. They may look even with the roof; however, gutters need to be sloped ever so slightly in order to drain properly.
When to Repair
There are a few situations where a repair makes more sense than replacing your gutters or downspouts. Localized holes or cracks, depending on the material of your gutters, can usually be repaired. Using a patch of the same material that the gutter is made from, as well as an adhesive and sealer will usually be a decent fix that will extend the life of your gutters. Often times fixing leaky seams and joints is as simple as making sure they are securely fastened in the correct position. Depending on the severity and condition of the fascia boards, sagging gutters can often be resecured. If the issues that you have with your gutter system are localized to a few sections or less, then repairs may be your go to to save yourself some money while getting the job done. However, be sure to inspect the rest of the system to be sure there aren't other problems. If you have issues in one area, chances are that there are issues in other parts of the system.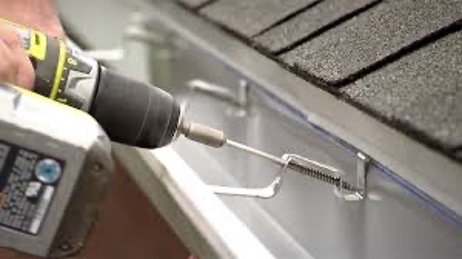 Often issues are caused by clogged gutters and downspouts. It's a good idea to get your gutters cleaned regularly. SNUGS trains all of our technicians to perform full gutter system inspections and light repairs. This means that if you are maintaining your gutters with regular cleanings, the techs cleaning your gutters can also make sure they are in good working order. All technicians carry common repair components so simple repairs can be made at the time of cleaning.
When to Replace
Replacing your gutters can be partial replacements, just replacing problem sections, or a full replacement of the whole system. You may want to consider replacement if you notice any of the following:
There are numerous repairs that need to be made. Once your gutters start to degrade it can be an endless chase of repairs. It may be easier and more cost effective to think about replacing your gutters.
The hangers won't stay screwed in. In this case you may have an issue with your fascia boards.
Seams or joints continuously come apart, even after numerous repairs. If this is happening, then there is a bigger issue with your gutter system
If you notice issues with pooling water even after you get your gutters cleaned
Any dented sections. These sections will be more prone to wear, will clog more easily and are usually the result of an impact which may have caused further damage.
Grading issues. These kinds of issues are very challenging for DIYers because the pitch needs to be accurate to work effectively as well as look appealing.
SNUGS has gutter installation crews with the latest equipment and knowledge to install a gutter on a new building, or replace the full gutter system. We specialize with 5K, 6K, and Fascia gutter types. We only use aluminum gutter materials for longer life of your gutter system. Our gutters are attached with screws and hidden hangers to attach to your building better, and not come off as easily. Our gutter systems come with corrugated downspouts for optimum flow and less clogging. We have many different options to help protect your building and get the water, and debris off your building.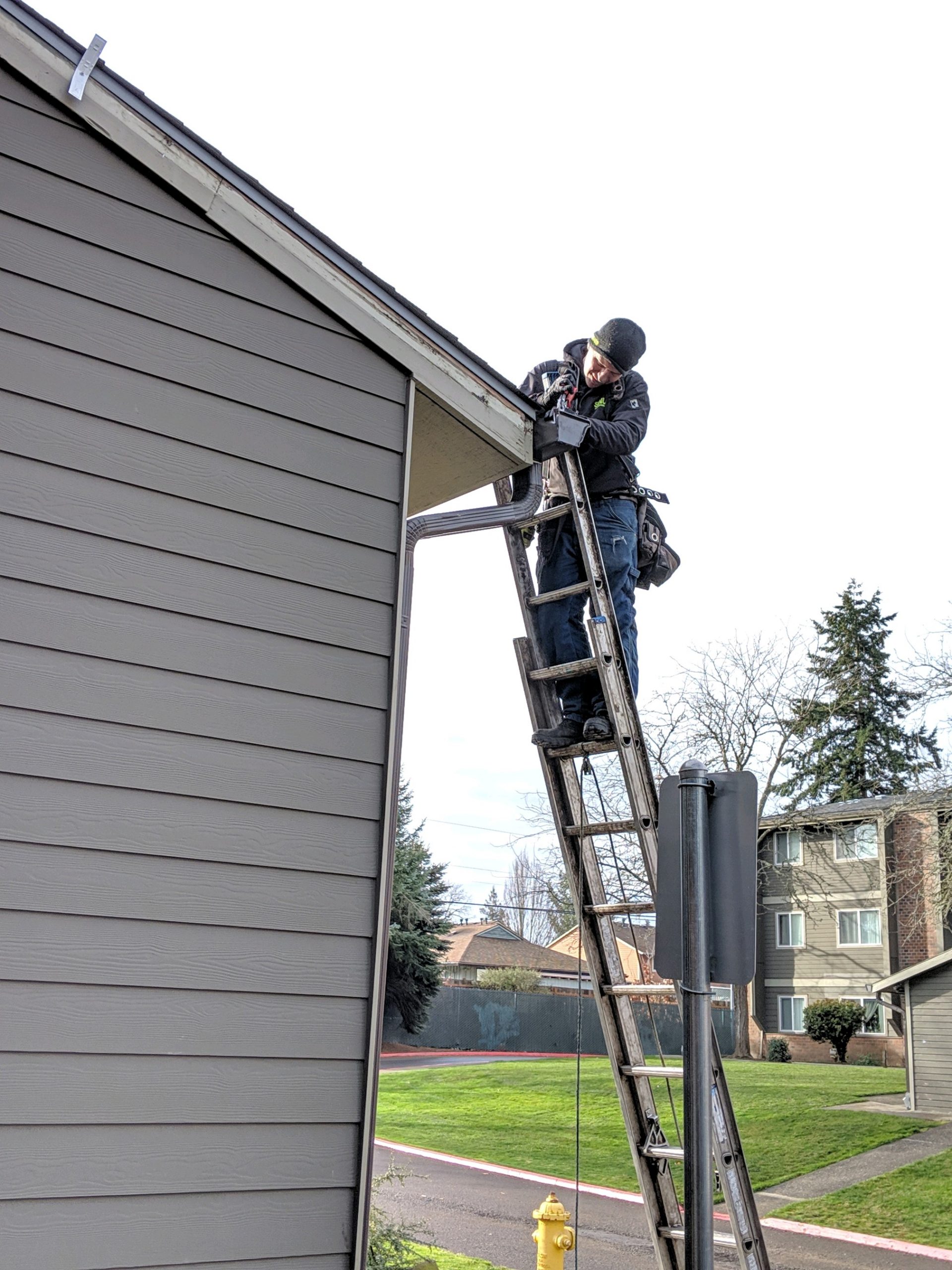 Conclusion
Keeping your gutters working properly can save you a huge headache in future. Water is the enemy of your home and water damage is no joke. Keeping an eye on your gutters and looking out for common problems can help your gutters last longer. Judging whether you can get by with repairs, or whether you need to replace part or all of your gutter system can be the difference between costly repairs in the future or more cost-effective options in the present. Maintaining your gutters with regular cleanings from SNUGS will keep your gutters functioning for years to come. SNUGS provides repairs alongside cleanings and if we find that you do need anything replaced, we will let you know.
Snugs Pro Wash, Inc, dba SNUGS Services, has been providing high quality Pressure Washing Services in Portland, OR since 1995. Started as a residential pressure washing and roof cleaning service, SNUGS is now one of the leading exterior cleaning companies in the Northwest. From our humble beginnings as a man with a truck and a trailer we have grown to become a multi-million dollar company serving corporate customers, name brands, and mom and pop companies alike.
Follow SNUGS on Facebook, Twitter, and Instagram