Pressure Washing Commercial Structures
Keeping a clean and well-maintained building can be an overwhelming task for business owners, especially if you have a large structure. The good news is that there are professionals who specialize in pressure washing commercial structures, ensuring a thorough job, and a clean and inviting business. Regular exterior cleaning has a few valuable benefits; it increases your business's curb appeal, can prevent costly repairs in the future, can prevent injury or health problems, and is the best way to remove graffiti.
Increasing Your Business's Curb Appeal
It's a mistake to underestimate the importance of maintaining good curb appeal. Besides increasing the monetary value of the building, having a clean and inviting business increases the chances that customers will check out your business. A dirty and unsightly exterior projects the impression that the business owner doesn't care about their business, consequently making potential customers take them less seriously. Don't let this happen to you, help your business by encouraging customers to do business with you.
Regular pressure washing will keep your building looking clean and professional, and that image goes a long way with potential customers.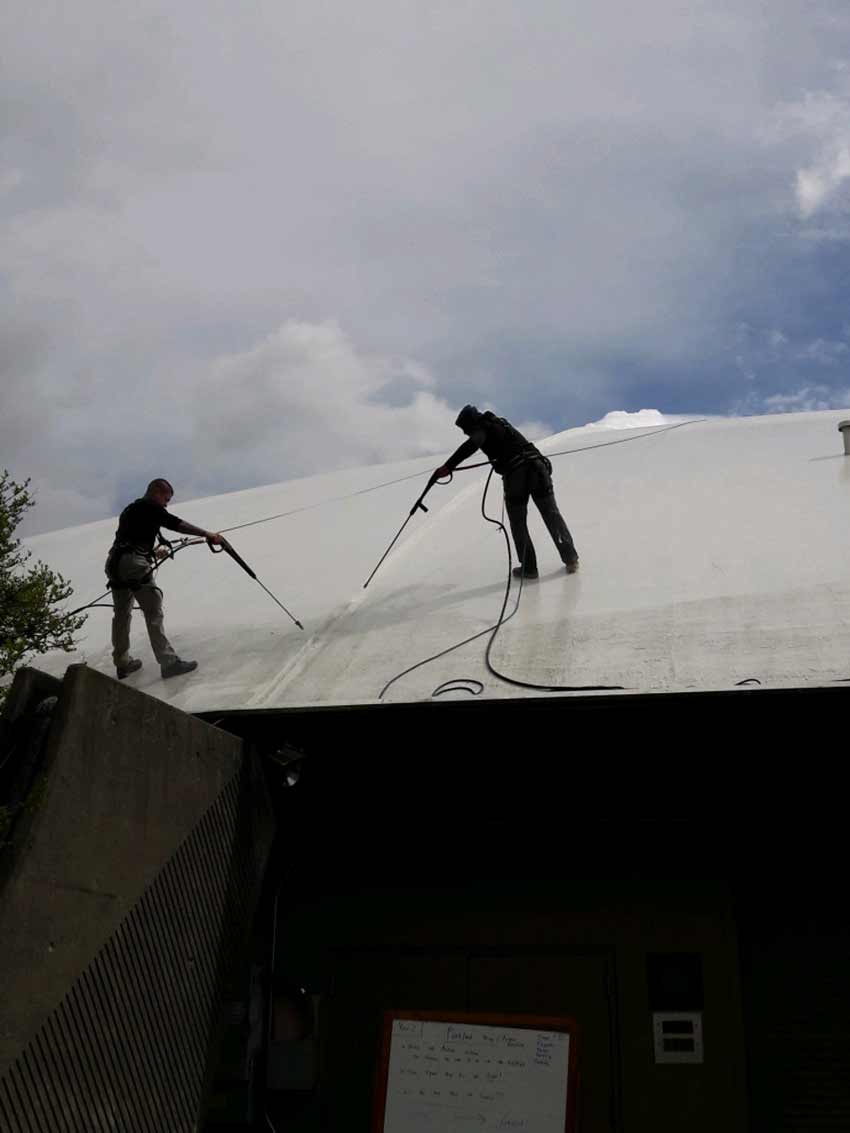 Preventing the Need for Future Repairs
Buildup of contaminants like bird droppings, mold, dirt, algae, moss, etc. can end up causing your building materials to break down. Bird droppings are highly acidic, which can be problematic for your structure. Mold, algae, and moss hold moisture close to your house, and water damage is a serious threat to your building. Exacerbated by the changing of the seasons and the freeze/ thaw cycle, untreated mold, moss and algae can end up costing you lots of hard-earned money in repairs.
These threats can easily be washed away with regular pressure washing, saving your future self time and money.
Prevent Injuries or Health Problems
Getting those hard to reach spots can be challenging if you plan to clean your own exterior. Either you leave them be and have dirty splotches that stick out easily, or you risk your safety by pulling out the ladder or trying another dangerous method to reach them. If you call the pros, then there's no need to worry about getting those tough spots cleaned. Professional pressure washers have the tools and experience to clean the entire structure thoroughly.
You might think that's it's not worth cleaning at all if you can't do it yourself, however, in the Pacific Northwest we have the perfect climate for the growth of pollen, mold, mildew and algae. If left unchecked, mold can even start to grow in your ventilation system and invade your building. The air quality in and around your building can suffer because of these substances. They can cause allergic reactions and other health effects.
Scheduling pressure washing services regularly will help keep you and your employees and customers safe and healthy.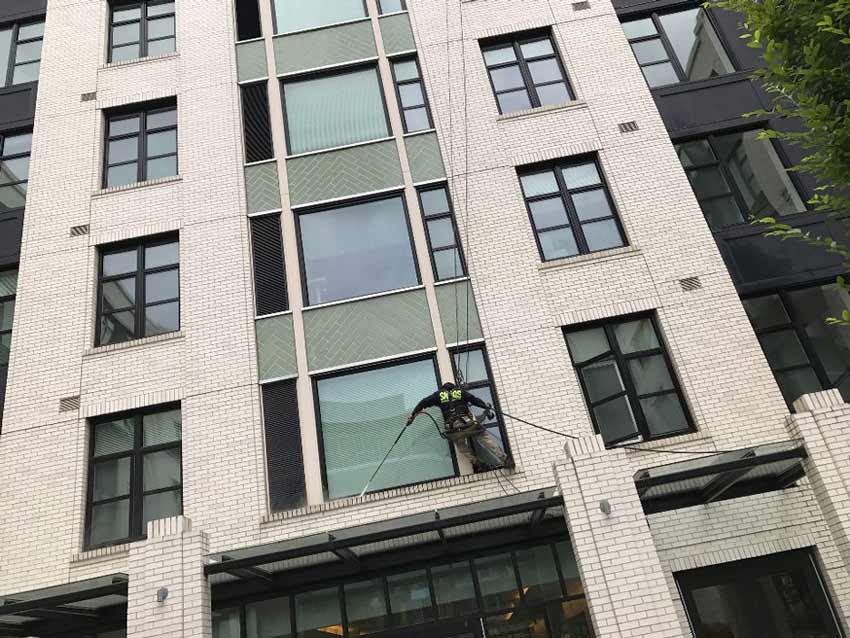 Removing Graffiti
Graffiti is a serious problem in the Portland area. Having your building vandalized sends a message to the people around your business that it might not be a great area to be in and can affect your business. It can be very difficult to get the paint off of your building, and the best way is to pressure wash it off. The faster you can get it cleaned, the more effective the cleaning will be.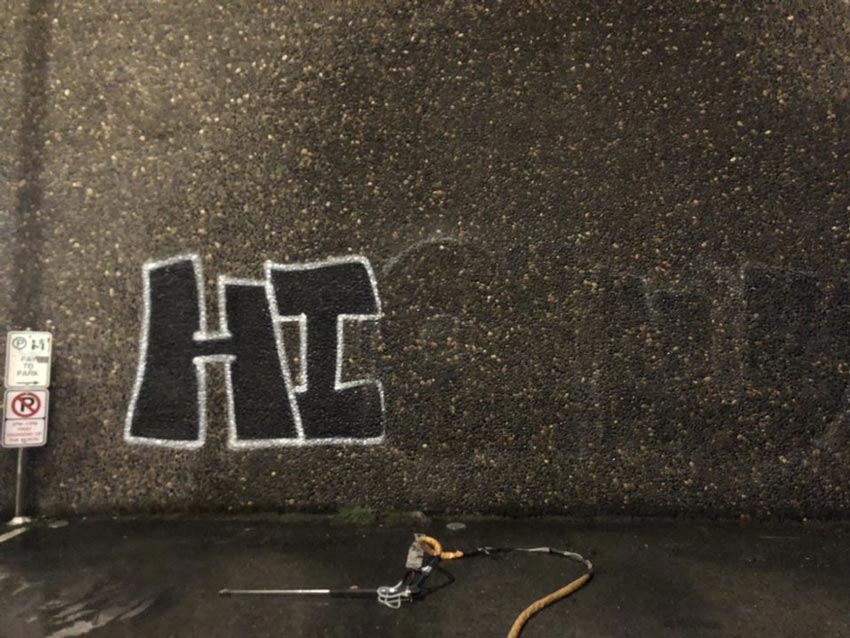 SNUGS has been washing buildings for many years, and has washed all types of building surfaces. Our custom-built equipment is can be adjusted to achieve the highest level of clean, without damaging the building surfaces. Included in our resume is a long list of "High Access" washing projects from Silos and bridges to Towers and High Rises. There nothing too big or tall for us to wash!
Give us a call today to get your building washed so you can increase your curb appeal, prevent the need for future repairs, prevent injury and health problems, or if you have problems with graffiti.
Snugs Pro Wash, Inc, dba SNUGS Services, has been providing high quality Pressure Washing Services in Portland, OR since 1995. Started as a residential pressure washing and roof cleaning service, SNUGS is now one of the leading exterior cleaning companies in the Northwest. From our humble beginnings as a man with a truck and a trailer we have grown to become a multi-million dollar company serving corporate customers, name brands, and mom and pop companies alike.