Gutter Option for Installation or Replacement
Gutters are an essential part of any home. Safely transporting water away from your home prevents water damage that can cause serious harm. Whether you are replacing your old gutter system or installing on a new home, here is what you need to know about the options you have.
Shapes
Today there are a few common shapes for gutters. The shape of your gutter will impact how well it transports water, how easy it is to clean and how it will be fixed to your home. Here are the most common types.
Half Round
As the name suggests, this style of gutter is shaped like a half cylinder. They are generally found on older homes that were built before the 1960s. While they are great at transporting water, they have two drawbacks; 1. They are prone to clogging and blockages from leaves and other debris 2. They are not as deep as the other major shapes and are less than ideal for areas with lots of rain. Because of the rounded shape, this style of gutter doesn't sit flush up against the fascia boards. This means that there are generally visible hangers where the gutter is attached to the building.
K-Style
These gutters have a flat back that is installed flush against the fascia boards and a decorative side facing outward. They are the most commonly used gutters and have been for the last few decades. Homeowners and builders like this style because they look great, they work well and can be made on-site. They are ideal for rainy climates because they can hold and transport more water than the half round.
Fascia
Fascia gutters are either fixed directly to the fascia boards or can act as the fascia board and gutter combined. They are generally custom built and usually requires professional installation. These gutters are very popular on the Pacific Northwest because can carry a large amount of water and they offer a seamless modern aesthetic.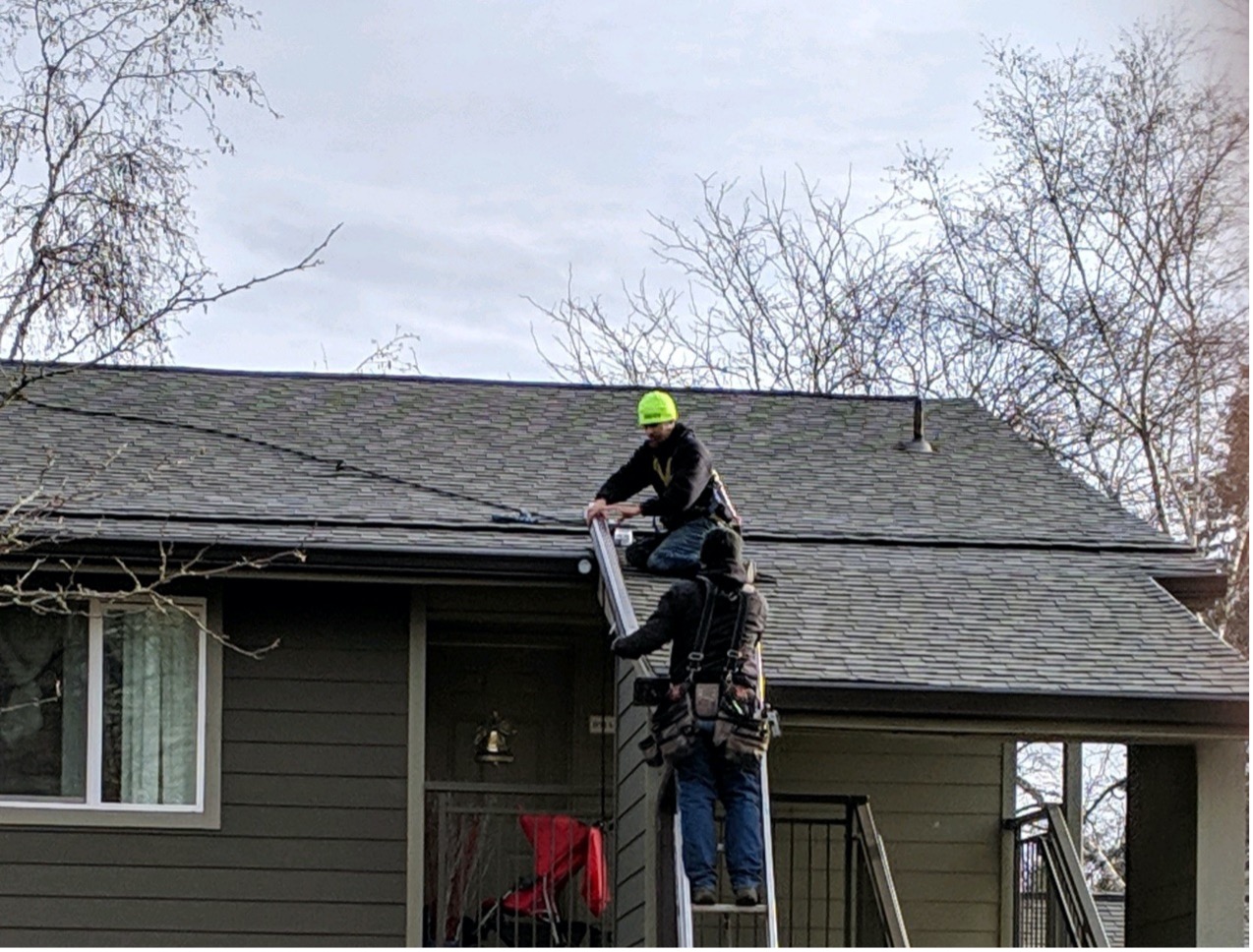 Materials
The material used for your gutters will have an impact on cost, weight, durability, complexity of installation, and aesthetics. Here are the most common gutter materials.
Steel
Steel gutters are very robust and can stand up to severe weather. The downsides to steel gutters are their weight and vulnerability to rust. You could go for the stainless-steel option, but expect to pay significantly more.
Vinyl
Vinyl is lightweight, inexpensive and DIY friendly. Unfortunately, you get what you pay for with this material. Vinyl is the least durable of the gutter materials and is more prone to cracking and other damage from the weather and any impacts or weight, like from a ladder.
Copper
Copper is extremely durable and has a unique look that many homeowners like. New copper gutters have a bright shine that transforms into a green patina over the years. Unfortunately, it is not a DIY friendly material and is very expensive. This material is generally only used on very high-end homes.
Zinc
Similar to copper, zinc is a highly durable material (though not quite at the level of copper) used for gutters. It also develops a patina over time and is generally used in higher-end homes. This material is expensive and not DIY friendly, and it is also susceptible to corrosion from salt in the air or runoff from certain types of shingles.
Aluminum
Aluminum is the most used material for gutters. It's a good material for a few reasons; it is light and easy to install, won't put extra stress on your hangers or fascia boards, it's affordable, not vulnerable to rusting, and it's durable. This material provides a good balance of durability and cost. One of the downsides of aluminum is that it is more prone to denting than some of the much more expensive materials, however, it is still a very durable material.
Construction
There are two common construction methods used today. These will impact ease of installation and cost.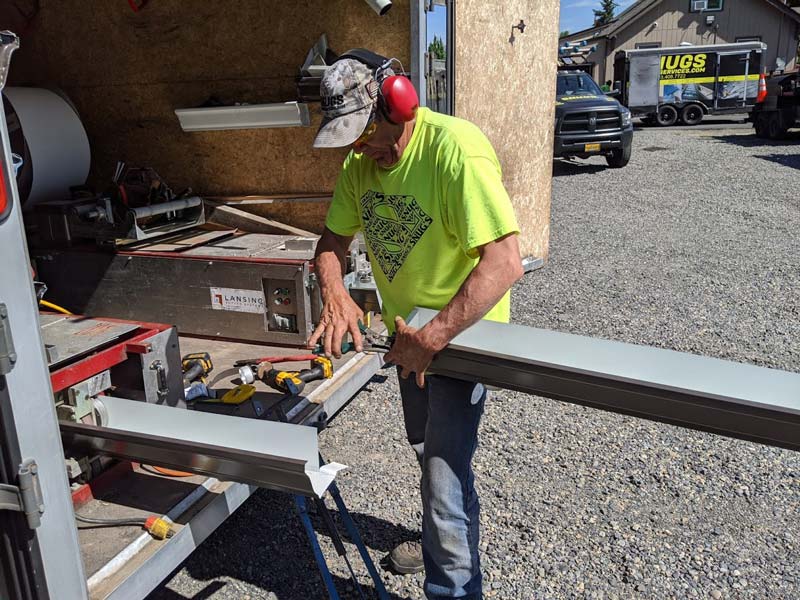 Sectional
This construction method uses sections of gutters that are connected, creating seams. This method is easy and inexpensive, so many homeowners opt for sectional gutters to save a few bucks. The major drawback with this type of construction is that each seam increases the likelihood of leaks.
Seamless
Seamless gutters are made from one piece of durable material, with joints only at corners and downspouts. These gutters are much more resilient to weathering and less likely to spring a leak. Installation of seamless gutters needs to be done by a professional and is more expensive than sectional options.
Conclusion
Here in the Pacific Northwest, we have a need for quality gutters. The amount of rain we get annually has the potential to wreak havoc on homes that aren't protected with a high functioning gutter system. That's why SNUGS has gutter installation crews with the latest equipment and knowledge to install a gutter on a new building, or replace the full gutter system. We specialize with 5K, 6K, and Fascia gutter types. We only use aluminum gutter materials for longer life of your gutter system. Our gutters are attached with screws and hidden hangers to attach to your building better, and not come off as easily. Our gutter systems come with corrugated downspouts for optimum flow and less clogging. We have many different options to help protect your building and get the water, and debris off your building.
Snugs Pro Wash, Inc, dba SNUGS Services, has been providing high quality Pressure Washing Services in Portland, OR since 1995. Started as a residential pressure washing and roof cleaning service, SNUGS is now one of the leading exterior cleaning companies in the Northwest. From our humble beginnings as a man with a truck and a trailer we have grown to become a multi-million dollar company serving corporate customers, name brands, and mom and pop companies alike.