Fleet Washing In Winter
In today's modern age, there is no slowing down in the world of transportation, just because winter has arrived. In fact, for some freight and transport companies, winter is their busiest season of the year. Thanks to the rise in popularity of online shopping and rapid delivery programs, company fleets see a ton of action come the holiday season, and in the Pacific Northwest, this means fleet vehicles driving in snowy, wet conditions. The wetter the roads are, the dirtier your trucks are going to get (and in record time to boot) so it may seem pointless maintaining a regular fleet washing schedule in winter. However, there are numerous reasons as to why you'd be sorely mistaken canceling your fleet washing services once the temperature drops. Continue reading to find out exactly why, regardless of the state of the weather, proper fleet washing services are always important.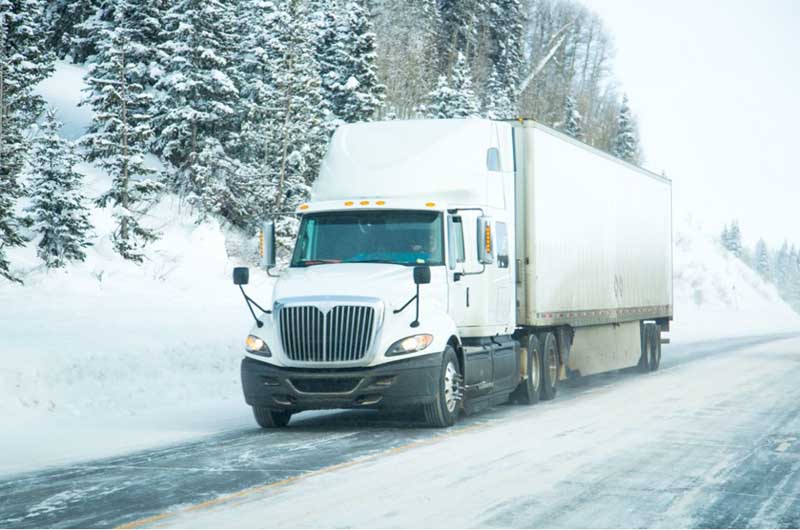 The General Importance Of Fleet Washing
Image And Brand: The cleanliness of your fleet speaks volumes to passersby and clients alike about your company and how you run the business. If your fleet is comprised of filthy, unkept trucks with peeling logos and visible maintenance issues, outside spectators are going to assume that your business practices reflect the same level of haphazardness and lack of care. Now whether this is true or not, it doesn't matter when your extra large traveling billboards are spreading a poor impression, all over the country…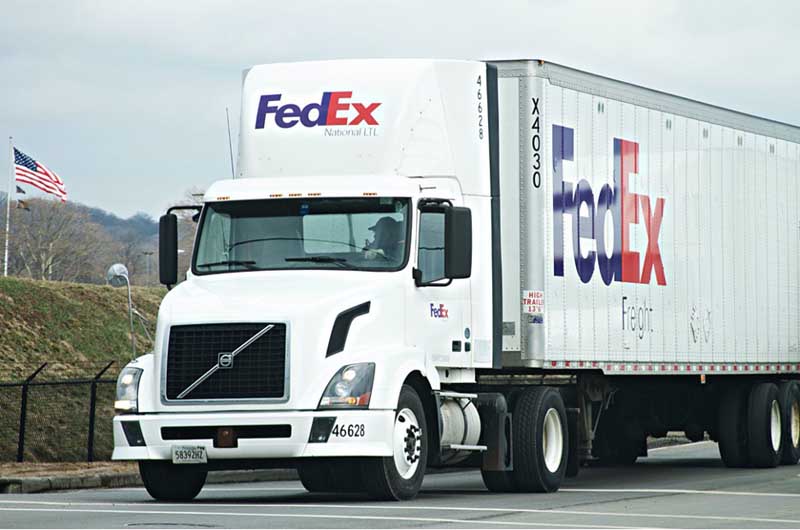 Preventative Maintenance: Having your fleet washed regularly and thoroughly means removing the grime and gunk of the road that could be hiding potential maintenance issues. An accumulation of debris, dirt, chemicals and other environmental factors on your trucks can also result in corrosion. If allowed to linger, corrosion cannot only affect your truck's appearance by causing the paint job to fade but it will also significantly reduce the lifespan of your truck.
Safety: A clean fleet prevents safety concerns from occurring on the road and potentially putting your drivers at risk while traveling from one point to the next. One of the safety benefits of regular fleet washing, regardless of the time of year, is the assurance that your headlights, taillights and clearance lights are clear, highly visible and in working order. While it may seem like an overly simple reason for a routine cleaning schedule, your drivers certainly won't think so as they're traversing down a dark highway in the middle of nowhere one night. Ensure they feel looked after and that their working conditions are as safe as possible to prevent losing good drivers who prefer a safe work environment over not.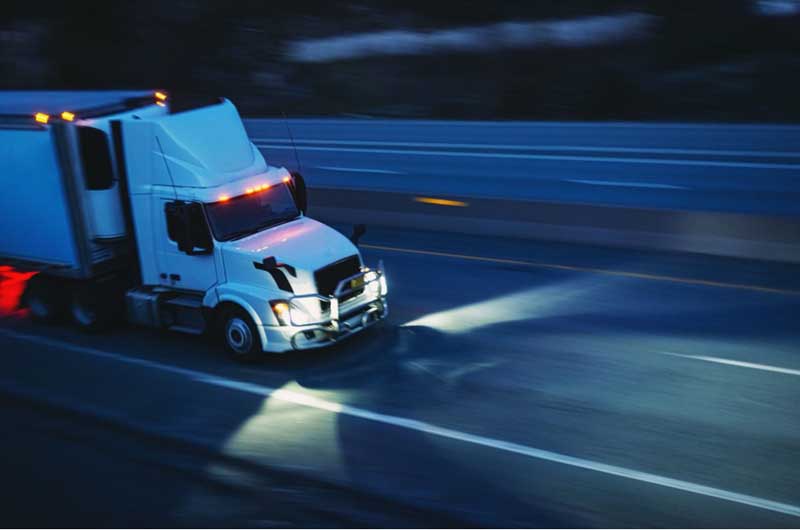 Cost Savings: Avoid the associated fees that can come along with government officials catching you with a dirty fleet. Not to mention, the longer your trucks last without issue the longer you can go without having to committee to major and expensive repairs or buying a new truck, a great relief to your wallet and the annual budget.
Why Are Fleet Washings Crucial During The Winter
To begin with, the reasons list above stand just as true during the winter as they do any other time of the year. Just because it's cold outside, doesn't mean you're suddenly off the hook for all the issues that can arise when you manage a dirty fleet. Trust me, I hate the cold and dream of the day I can move to a tropic climate, but until then I still have to continue to clear my sidewalks and ensure my car's tire pressure is adequate. If I don't do these things, then winter (and city ordinances) will get the best of me.
Remove Winter Grime: While snow may look whimsical draped over gently rolling hills or dusting the ends of evergreen trees, but alongside the freeway and highway, it's a very different story. With the presence of snow comes sludge, mud and lots and lots of dirty water. With all that stuff present on the roads while your trucks travel to their next destination, your fleet is bound to get very dirty, very quickly.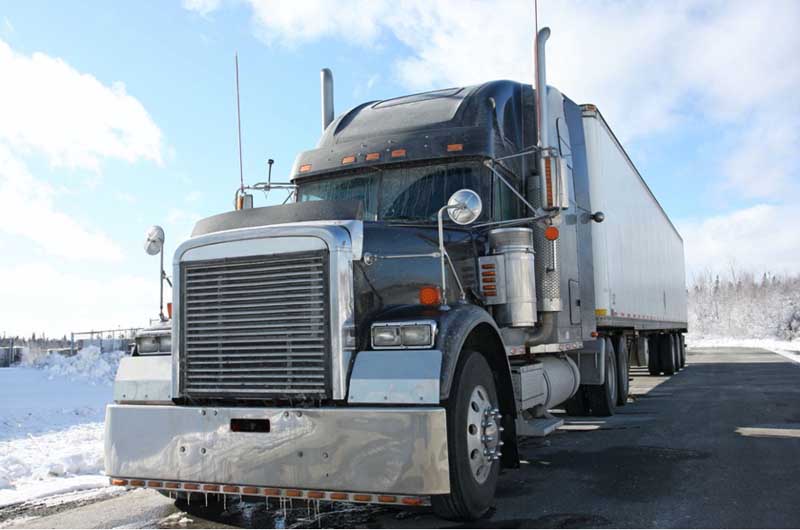 Remove Salt: Road salt is one of the necessary evils you will encounter during the winter season as your trucks travers the country and further, completing one delivery after another. The issue with road salt is, while an effective way to improve road conditions after a particularly bad winter storm, it's harmful for the environment as well as the condition of your fleet. When a combination of rock salt, moisture and metal come in contact with each other, corrosion is inevitable. It's estimated, according to the United States Environmental Protection Agency, that rock salt's corrosive effects result in approximately 5 billion dollars in annual repairs to vehicles and roadways in the US alone. Once rust and corrosion begin, it is extremely difficult to stop or slow down these effects and impossible to reverse. However, while rock salt has some significant negative effects on the world around us, it's use is not going anywhere, anytime soon due to the increase in driver safety that comes with it's use. Therefore, the only way to deal with road or rock salt is to wash it off, thoroughly and frequently.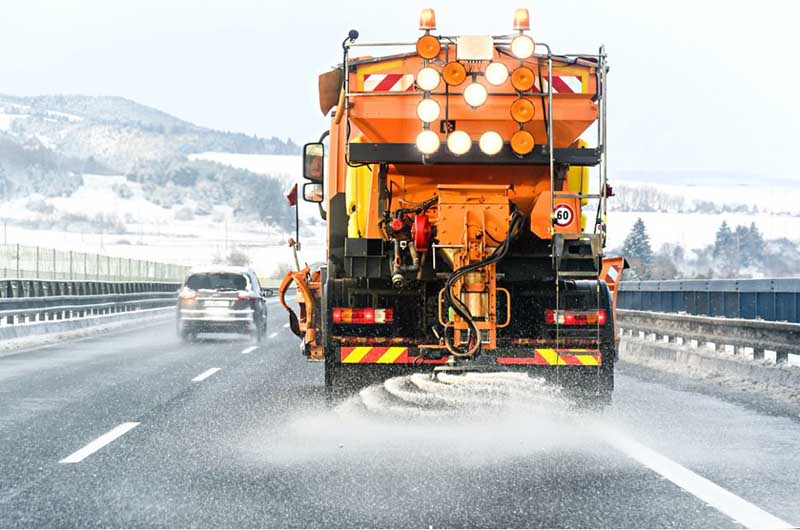 Ice and Snow Safety: Over the years, there have been many a car accident, tragically resulting in death for some drivers, caused by sheets or chucks of ice flying off the back of tractor-trailers and semi-trucks while traveling down the highway. Protect your employees, your company and the people simply existing near your fleet by ensuring that snow and ice buildup has been properly and promptly dealt with.
The Benefits Of A Mobile Fleet Washing Service
Safety: I might sound like a broken record when it comes to the safety of your drivers and those around your fleet, but the importance of safety in regards to fleet washing can't be overstated. Properly cleaning big rigs and fleet trucks is not a simple or easy task to manage during the best of weather, but add the special complications winter brings to the task of fleet washing, it can be downright deadly. Between frigid temperatures, brutal wind chill and slick, icy work conditions the risks of winter fleet washing seem almost endless. However, when you're dealing with such a necessary requirement for running an effective fleet, how do you (safely) keep your rigs clean? In cases like these, it's time to call the professionals to get the job done so your workforce can do what they do best, keep things moving.
Time/Cost Savings:

Professional fleet cleaning

crews are highly trained and equipped with the proper tools needed to provide a thorough clean while also protecting your trucks and drivers from the effects and drawbacks of washing in the cold. Avoid damage caused by improper water temperature, poor cleaning techniques especially when considering the weather, and worker's compensation claims by allowing a team of trained crew members to complete the task instead.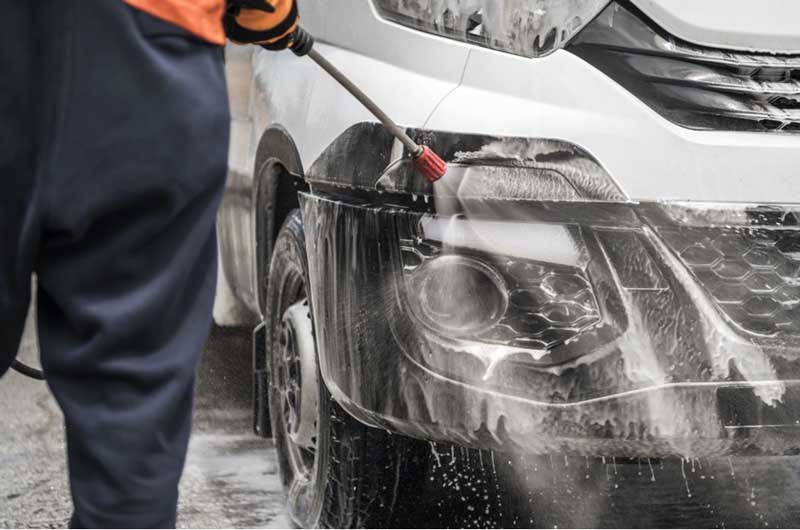 Improve Driver Morale: When I was a kid, I used to curse my parents whenever they handed me a shovel and told me to get busy on those rare but beloved snow days… I can only imagine what some drivers might think having to clean their own truck, on top of everything else they do, in winter conditions. Don't leave your drivers out in the cold to grumble under their breath and contemplate the seemingly better employment options out there that include heating. Instead, bring in the professionals to handle the job.
At Snugs Services, we've been providing Portland and the surrounding region with excellent mobile fleet washing services for over 25 years. If you've yet to determine a regular fleet washing schedule for this winter, or are looking for a more convenient option to keep your fleet sparkling, then it's time to give Snugs Services a call! Contact us today to receive a free project quote!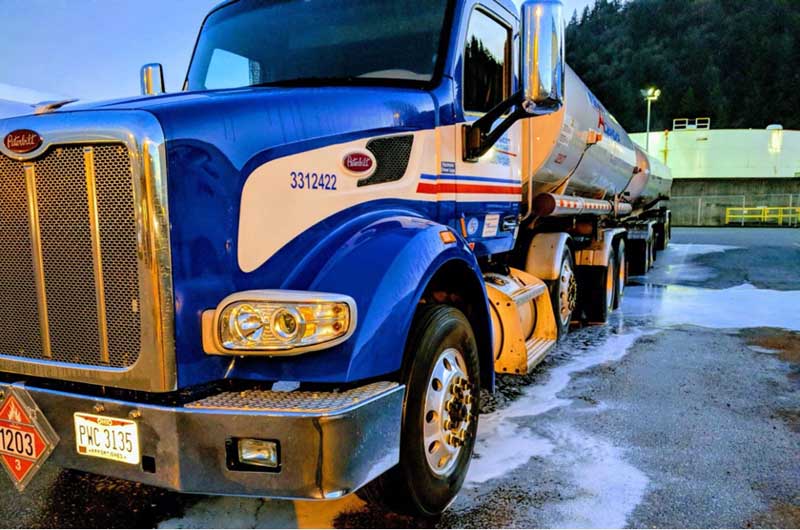 Snugs Pro Wash, Inc, dba SNUGS Services, has been providing high quality Pressure Washing Services in Portland, OR since 1995. Started as a residential pressure washing and roof cleaning service, SNUGS is now one of the leading exterior cleaning companies in the Northwest. From our humble beginnings as a man with a truck and a trailer we have grown to become a multi-million dollar company serving corporate customers, name brands, and mom and pop companies alike.