Are You Prepared for a White Winter?
Few would argue that a fresh blanket of snow is not a serene sight. However, as a rosebush has thorns, snow too has dangers that accompany the beauty. In fact, the city of Portland has found that snow is dangerous enough to put into law that YOU are responsible for its removal and liable for any events caused by failure to remove it.
Many cities in Oregon and Washington have made similar laws. From Longview, WA, to The Dalles, all the way to Eugene, cities have made it clear that snow removal is important for both businesses and homes. Make sure you take care of it before any legal trouble comes your way!
The Oregon Government has also stated "The chances for cold-air outbreaks and valley snowfall are much higher this winter, compared to the past two winters."
Anyone who has done it knows that snow removal is serious work. It may be worth giving your local professionals a call to get the job done right. Here are 5 things to consider before you pick up the shovel.
Equipment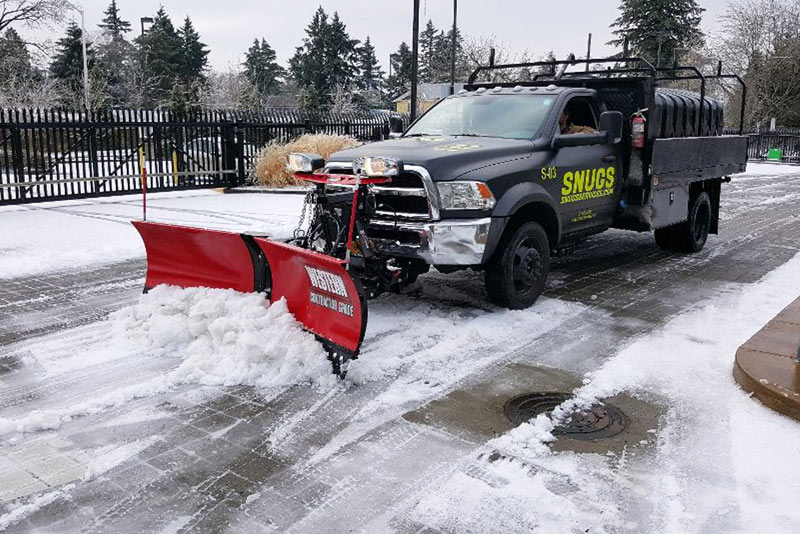 Snow plows are not cheap, and that's not even considering the vehicle that they would be attached to. An attachment for a truck would run you upwards of $1,300. You could opt for the shovel if you want to spend some serious time moving snow around, especially if you have a parking lot to clear. With how Pacific Northwest winters are, a snowblower would collect dust and take up space most of the year, plus these machines need to be maintained. Depending on how big the area you are clearing is, de-icer can really add up in cost if you are buying by the bottle.
A professional removal service has the equipment to get the job done right. They know how to maintain and use it so you don't have to.
Keep Your Property Looking Great
A fresh snow is a thing of beauty, a beauty that quickly fades. Dirty snow can make your business or home look unsightly. Professionals will clean up your property and use de-icer to make sure it stays that way. With experience and expertise, they can get the job done without any damage to your property which can come as a result of improper use of equipment. Using heavy duty equipment can have a learning curve, avoid damaging your own property by outsourcing the job.
Quick and High-Quality Work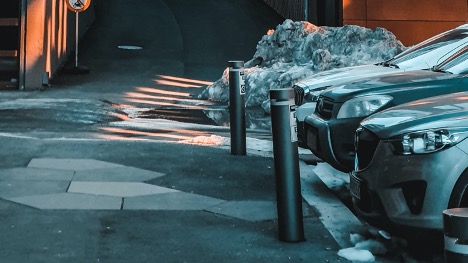 Practice makes perfect. Professionals have the experience to do a great job quickly so you can get on with your life. A job that may take you hours to do on your own can be done in a fraction of the time by a pro because of their equipment and expertise. You probably have better things to do than shovel snow, might as well get it knocked out quickly.
Convenience
Often what happens is that snow will pile up at night for us to wake up to. Most of us lead busy lives and shoveling snow is not usually high on our to do list, but the job must get done. Instead of scrambling in the morning, call up a snow removal service to take care of it so you can carry on as usual. Your time is valuable; free it up so you can get more work done, spend time with the family, or start knocking out that to do list.
Keep Your Business Running Smoothly
If you run a business, don't lose customers to your competition because it's a hazard trying to get to your building. It's a good idea to keep your parking lots clear so customers aren't afraid of getting their vehicles stuck. There's not much worse than someone injuring themselves in your place of business, keeping walkways clean and clear can prevent injuries from people slipping and falling.
Clearing out all of the snow from parking lots and walkways is a ton of work and can take up a lot of time. You have a business to run, let the pros get the job done quickly and skillfully so you can focus on the things that matter to your business.
Conclusion
You certainly could take on the task of clearing the snow around your business or residence, however it seems that hiring professionals to do it is a better choice. They have well maintained equipment, experience, and expertise to do an exceptional job in a short amount of time. This will free you up to focus on what needs to be done in your own life.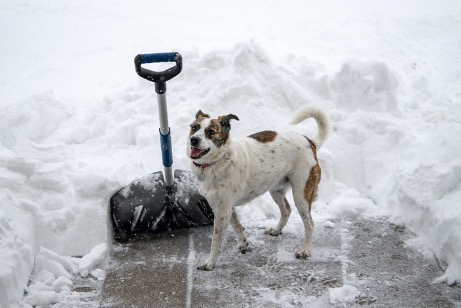 So, are you prepared for a white winter?
Snugs Pro Wash, Inc, dba SNUGS Services, has been providing high quality Pressure Washing Services in Portland, OR since 1995. Started as a residential pressure washing and roof cleaning service, SNUGS is now one of the leading exterior cleaning companies in the Northwest. From our humble beginnings as a man with a truck and a trailer we have grown to become a multi-million dollar company serving corporate customers, name brands, and mom and pop companies alike.
Follow SNUGS on Facebook, Twitter, and Instagram