A Property Manager's Guide To: Scheduling Fall Cleaning Services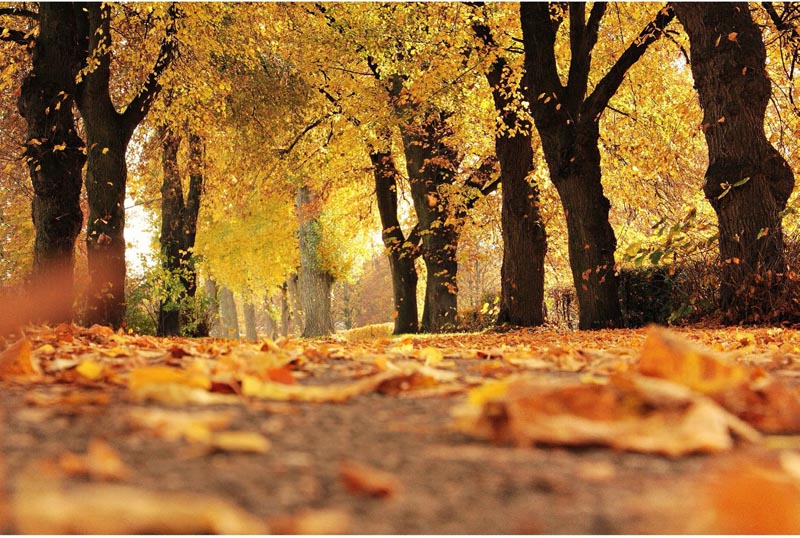 It's been a doozy of a summer here in the Pacific Northwest, with a damp spring seeming to last forever, followed by a couple of months that gave us the chance to experience what living on the face of the sun might feel like. As air conditioners blasts and shorts reign supreme as the fashion choice of the season, fall more than likely seems like it's ages away. However, the first day of fall will arrive in a little over a month, and with it, challenges that accompany the change in weather.
As a property manager, planning ahead can be a lifesaver as far as keeping your property running smoothly (and saving you a few headaches in turn). Not to mention, autumn is your last chance to prepare your property or properties for winter. If you wait until the leaves change, you'll be stuck attempting to schedule these essential maintenance services at the last minute, and even paying exorbitant emergency fees to cover immediate fixes. Instead, schedule key fall maintenance and cleaning tasks now, ahead of competing complexes and before business's calendars begin filling up, to avoid any pending disasters just waiting to play-out come first frost.
Things To Schedule Your Crew For:
As a property manager, one of the perks – typically- of the job is having an on-site maintenance crew to help keep the property in tip-top shape and handling daily issues that may arise. With that said, when planning necessary tasks for your crew to complete, it's wise (and considerate) to discuss these plans with head of maintenance, beforehand, and begin determining how much time and manpower will be required to complete each task. Some tasks will re
quire working within tenants' hours in order to safely enter residences as well as providing sufficient warning in order to avoid complaints and inconveniences. Listed below are some of the essential fall tasks for your crew that should be scheduled ahead of time:
Smoke/CO2 Detector Inspections: Go ahead and have all smoke and CO2 detectors inspected on the property. This can be a tricky task to complete due to having multiple residences on each property. Request a time frame in which your crew can enter each tenant's home to inspect detectors or ensure that they are checked during annual inspections.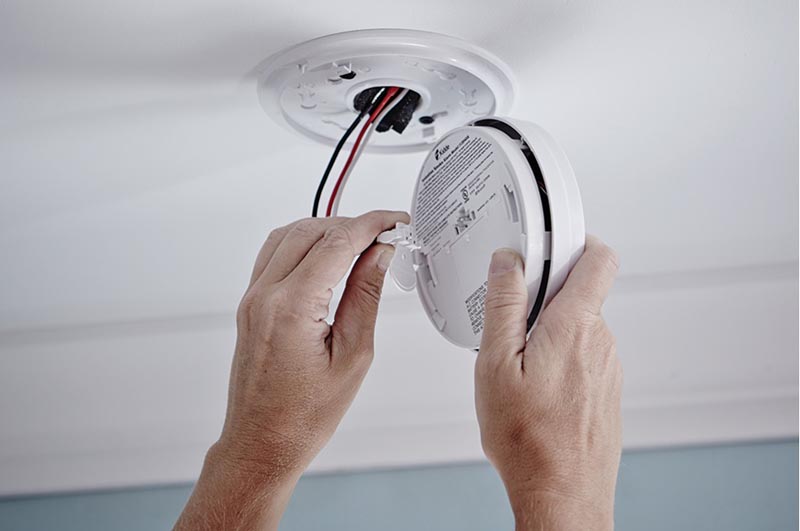 Change Out HVAC Filters: Replacing your HVAC filters can improve the efficiency of your heating and cooling system, as well as prevent dust and allergen particles from circulating throughout your residences' homes.
Turn On The Furnace(s): Don't wait until winter to find out if your tenants are going to have heat to keep them warm. It's as simple as having someone turn on the furnace early in the fall and if any abnormalities occur (like strange sounds or a lack of heat), avoid emergency fees and angry, freezing tenants by scheduling furnace maintenance ahead of time.
Have Sprinkler Systems Blown-out: If you have someone on your team who is familiar with sprinkler lines, and you happen to have a pressure washer – than blowing out your sprinklers can be a DIY project. Just ensure that you warn tenants of when this will be occurring (it's kind of a noisy process) and be sure to get it done before the first frost of the year to avoid your pipes freezing. If you don't feel comfortable having your crew complete this process (it can be quite the ordeal to fix a busted sprinkler line), it's time to book a professional service to come out this fall and clear your sprinkler lines for winter.
Set Or Refresh Rodent Traps: As the temperatures drop, we humans seek out warm, dry places to avoid the frigid air – well so do those pesky critters. Prevent rodent infestations this fall and winter by having your crew either place or refresh traps on your property (make sure to focus on crawlspaces and basements if applicable).
Scheduling The Professionals
While there are important tasks that you can schedule your staff and crew to take care of in the upcoming months, some tasks are better left to the professionals. Whether you're completing a routine cleaning or tackling issues that arose during the first half of the year (I don't know about you, but my home's parking lot is currently fuzzy with moss – the conditions this year were perfect for growing the verdant stuff). For the sake of time, safety, and efficiency be sure to plan ahead when getting these tasks on the calendar:
Fall Gutter Cleaning: Depending on the tree coverage and the height of the buildings on your property, fall is the perfect time to schedule your second gutter cleaning of the year and keep your gutters working smoothly.
Tree/Shrub Trimming: Avoid snapped limbs and debris being scattered across the grounds or damaging electrical lines this fall and winter due to high winds and dropping temperatures by booking a tree trimming service.
Moss Removal: Fall is the perfect time to clean up any moss growth that as occurred during the spring and summer. Though you may have to schedule a follow-up appointment the next spring to ensure no future growth, having the moss cleared before winter means fewer slipping hazards and less work the following year.
Roof treatment: Have roofs treated for moss before frigid temperatures have the chance to freeze any moss currently residing in the cracks of your shingling. If this occurs, you can be left with a real mess on your hands. The expanding moss may cause crack in the rooves of your property resulting in leaks and a roof that is in desperate need of repair or even replacement sooner rather than later.
Fall Window Cleaning: If you need a second window cleaning service this year, now is the time to schedule for your fall appointment. Keep your windows looking great for the coming winter months and remove any hard water spots and build-up before the winter months really solidify everything. However, don't wait until the fall to complete the first window cleaning of the year as there won't be enough time to ensure a proper deep clean before the weather renders window cleaning impossible.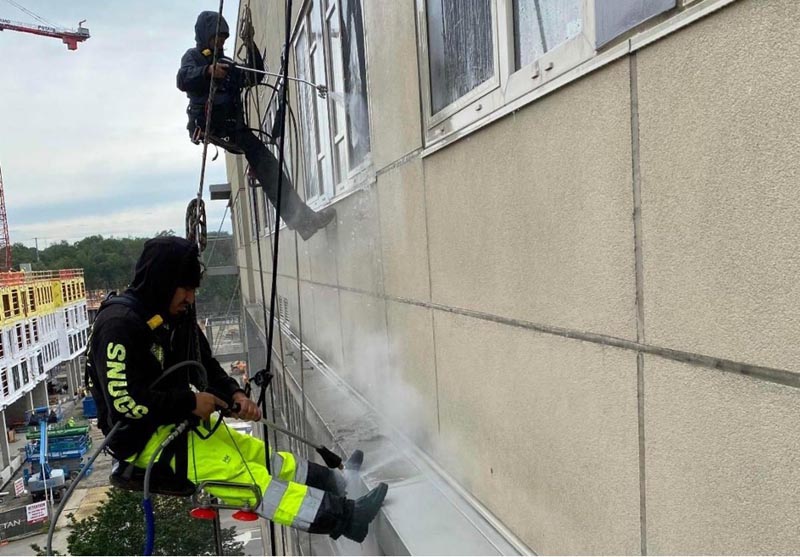 Need a reliable and trusted professional cleaning service to help you out this fall? At Snugs Services, our dedicated and highly trained team have been assisting property managers, homeowners and commercial companies with fall cleaning services for years. With our custom equipment, specialty techniques and dedication to client satisfaction, there isn't a better choice for getting those tough cleaning jobs taken care of in the Pacific Northwest! Give Snugs Services a call today to book the services you need to keep your property in proper working condition this fall.