A Property Managers Guide To: Exterior Brick Cleaning Services
From castles, churches, hospitals and warehouses of the past, to modern day libraries and museums, we are surrounded by brick architecture. Brick has been a popular material in construction for thousands of years, first making an appearance as dried mudbricks in the upper Tigris region as well as modern day Turkey. Thanks to the fact that brick is made with natural materials such as clay, has a long lifespan, is sturdy in nature and has a beautiful rustic appearance, brick has remained one of the most, if not the most, popular building material in the world.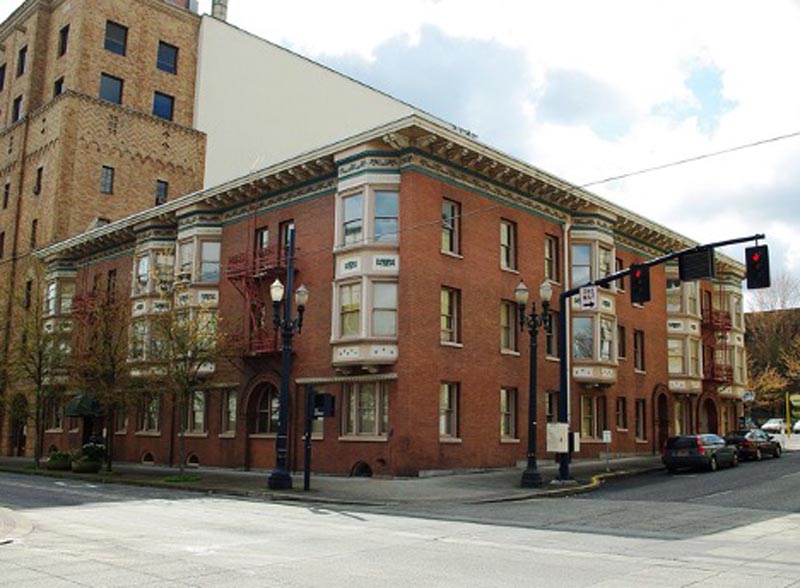 As a property manager, you most likely pass by a few brick structures or elements spotted around your property every day. Like all exteriors, brick can take a real beating from the outside world and therefore – thanks to the rough texturing of brick, its porous nature and constant exposure to the elements – there are many reasons why brickwork starts looking grimy and dilapidated. However, by scheduling regular cleanings, you remove the buildup of soot, pollutants, efflorescence, smoke, bird droppings, smoke discolorations, salt deposits, graffiti and so on from your brick exteriors. It's important to ensure that these corrosive and unsightly substances are removed habitually for the sake of maintaining your property and the masonry found on it.
Why Cleaning Your Brick Exterior Surfaces Is Important
Appearances: as mentioned above, cleaning or having your brick exteriors cleaned is a great way to freshen up your property. Show current residents you care about their living situation, attract potential tenants, and take care of any eyesores that could affect the value of rental units. Unfortunately, if you're maintaining property in a heavily populated area, one of these eyesores may be graffiti – which should be dealt with as soon as new markings have been discovered. By having your masonry cleaned regularly, your old discolored brick can look new again.
Longevity: brick, if properly maintained, can last upwards of 150 years. However, if upkeep is neglected, organic growth such as moss, algae and lichen (plants that love damp, humid spaces which are easy to find in the Pacific Northwest) can cause cracks, and eventual erosion, throughout the brick and mortar. This will significantly reduce the lifespan and stability of your brick exteriors.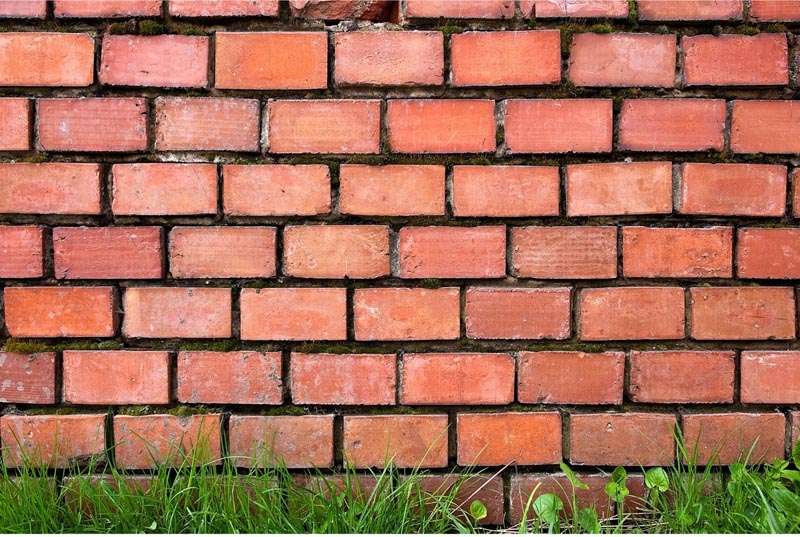 Safety: crumbling brick can lead to a weakening of the structural integrity of your building, resulting in unsafe living conditions for your residents. In addition, due to brick's porous nature, they can easily harbor biological substances like bacteria and mildew that can have harmful effects.
Things You Can Do
You may be wondering what you can do as a property manager to help with the upkeep of your brick exteriors and hardscapes. While it's smart to leave the intensive cleaning to professionals with the proper tools and technique, there are certainly steps that can be taken to keep your masonry looking pristine.
Hose It Down: Throughout the summer, while your maintenance/grounds team is out on the property completing usual tasks, have them spray down the brick exteriors and hardscapes to remove the accumulation of dirt, bird droppings, spider webs and general grime. This will help to keep your brick looking decent for longer as well as prevent as much buildup as possible in between professional cleanings.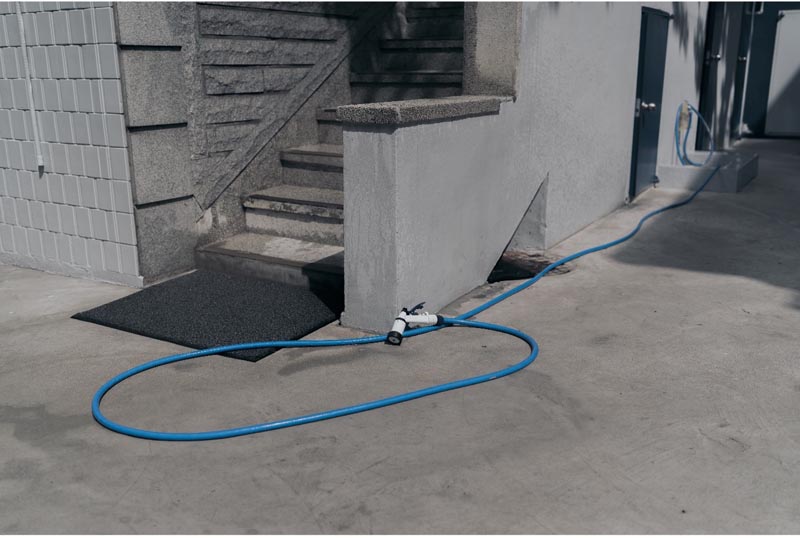 Give It A Bleach Bath: If you notice mold or moss growth in easy to access spots, like along a building's foundation where moisture from vegetation can create the perfect growth conditions, go ahead and have your team mix up a diluted bleach mixture. Note that it is smart to wait for a cooler day, with some cloud coverage, to tackle this task. By doing this, your solution is less likely to dry out during the cleaning process, which can leave behind unsightly streaks on the masonry. Combine one tablespoon of bleach to a gallon of water and with a stiff bristle brush – never use a metal scrub brush, the harsh abrasions that it will cause can result in permanent rust-filled scratches in your brick – scrub at the affected areas. Keep your work area moist while you scrub and once your surface is clean, go ahead and spray the area down once more to remove any bleach residue. While effective for small problem areas, this cleaning method is time consuming (taking your team away from other necessary tasks), labor intensive and not always effective.
Things The Professionals Can Do
Due to a significant room for error, when it's time to deep clean your masonry exteriors, it is wise to hire an experienced pressure washing company to take care of your brick cleaning services. At Snugs, we have been cleaning and sealing masonry for over 25 years. Our crew members complete thorough training to ensure the deepest clean possible at the highest efficiency, and providing you with the best exterior cleaning services in the Pacific Northwest.
A New Level Of Clean: Our expertise allows us to use a combination of professional pressure washing techniques and specialty detergents designed specifically for masonry surfaces, that will leave your brick looking like new without the damage.
Seal Coating: Applying a seal coating to your masonry work every 3 to 5 years can be an absolute game changer when it comes to brick upkeep and maintenance. By having

a seal coating professionally applied

after thoroughly cleaning your brick exteriors, you are taking massive steps towards protecting your investment. A seal coating will extend the lifespan of your brick, help keep it clean by creating a barrier between debris and the surface of the brick, prevent moisture damage and moss/algae growth. Not to mention, our specialty penetrating masonry sealant has anti-graffiti properties, making subsequent cleanings much easier
Avoid Bigger Issues: As our team works on getting your brick sparkling clean, we'll make note of potential issues we see and inform you of them before they have the chance to become a real thorn in your side.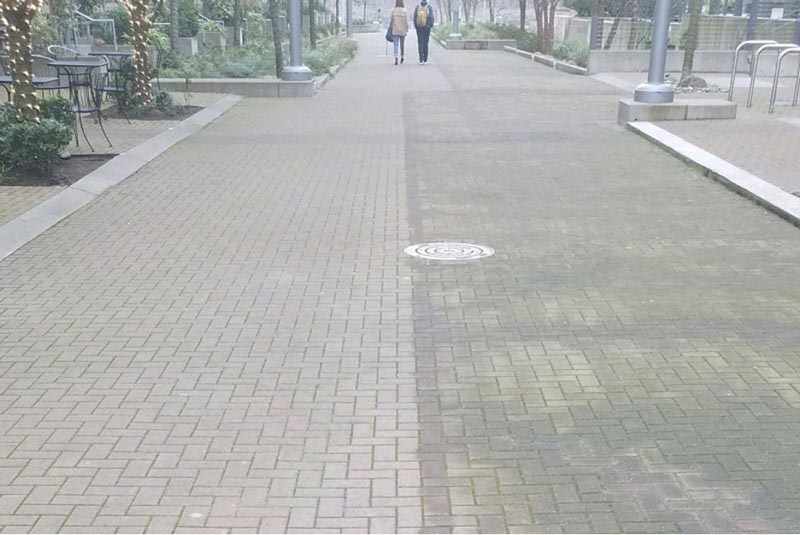 So keep your eyes peeled this summer as you tour the extent of your property; if you notice that the brick exteriors and hardscapes around you are looking worse-for-wear – a deep cleaning is in order. Be sure to beat the rainy season and save significant amounts of money and time by getting the job done correctly the first time around. Call Snugs Services today and we'll have your property's masonry work looking brand-new in no time!
Snugs Pro Wash, Inc, dba SNUGS Services, has been providing high quality Pressure Washing Services in Portland, OR since 1995. Started as a residential pressure washing and roof cleaning service, SNUGS is now one of the leading exterior cleaning companies in the Northwest. From our humble beginnings as a man with a truck and a trailer we have grown to become a multi-million dollar company serving corporate customers, name brands, and mom and pop companies alike.