9 Reasons To Hire Snow Removal Services During The Summer
A couple of winters ago, snow pummeled the Pacific Northwest, covering it in a thick layer of snow and ice and bringing the region to a screeching halt. Powerlines fell, businesses closed, traffic lights lost power and unlucky residents were trapped in their homes all around. I, unfortunately, was among the many stuck at home for days on end. While the snow fall had been pretty spectacular for the area, it hadn't been any worse than what I'd seen in the past (I grew up shoveling piles of the stuff every year in my hometown). What made it a truly unforgettable week, was the fact that our apartment complex left us to fend for ourselves. Two days before the big storm, they locked up their on-site office and proceeded to leave their hundreds of tenants stranded for the days that followed. Snow blocked the one and only entrance to the massive complex with several cars stuck in both directions – evidence of people attempting to enter and exit the property unsuccessfully. Cars laid strewn across the parking lot like a bad game of bumper cars suddenly terminated mid-play, carports collapsed, falling trees rested on car hoods (including my roommate's) and walkways were almost untraversable.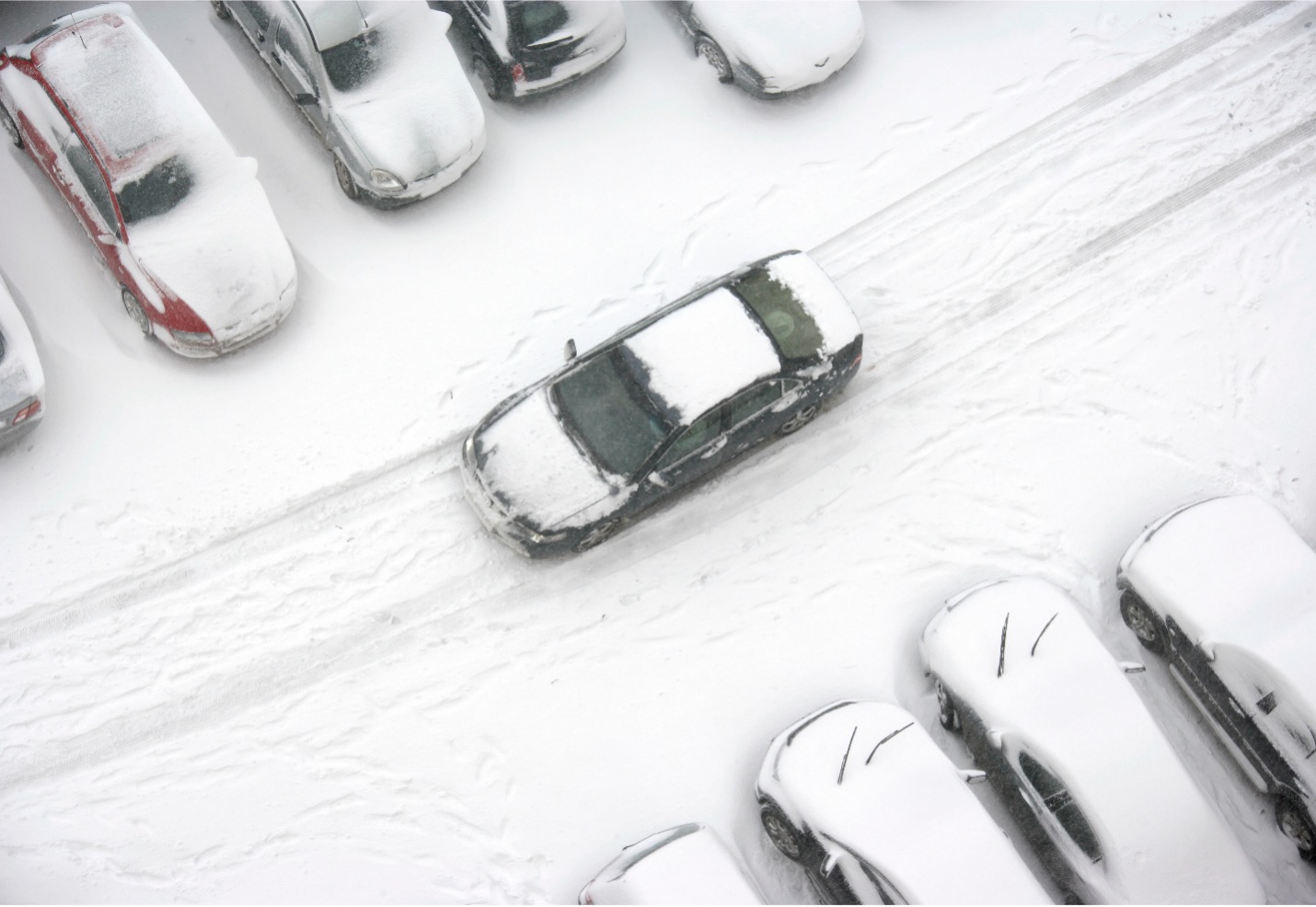 This comedy of errors continued for five days. People stood in the middle of the parking lot, attempting to push a path clear so that they could escape, only to get stuck themselves. On day four I had to trek roughly two miles to the nearest store to buy some desperately needed groceries and almost gave up before I started as soon as I exited my door. While our property manager was kind enough to send a complex-wide sympathy email with the timeless advice to "put a bucket under that leak", they did nothing about the snow-pocalypse playing outside my living room window. Finally, very late, on our fifth snow day, an unknown hero came tearing through the complex with his ATV snowplow and spent the next several hours clearing away the packed snow as best he could. Finally, we were free and no thanks to the people we paid monthly rent to…
The Beauty Of A Plan
Now, as kind as our mystery savior was to dig us out of our winter prison, he shouldn't have had too. Instead, the property management at my complex should have had a winter management plan put in place that included hiring a snow removal service as early as August or September the year prior. If this had been the case, they could have avoided the slew of complaints, lawsuits and bad reviews that were flung their way after one week of true winter chaos. Along with prepping buildings for the cold weather and winterizing the landscaping (like having trees trimmed and new mulch laid), it's essential – as a business owner or manager – to get a head start on your search for a reliable snow removal service. While it may be hard to imagine calling around about snow removal when the temperature outside is resting comfortably in the triple digits, but there are benefits to doing so. In fact, here are nine reasons why you should consider hiring your snow removal contractor during the summer months instead of waiting.
Plenty Of Time To Compare Company Proposals: by starting your hunt for a reliable snow removal contractor early, you allow yourself enough time to make the proper decision for your property and budget. Compare the different proposals you receive and take some time researching said companies in order to make a thorough and optimal decision.
Hire Your Preferred Snow Removal Company: after having done the research, it would be extremely disappointing (while putting a wrench in your snow management plan) if you are unable to hire your favored company. Snow removal contractors have a finite number of technicians and hours in the day to complete work and if you wait too late in the year to contact your preferred choice, you may discover their list has already been filled for the year.
Ensure Resource Availability: by starting your search ahead of time, you will have an easier time finding contractors who can promise that they have the proper DE-ICER and chemical supplies necessary to take care of all client properties during the winter. Be wary of a contractor who refuses to guarantee if they will have snow and ice melting products on hand. As the winter season gets closer and begins, finding these assurances will be hard to come by.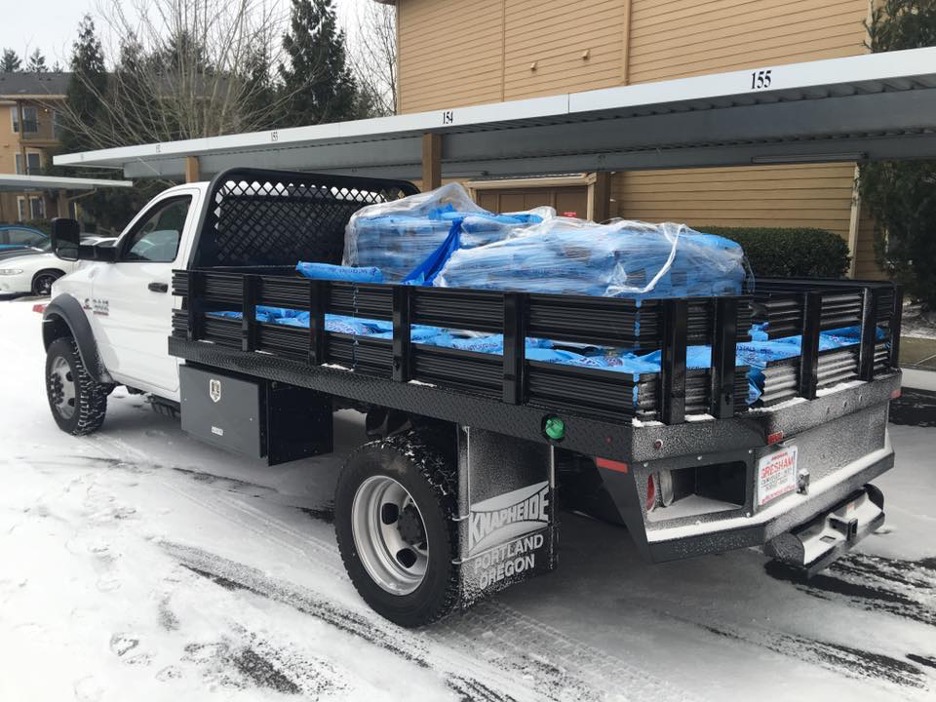 Avoid The Waitlist: As mentioned beforehand, snow removal service providers – while unsung heroes – are not magic. They have a limited number of employees, supplies, trucks, equipment, and hours in the day. In the case of an emergency snowstorm, if your business does not already hold a snow removal contract, you risk being waitlisted by any available company or turned away altogether.
Circumvent Potential Liability Lawsuits: snow and ice equal safety risks, and when these hazards are left unmanaged on your property, you're opening yourself and your business up to potential liability lawsuits. In many towns and cities (Portland included), a person slipping and falling on your property due to some sort of safety issue (like compacted snow on top of black ice), means

you are responsible for handling the case and all the fees associated with it

.
Prevent Getting Slapped With Code Violations: the city of Portland, requires property owners and business operators to keep sidewalks and curbs abutting or adjacent to city streets, clear at all times. Avoid fines from the city by letting the professionals keep your property clear and easy to navigate.
Reduce Lost Business: when snow starts to fall, especially in the Pacific Northwest, the world seems to come to a standstill. Of course, when this occurs, business is going to suffer slightly. Prevent losing any potential customers or angering tenants by ensuring your parking lots, sidewalks, walkways, and so on are professionally cleared after every major storm. I don't know about you, but as much as I love strolling through Target on a winter afternoon, I am not willing to have an impromptu ice-skating session attempting to get to the store's entrance.
Get A Pre-Season Assessment: by signing up for snow removal services in the summer, there's plenty of time for your contractor to visit the property while things are nice and dry. This way they can better access the property for any problem areas (where runoff water may pool and freeze, only to be hidden by snow) and be better prepared come the drop in temperature.
Receive Pre-Event Treatments: when you've already contracted with a trusted snow removal company, it means you have access to preventative treatment options (like a liquid De-Icer application) before major winter storms. This is opposed to calling around last minute and being unable to find a plow, let alone pretreatment options.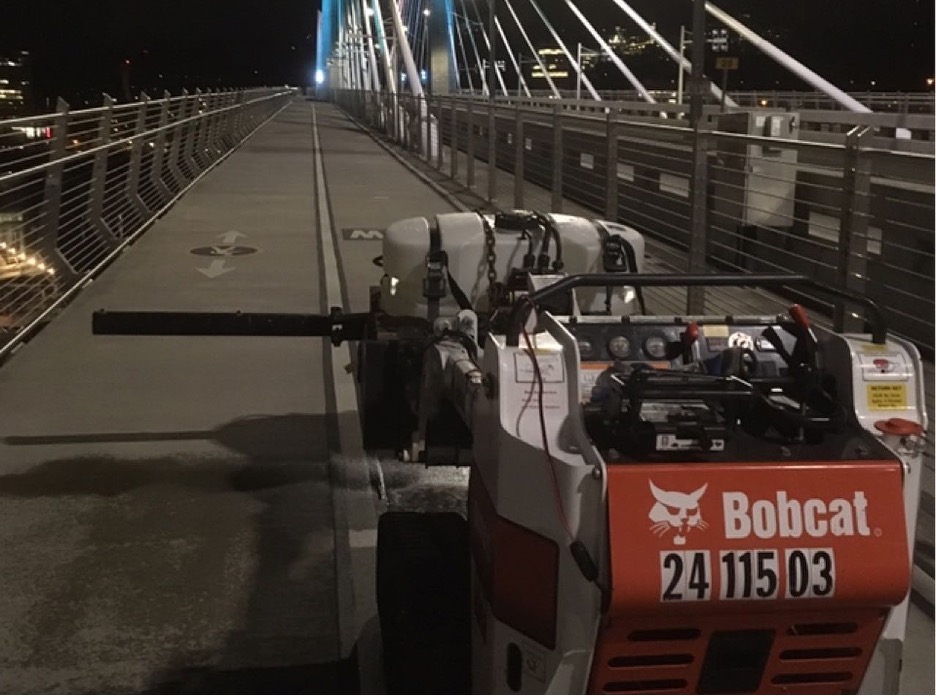 Simplify The Process
Still on the hunt for a dependable, effective and efficient snow removal service? Snugs Services has been helping to protect businesses' properties, tenants and patrons for over 10 years now. We have several rapid response teams that can be on location and ready to deploy the necessary services, when and where your company needs them. From truck-mounted plows to front loaders combined with dump trucks for total snow removal, to handwork and snow shoveling to clear those smaller spaces, we're ready to take on any task. When flurries start to fall, Snugs Services is here to keep things running smoothly and keep business running as usual. So don't shutter your windows or get left out in the cold when winter weather hits and contact Snugs Services today about snow removal services for this winter!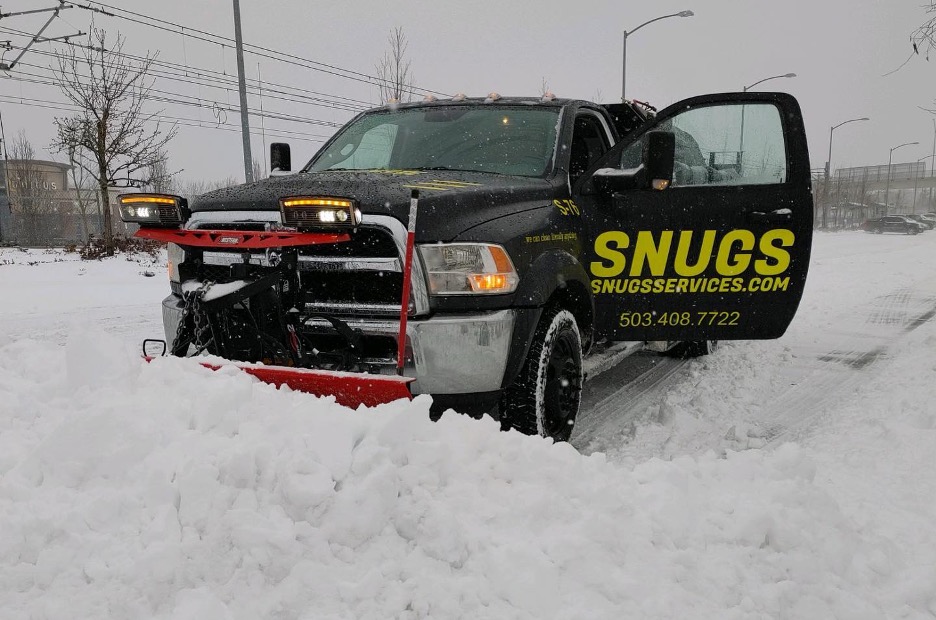 Snugs Pro Wash, Inc, dba SNUGS Services, has been providing high quality Pressure Washing Services in Portland, OR since 1995. Started as a residential pressure washing and roof cleaning service, SNUGS is now one of the leading exterior cleaning companies in the Northwest. From our humble beginnings as a man with a truck and a trailer we have grown to become a multi-million dollar company serving corporate customers, name brands, and mom and pop companies alike.